Father's Day is headed toward us, and you might be looking for something that's not a tie to give the dads in your life this year! These super cool wood burned gifts—barbecue and kitchen utensils—are just the thing. If you have kiddos, they can help design the patterns, and you can personalize them in about a million different ways. And best of all, Dad can whip up something delicious on the grill using his new gift!
Supplies:

Instructions: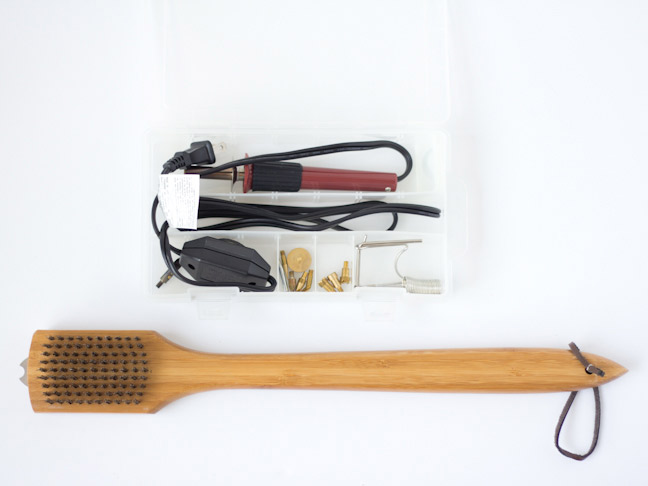 Step 1: Decide on a few designs for the utensils. Lightly draw a rough sketch on the handle of a utensil using a pencil.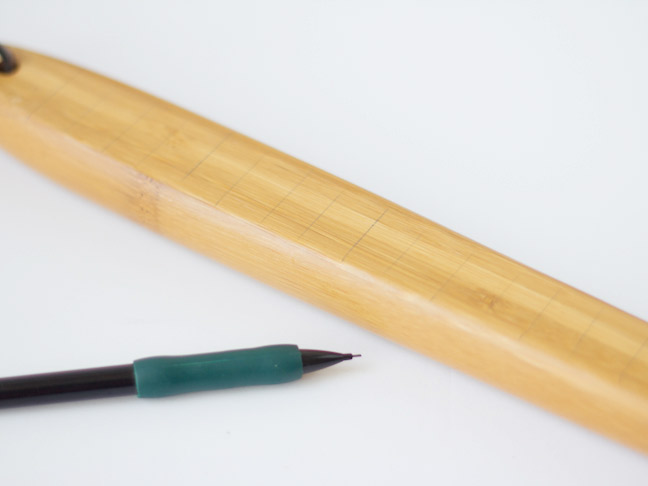 Step 2: Choose a tip for the woodburning tool. It's best to experiment a bit first to find out what each tip can do. 
Step 3: Allow the tool to heat up completely. Be careful not to burn yourself! Gently at first, use the tool to trace along the pencil lines you've drawn. If you need to add a bit of pressure to get the depth of woodburn that you'd like, apply bit by bit until the desired effect is acheived.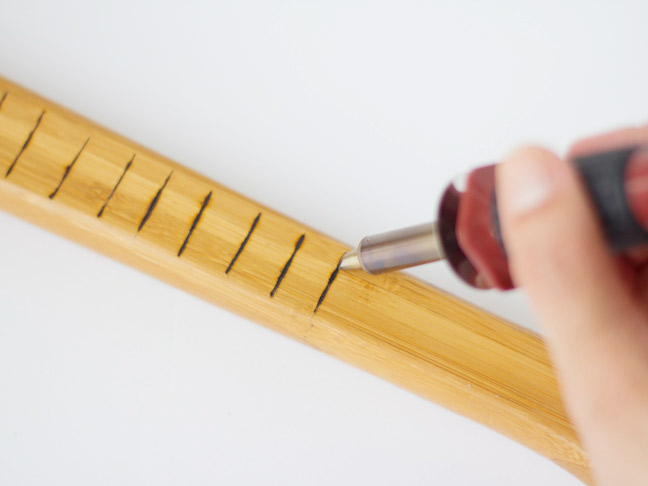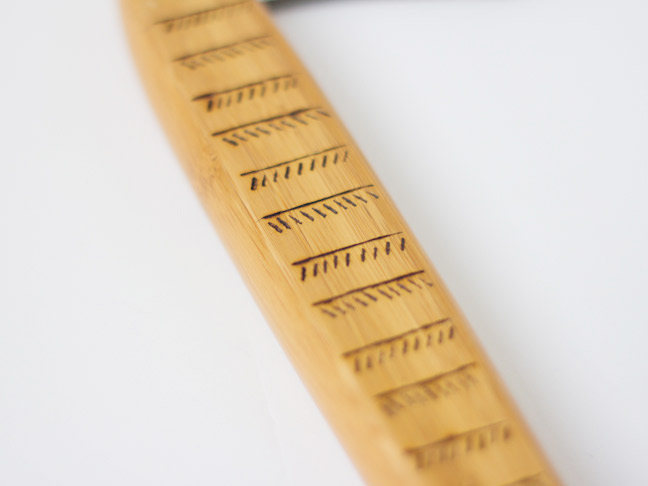 Step 4: After all of your designs are drawn, wipe the utensils with a damp cloth to remove any debris or ash. Dry completely, wrap them up, and wish your fella a Happy Father's Day!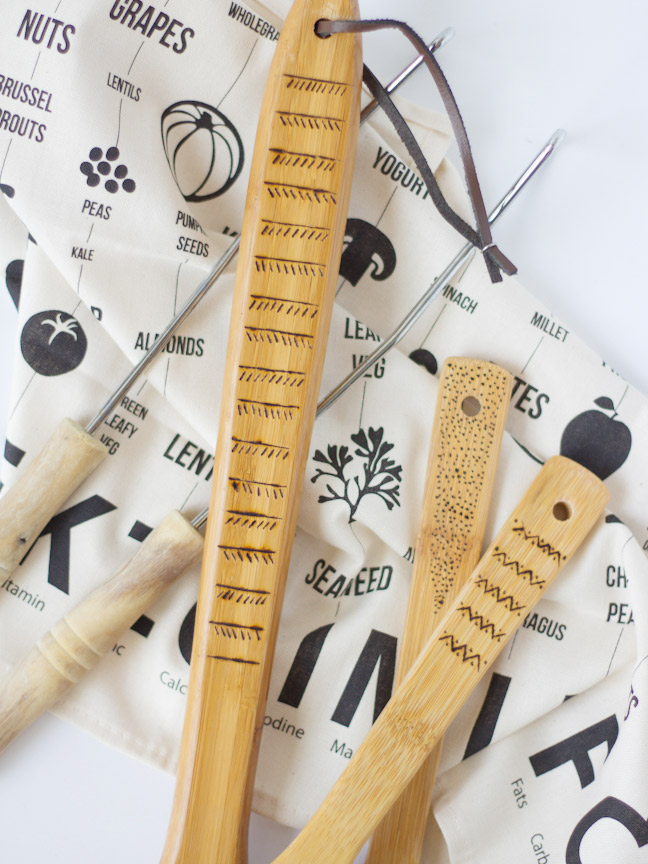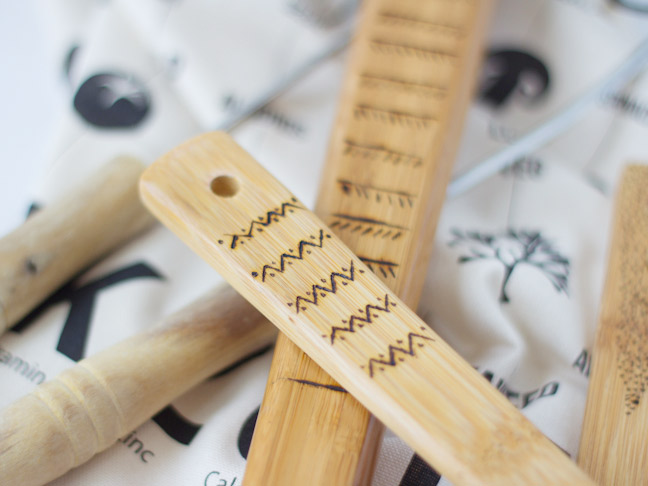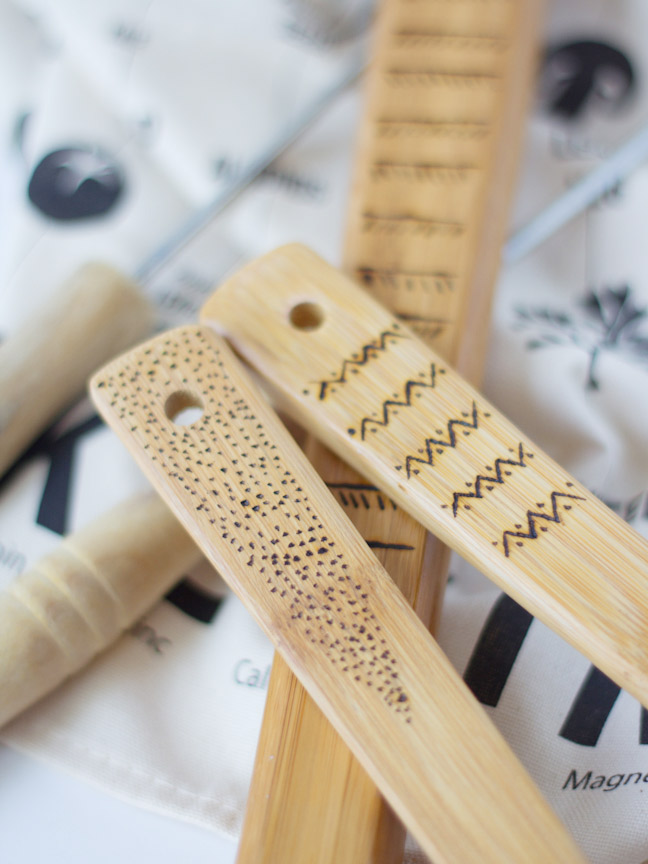 More Father's Day Gifts: