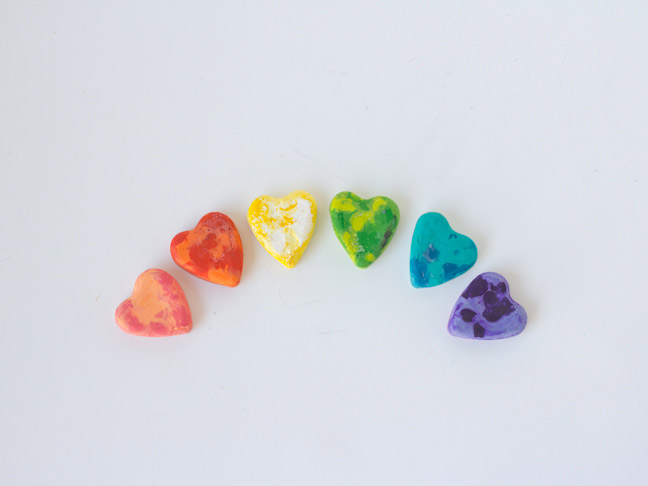 In honor of Valentine's Day, I whipped up a batch of these DIY heart crayons for my son and love how easy and customizable they are. If you have a bucket of broken crayon bits that are just begging for new life,  this is the perfect excuse to turn them into easy-to-grab crayons that even the smallest hands can grab and draw with.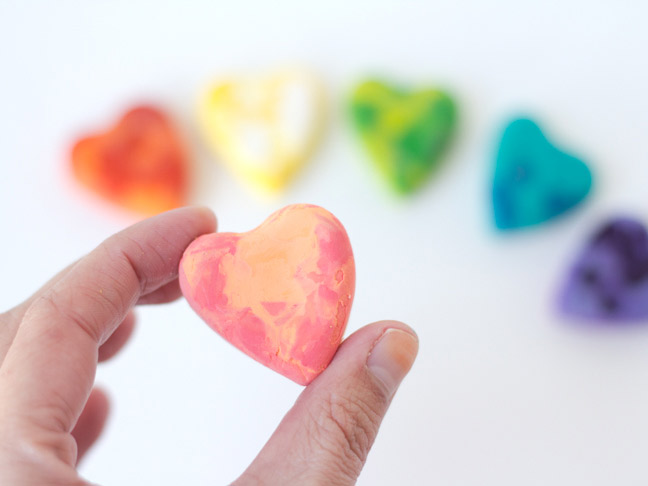 Supplies:
crayons
microwave or oven safe silicone heart mold
kitchen knife
cutting board
optional: paper towels
Instructions:
Step 1: Decide on crayon colors. I mixed two complementary or similar colors for each heart crayon.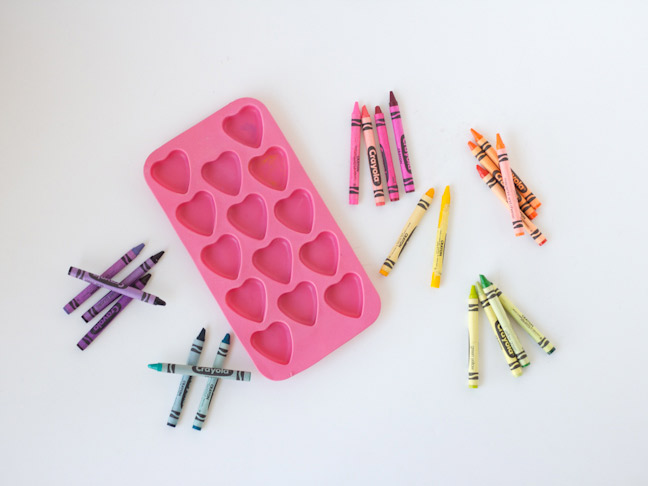 Step 2: Peel the paper wrapping off of the crayons.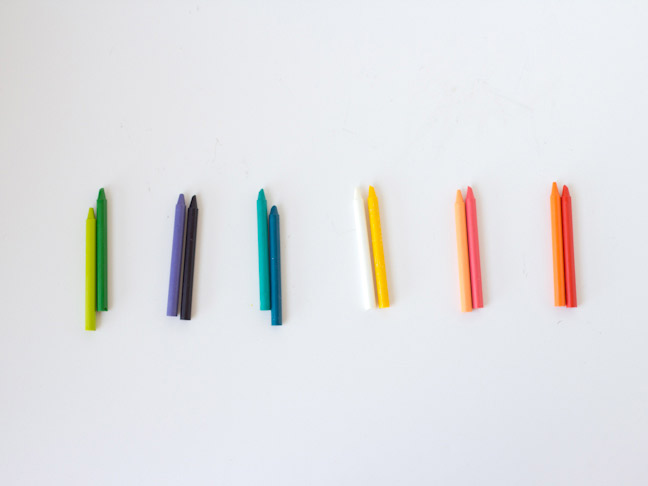 Step 3: Step three is for the grownups! Use a sharp kitchen knife to chop the crayons into approximately 1/4-inch pieces.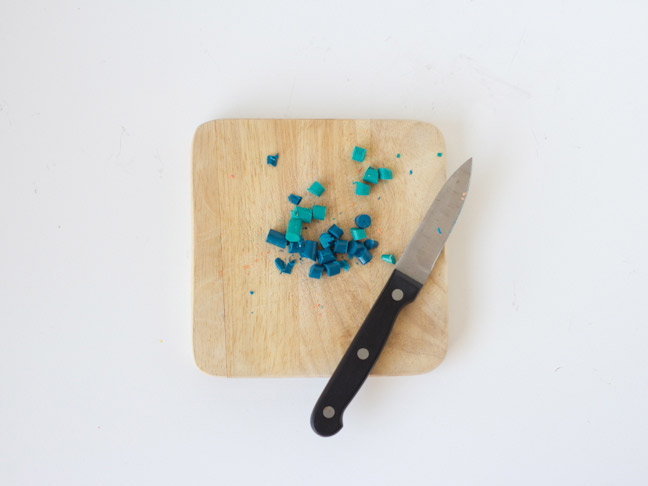 Step 4: Fill the heart mold cups with the chopped crayons. You will need 2-3 crayons per cup.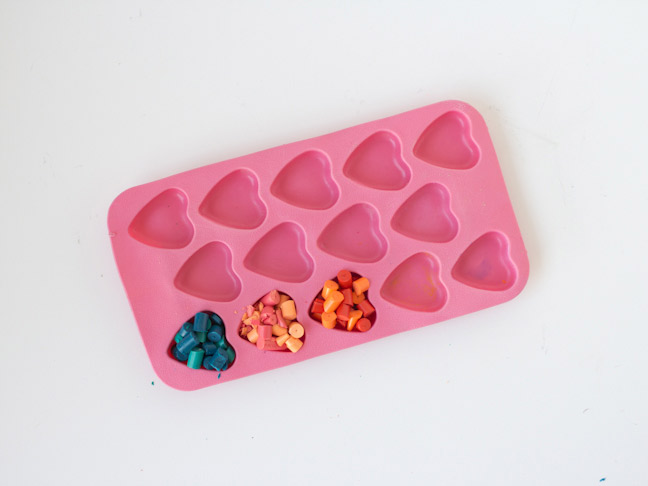 Step 5: Set the mold inside your microwave (I placed a paper towel underneath mine in case of any spillage). In two-minute increments, heat the mold and the crayons until they are thoroughly melted. Each microwave will differ; this batch took four cycles of two minutes each. (Alternately, if you wish to use an oven, heat to 150 degrees and bake for 10-15 minutes.)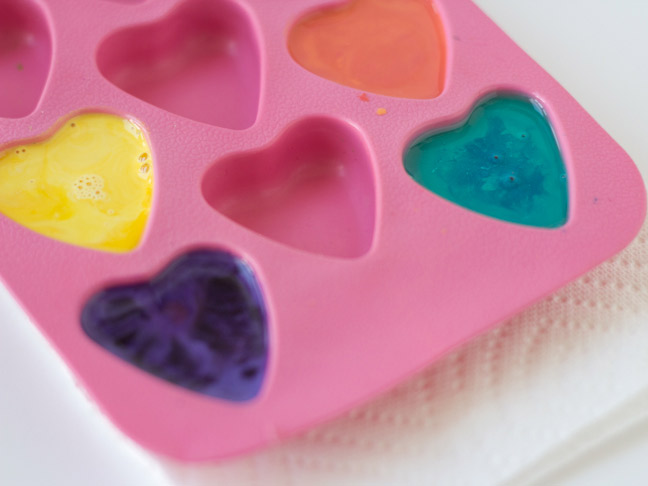 Step 6: Allow the crayons to fully cool. Pop them out of their molds and start coloring!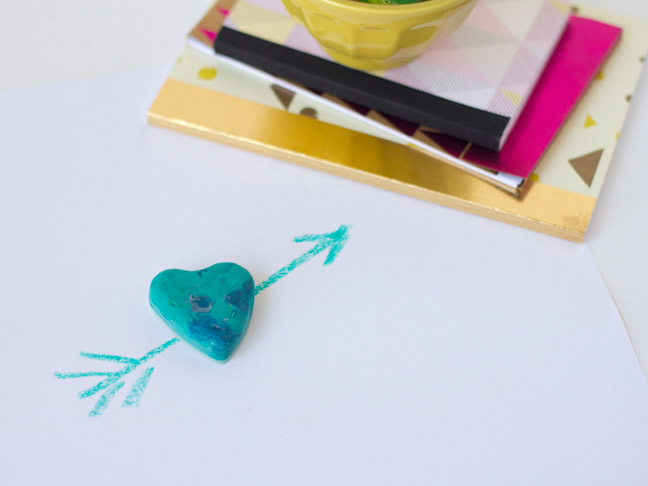 More Valentine's Day DIY Projects: