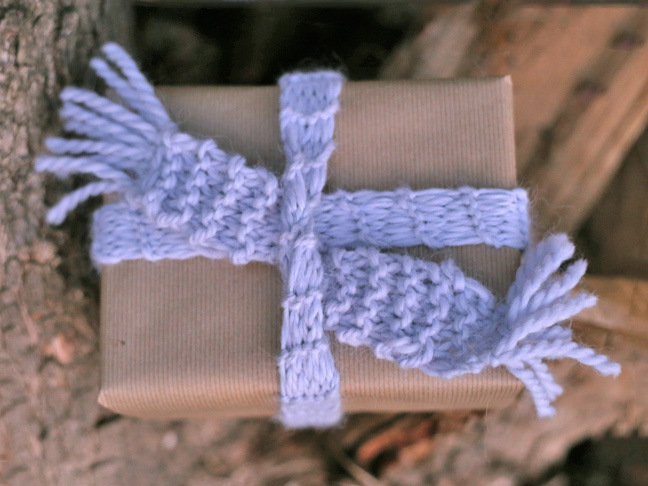 Wrap your presents up nice and cozy with this DIY mini scarf ribbon tutorial! This is a great one-night project for leftover yarn, and it adds a nice personal touch to your gifts.  
If your kids are interested in knitting, this is a good place to start, since it's super quick and simple!
Materials

About 10 yards chunky yarn (I used Misty Alpaca in Pewter)
US size 19 knitting needles 
Scissors
Instructions 

Step 1: Cast on five stitches.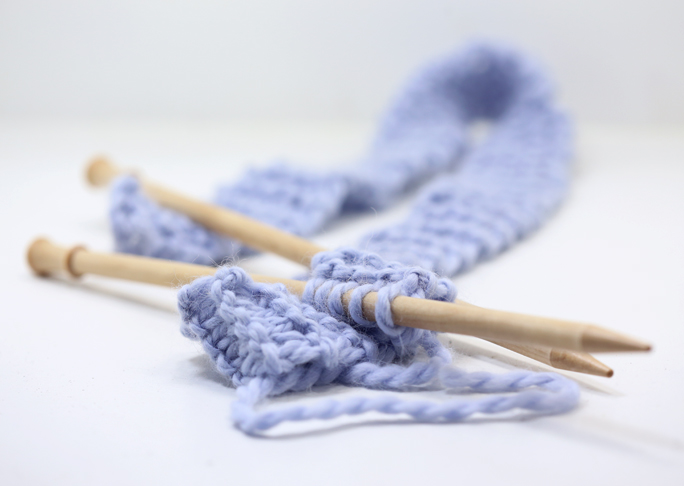 Step 2: Knit straight through until your mini scarf is long enough to wrap around your gift, with about three inches extra at each end.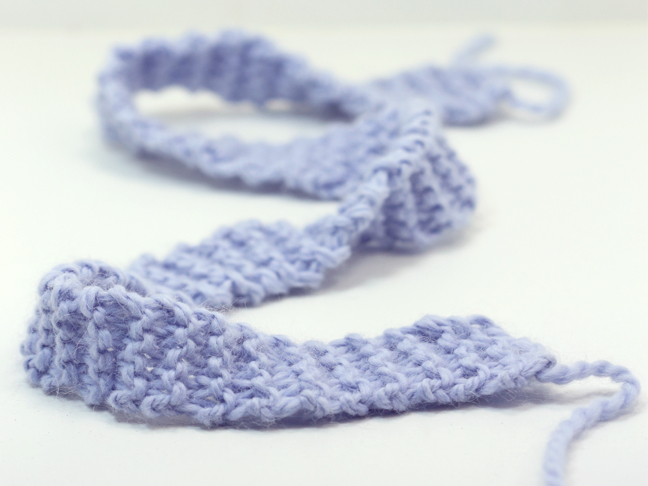 Step 3: Cast off. 
Step 4: Cut a four-inch piece of the remaining yarn.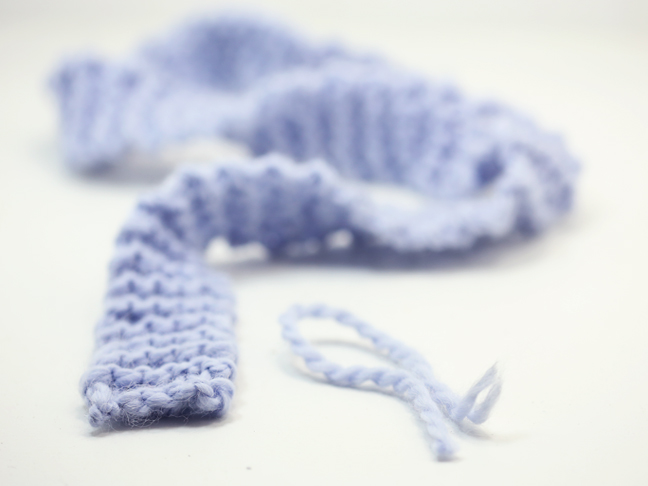 Step 5: Fold the piece of yarn in half.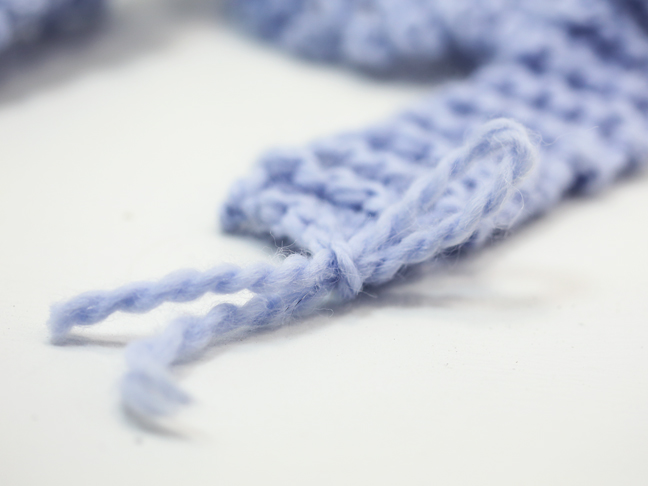 Step 6: Push the looped end through the first stitch at one end of your knitted ribbon.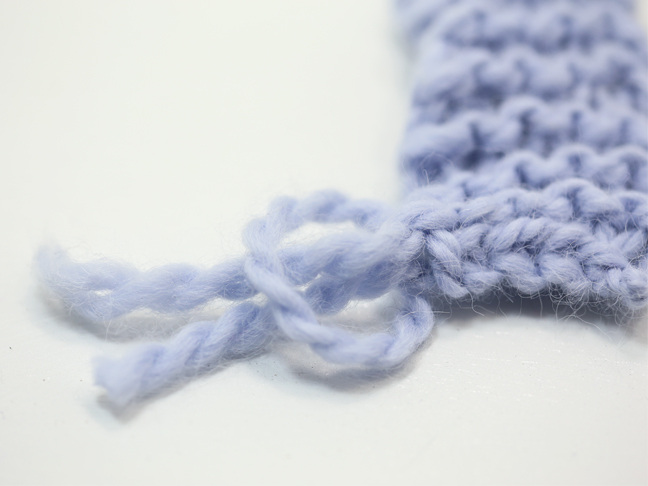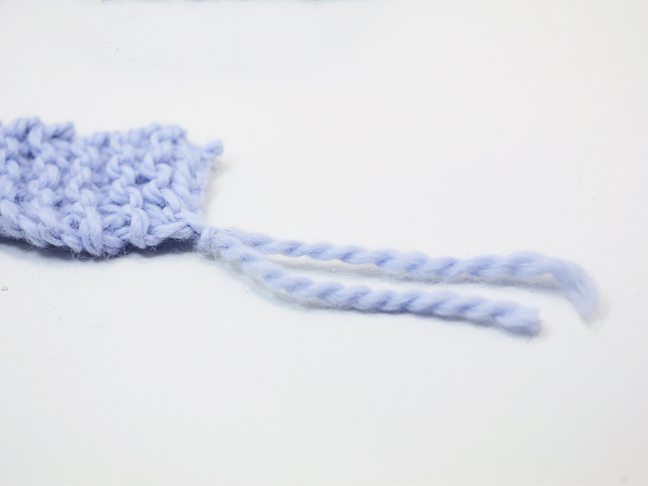 Step 7: Slip the open end through the looped end and pull to secure. 
Step 8: Repeat steps 4–7 with nine additional pieces of yarn, so you have five two-pronged tassel pieces on each side.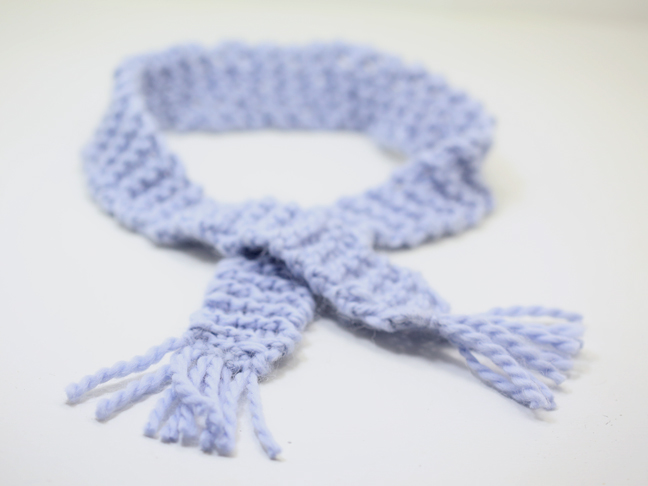 Step 9: If the tassel ends are uneven, trim them so they're the same length.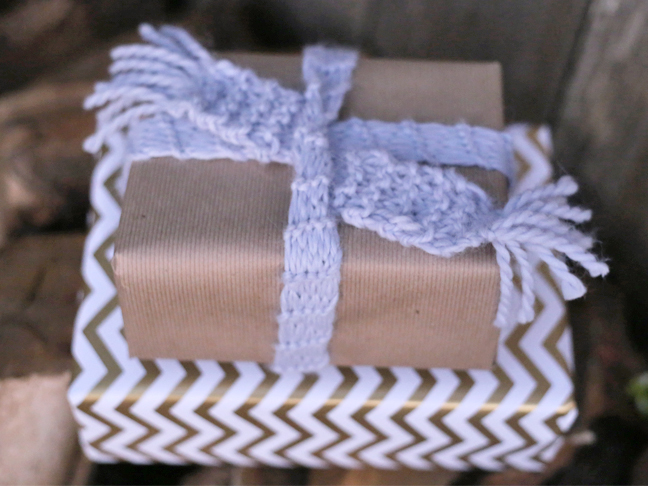 Step 10: Wrap your mini scarf ribbon around your gift like you would a normal ribbon.