Wreaths don't have to be round! A photo frame can make a wonderful wreath or wall decoration to welcome your guests during the holiday season. Ornament frames are easy; add a few ornaments and give it as a DIY home decor gift idea, or reserve your most treasured ornaments for this wreath alternative to showcase them in your home.
Materials:
8×10 antique gold frame
6 silver and gold 2-inch ornaments
3-4 feet of 2 1/2 inch gold ribbon
glue gun
glue sticks
1 roll gold curling ribbon
1 roll silver curling ribbon
Directions:
Step 1: Tie the gold ribbon into a bow about 8 inches wide. Make two large loops, then wrap the ribbon around the center and to the back. Leave a tail on each end of the bow, then trim the tips so the 2 tails are even. Use a little hot glue to hold your bow in place. Reserve about a 6-8 inch piece of the ribbon.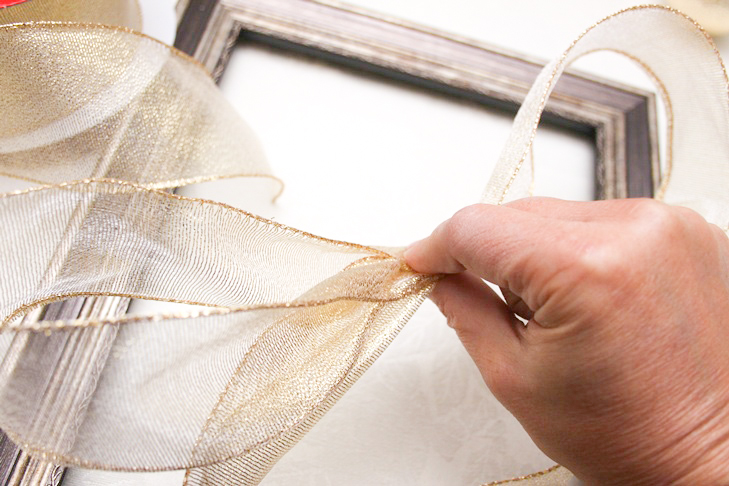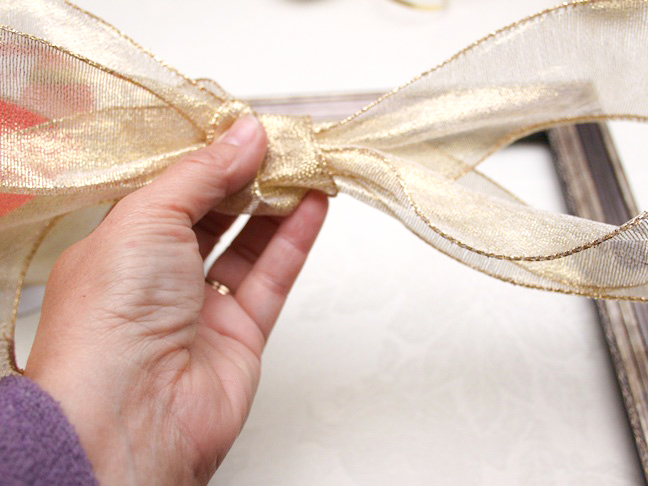 Step 2: Tie the 6-8 inch piece of ribbon around the top of the picture frame to make a hanger for your frame wreath. Use a small spot of hot glue to glue the hanger in place.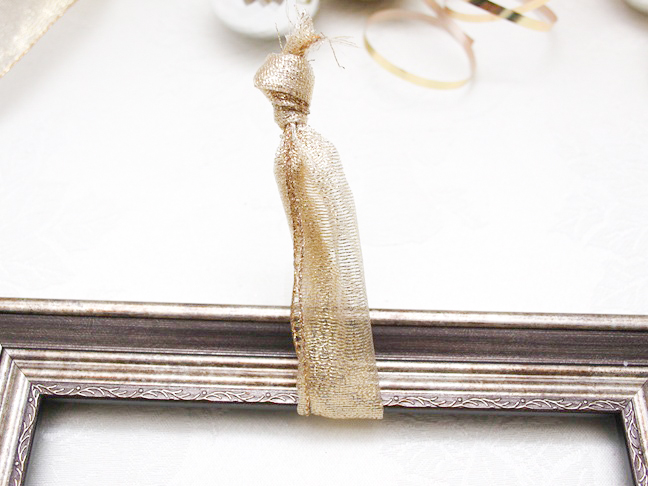 Step 3: Tie a piece of curling ribbon to each of the ornaments. Tie a short 8 inch piece (about 4 inches, once it's doubled) of ribbon to 3 of the ornaments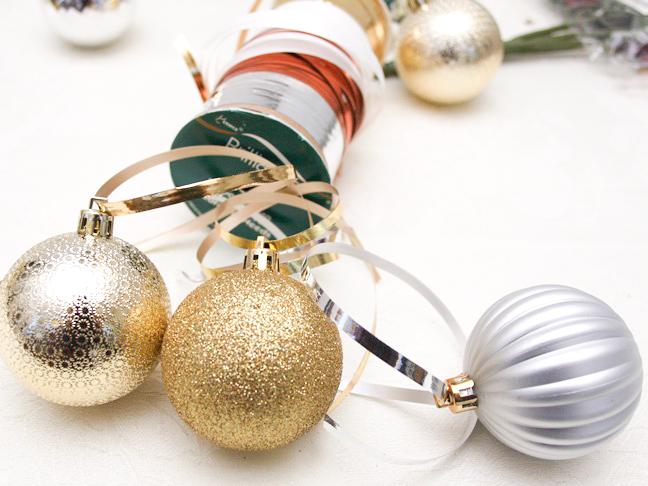 Step 4: Tie a longer piece of curling ribbon, about 12 inches (about 6 inches once it's doubled) to 2 of the ornaments, so when the frame is finished, 3 of the ornaments will hang near the top, and 2 of the ornaments will hang closer to the bottom.
Step 5: Use the hot glue gun to glue the top of the ribbon attached to the ornaments to the top of the frame in the back. Space the ornaments evenly and alternate short and long ribbons from left to right.
Step 6: Hang your picture frame wreath on a door or wall to welcome your holiday guests.