If you are looking for ways to bring nature into your holiday decor this year, consider using a log or thick branch that has fallen from a tree in your yard or nearby woods to make a tealight holder. Just a nature walk and a few well-chosen supplies from the holiday décor section of The Home Depot provide you with everything you need to craft a gorgeous holiday piece. It makes the perfect centerpiece for your holiday table or gracing a mantel or windowsill. Find most of the supplies below at The Home Depot.
Supplies:

log (it can be of any size; I wanted mine to hold 12 tealights so I chose one that was about 20 inches long)
saw (found at The Home Depot)
drill and 1

½ inch

 paddle drill bit (found at The Home Depot)
spray adhesive (found at The Home Depot)
glitter
tealights
newspaper
ruler
marker
Instructions:

Step 1: Saw end of log to desired length.
Step 2: Using your marker and a ruler, place a mark every 3 inches on the top of the log. This will be the center of each drilled hole that will hold a tealight.
Step 3: Using a paddle bit and drill a hole at the first mark. You only need to go as deep as the height of the tealight. The top of the tealight should be flush with the top to the log. Repeat for each hole.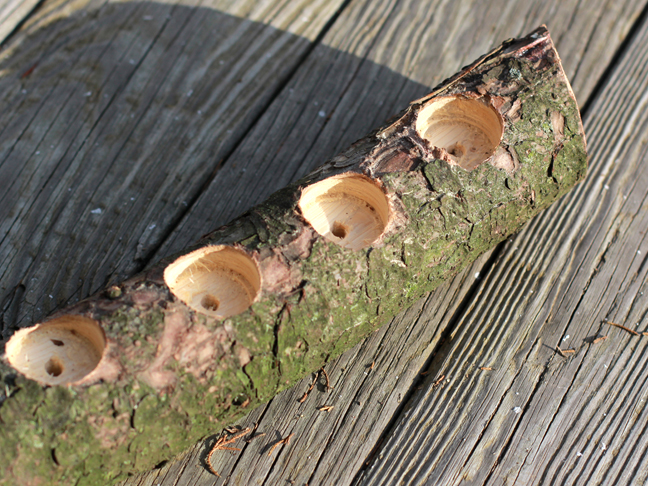 Step 4: Place log on a large piece of newspaper. (This will help keep glitter from getting everywhere). Spray the spray adhesive over the top and sides of log. Sprinkle glitter all over the log and let it sit for 5 minutes.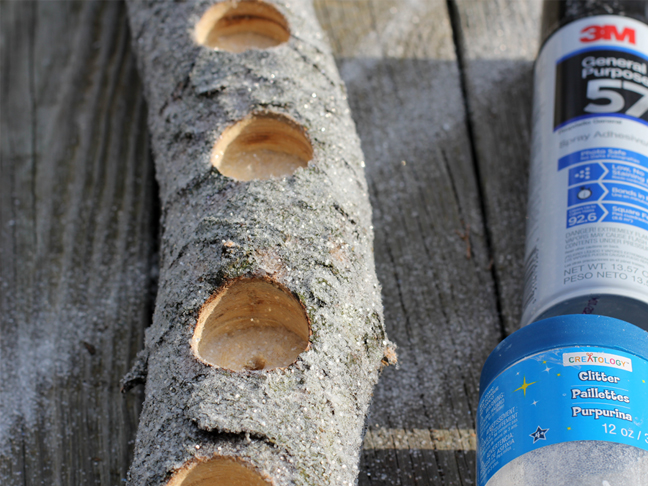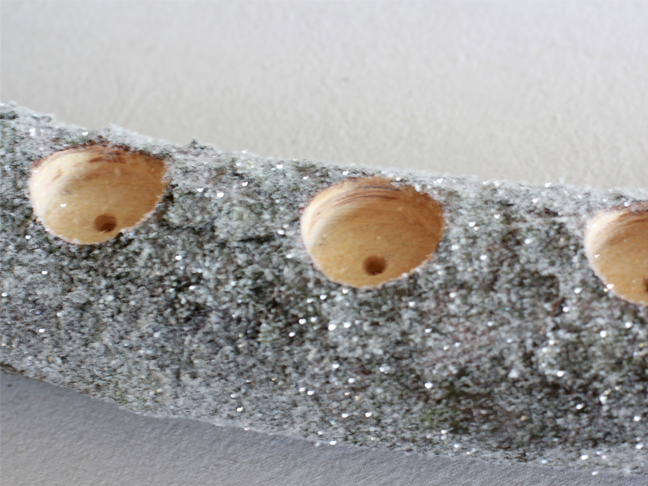 Step 5: Shake excess glitter off log and onto the newspaper. To re-use glitter, fold newspaper in half to funnel excess glitter back into jar.
Step 6: Place a tealight in each hole.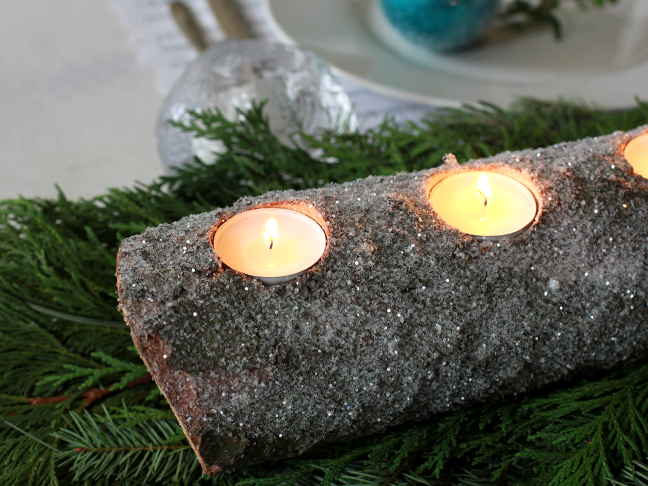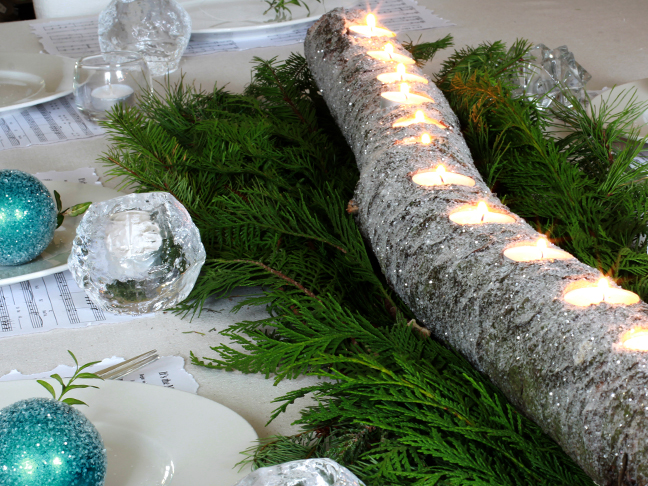 *Never leave burning candles unattended.
This post was sponsored by The Home Depot.