You have probably also seen how expensive they are – $60 – $130!!!   I love them, but with those price tags they are out of my budget.  I recently found a way to make a knock-off version for under $10 and under 10 minutes.  It can be used on a coffee table as a way to hold smaller objects, on a bar, or your vanity.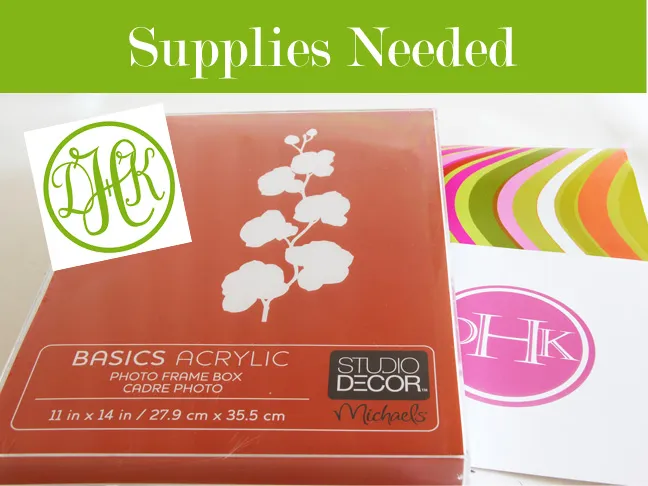 1 Acrylic Photo Frame Box – I found mine at the Michaels Crafts
Gift wrap
Monogram made using your word processing or photo enhancing program
Ruler
Craft knife
Spray glue
1. Remove cardboard box insert and use it to trace the size of the frame onto the gift wrap.
2. Lay frame on work surface so open side is up.  Place gift wrap in frame. If gift wrap won't lay flat.  Use a craft knife to cut one side of the box insert and use spray glue to attach it to the cut gift wrap. Place in frame.
3. Cut monogram from paper and use spray glue to attach to center of the gift wrap liner in the tray.
Serve drinks in style.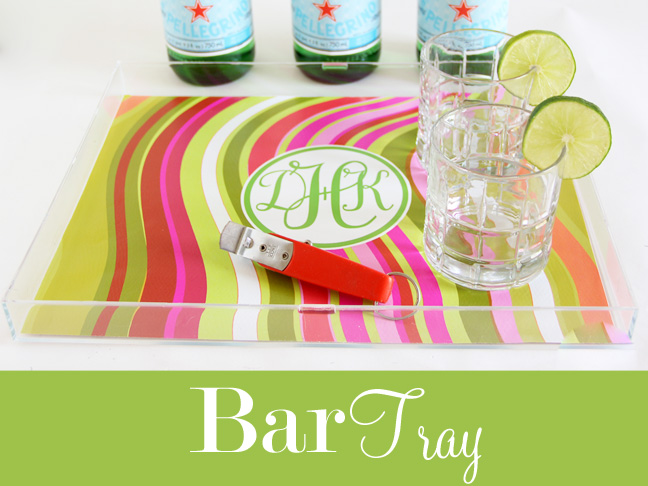 Or make your place to get pretty – Pretty.