And, with all the metallic elements this season, you can add a touch of the shiny goodness to your shoes for instant style….and for a lot cheaper than you can buy!
MATERIALS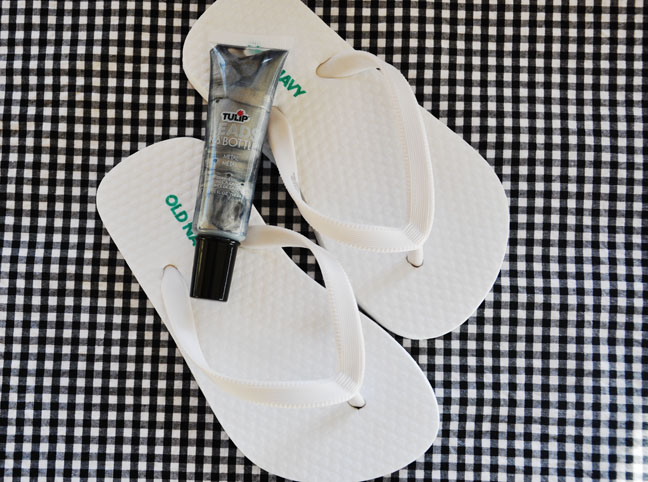 A new pair of shoes
Beads in a bottle  (source)

INSTRUCTIONS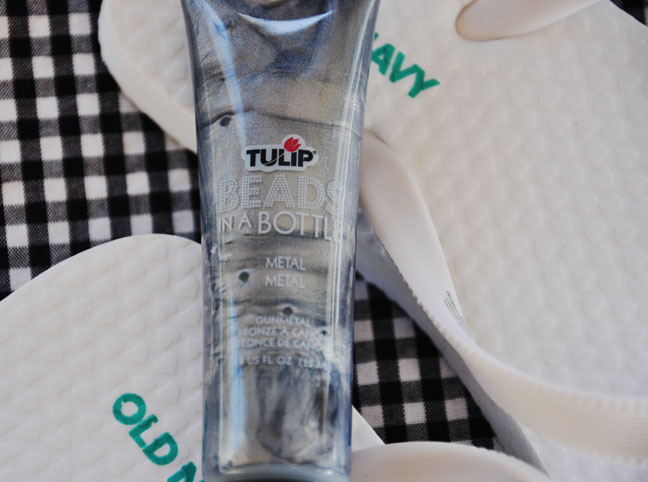 Close up of the Beads in a Bottle product.  The material is very easy to work with.  The pointed tip is perfect for dispensing just the right amount.  The thickness of the liquid allows you to determine how small or large you want the 'bead'.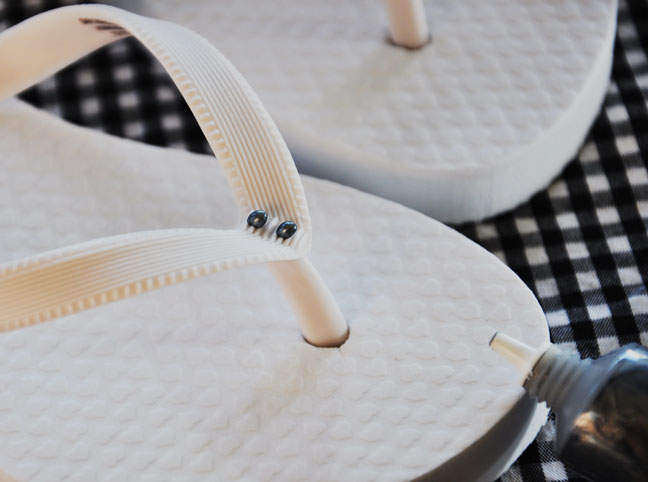 Find a good starting point. On these sandals, it happens to be the center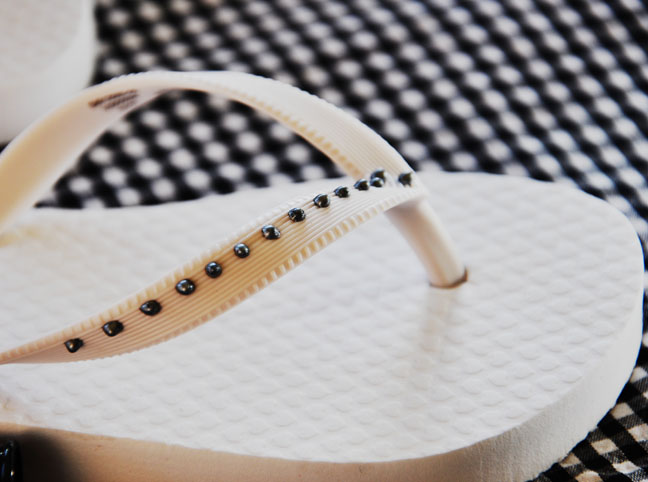 Add a steady row of the beads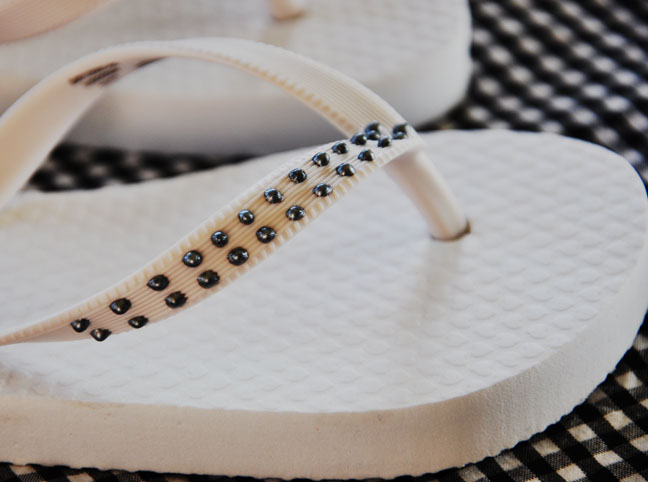 Add another row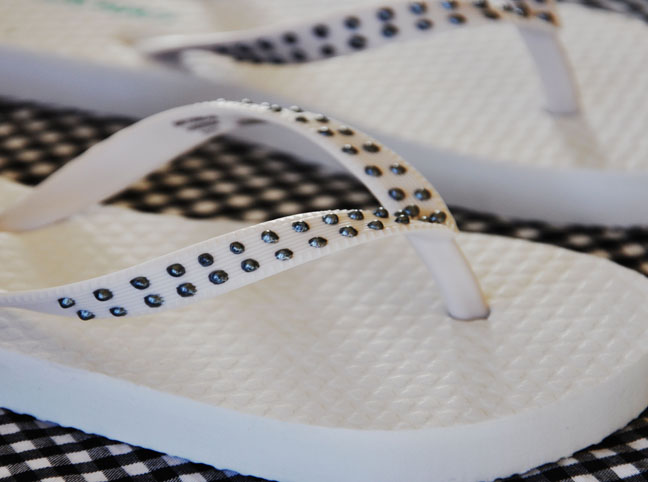 Add beads to the other shoe and allow both to dry until hardened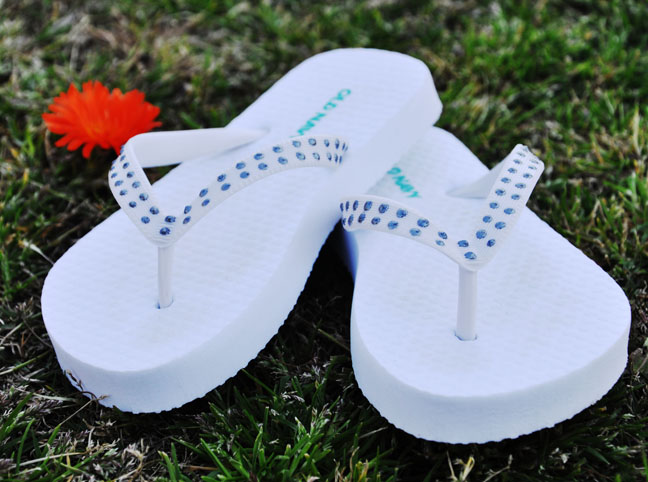 Bling it on!