The Salvation Army of Lima Ohio is seeking donations to help a local mom with cancer afford Christmas for her son, Shawn. Due to the nature of her condition, Sierra has been out of work completely for months. She fears that with no income, as well as surgery and chemo on the horizon, she will not be able to afford Christmas.
Lucky for this mom, The Salvation Army has taken an interest. With their Adopt A Stocking initiative, which helps countless families out during the holidays, they might just be able to save Christmas for this mom. But they could use our help.
Sierra's Compounding Health Issues
Back in August, Sierra was diagnosed with kidney cancer. Prior to this, she already battled several health issues, as well. According to Lima News, Sierra was out of work previously while on life support for six months and still suffers from bouts of memory loss.
Adopt a Stocking: Mom with cancer wants help for Christmashttps://t.co/2MB6dnwNrk

— limanews (@limanews) November 29, 2021
Due to this, her finances have suffered a steady downhill progression.
"I just needed a little help for Christmas because I will never be able to buy him anything because I'm not able to work. I'm not a good reader, speller — nothing. I just want him to have a really good Christmas this year," Sierra pleads.
How the Salvation Army Adopt-A-Stocking Program Helps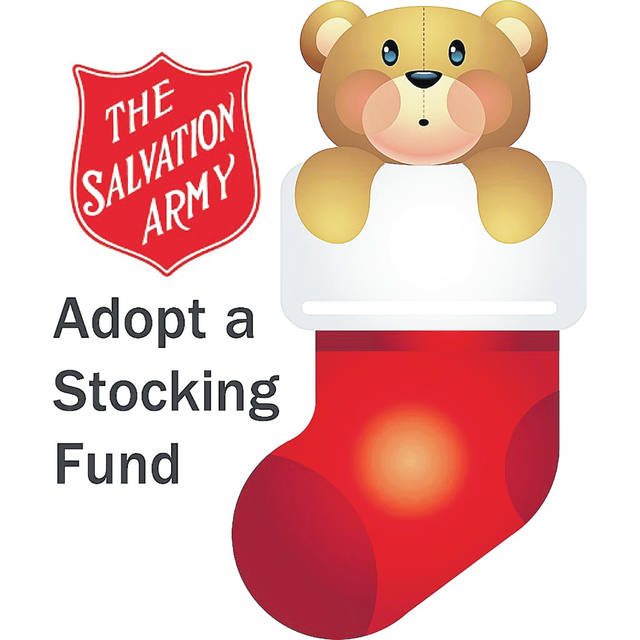 Throughout the holiday season, the Adopt-A-Stocking program accepts monetary and material donations on the behalf of families truly in need. Donations can be made to the local chapter, in person, online, or via post (address below).
"They're really good people. They're really sweet, especially for me," Sierra says. "They helped me fill out the paperwork. Other people, anywhere else I've lived always put me down for my situation."
For Sierra and Shawn, The Salvation Army has provided coats and guidance on a few other items that they would love to receive for them.
Clothes for Shawn would be appreciated. Size large, with a 36″ waist, 32″ length, for pants. And for shoes, size ten-and-a-half. Old furniture would also be wonderful. His bed is old and in need of a replacement, and the family could use a table or small television.
If you're interested in helping Sierra and Shawn for Christmas, you can drop items, or mail them, to the following address. Please include a copy of this article from Lima News, with your package.
For monetary donations, click here.
What do you think of this Adopt-A-Stocking program from The Salvation Army? Has your family ever benefitted from such a program? Let us know in the comments below.