It's Valentine's Day! Embrace cupid's big day with a simple heart pin or hair clip to add a little festivity to your wardrobe today. Keep reading to see how to make it.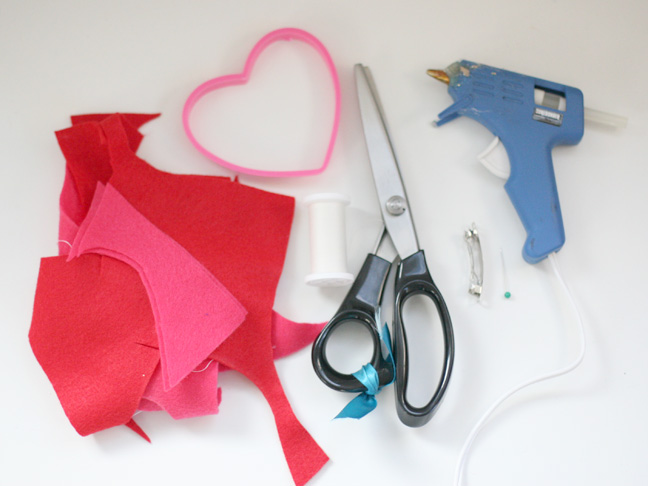 Supplies:
Pink and red craft felt scraps
Scissors
Heart cookie cutter shape
Chalk
Thread and needle
Batting
Pin (if you're making a pin) or
Hair clip and hot glue gun (if you're making a clip)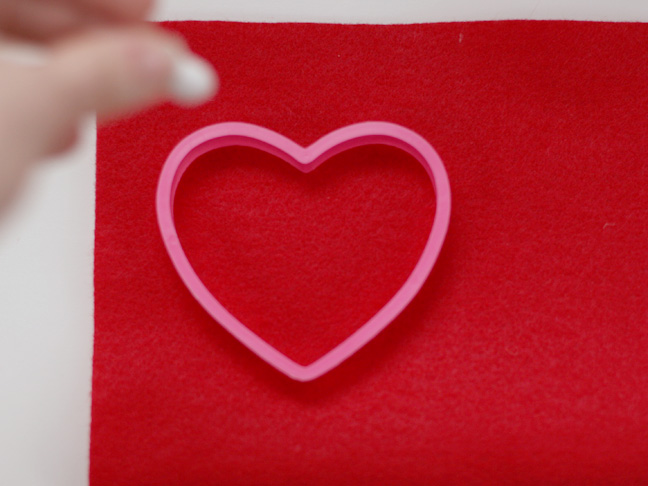 Trace your cookie cutter heart shape with chalk onto felt, folded in half (so you'll cut two hearts)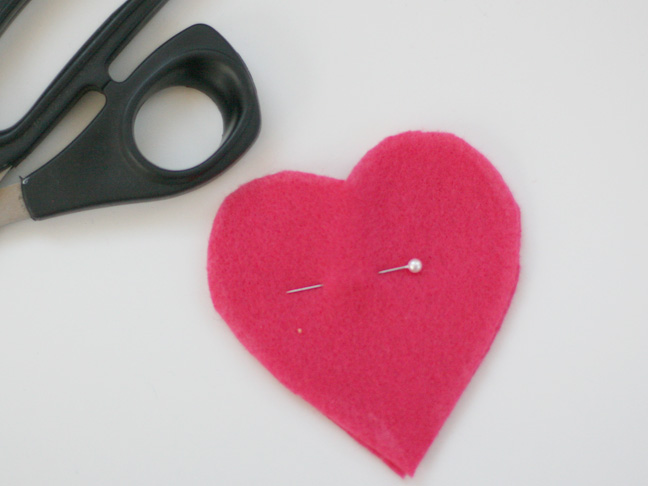 Pin the heart in the middle and then cut it out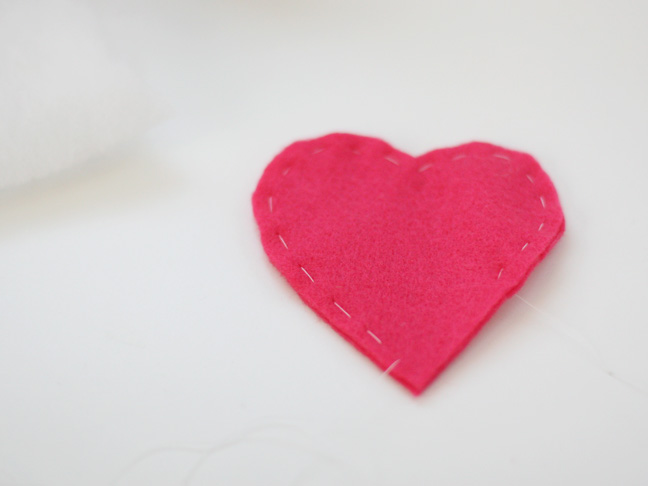 WIth amcontrasting color needle and thread make large, wide stitches along the perimeter of the heart, stitching the two sides together. Leave about an inch open at the bottom.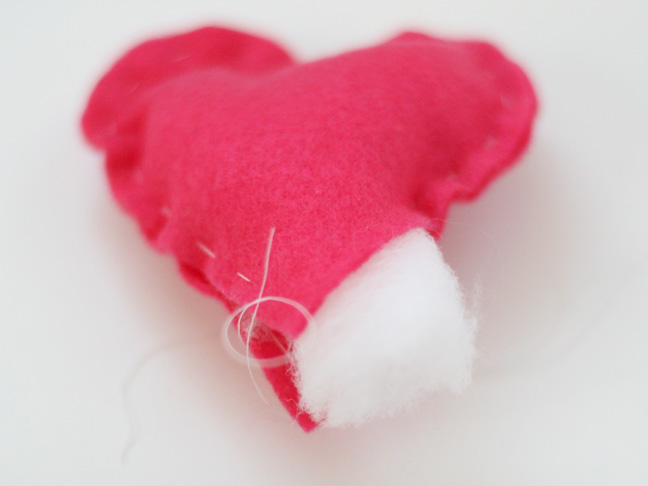 Fill with batting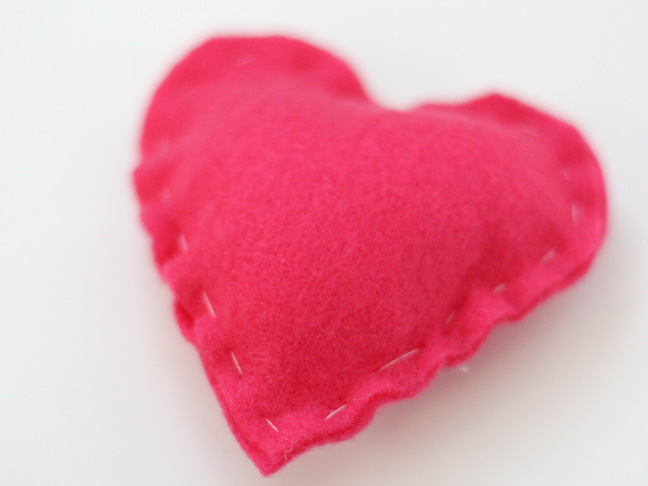 Then finish the stitches until closed completely.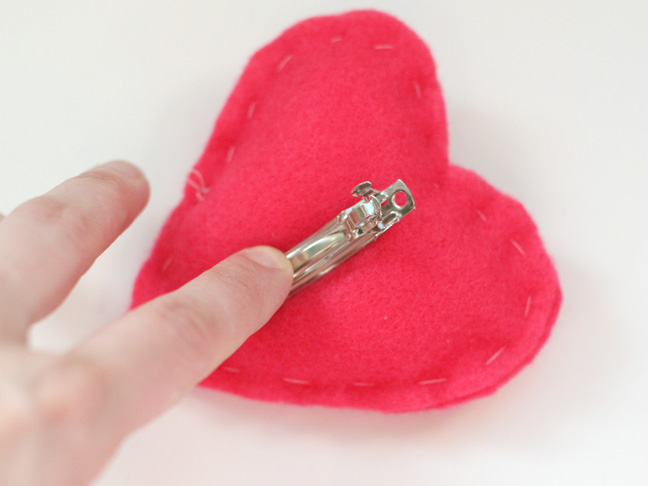 If you're making a clip, add a bit of hot glue to the clip and then press onto the back of your heart.
If you're making a pin, just attached it as you would a corsage. Done!