Every holiday or New Years Eve party needs a little shimmery gold. Here's an easy way to update a serving plate you already have in your cupboard by adding some festive gold stripes! Keep reading to see the full tutorial…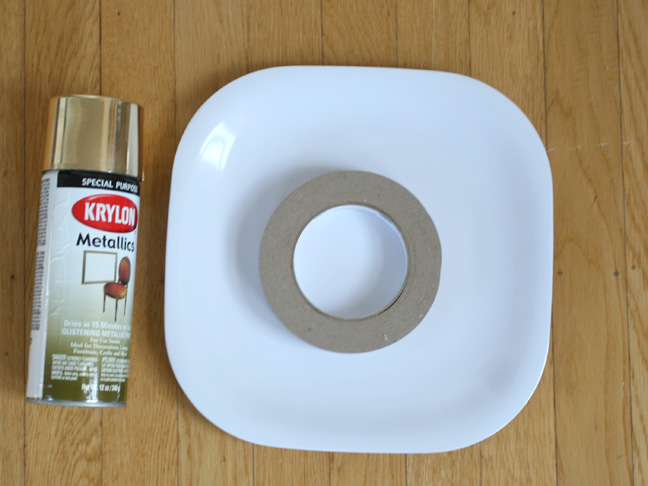 Supplies:

Plate
Gold Spray Paint
Masking Tape
Cardboard, or something to spray on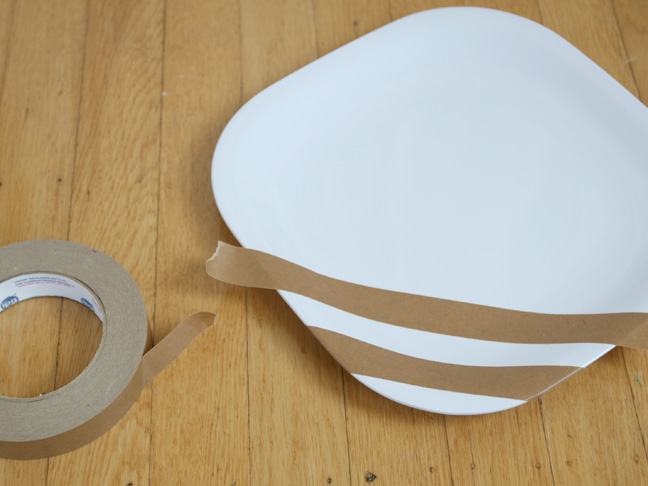 Tear off pieces of tape and start applying them onto the plate evenly spaced, wrapping around the sides.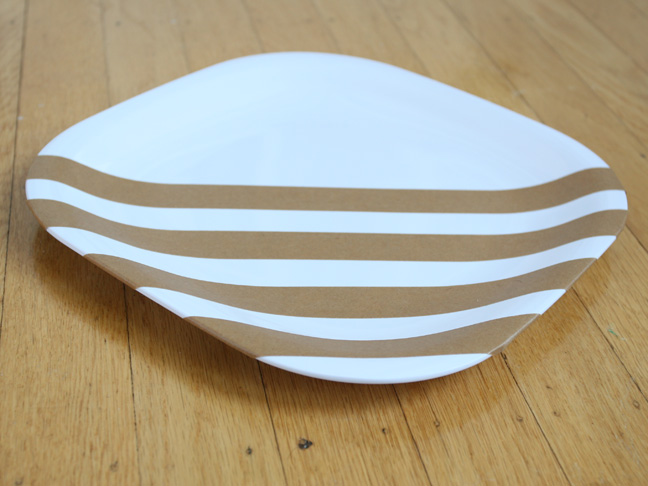 Continue taping and wrapping, pressing down on the edges as you go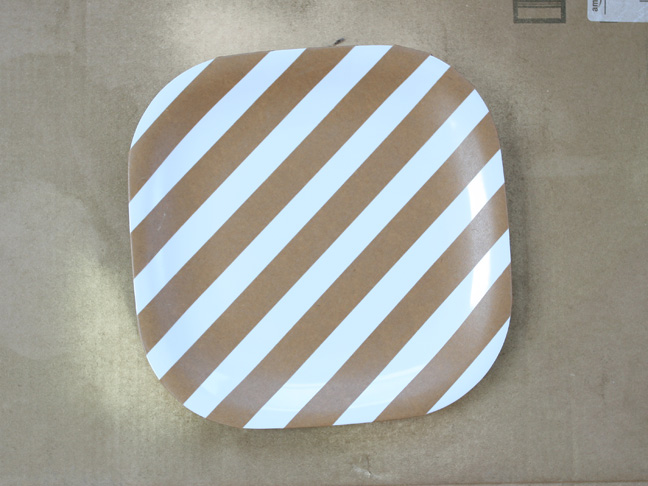 When you're done taping, lay it on some cardboard in a well ventilated area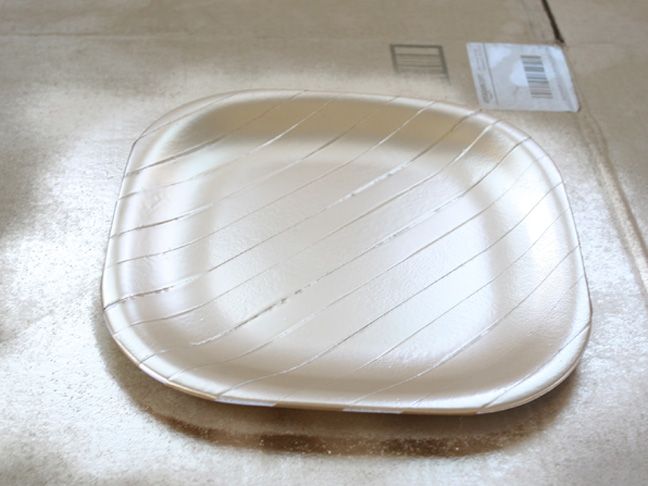 Spray with gold paint in an even layer. Apply a second coat of laminate if you're wanting to serve food on it.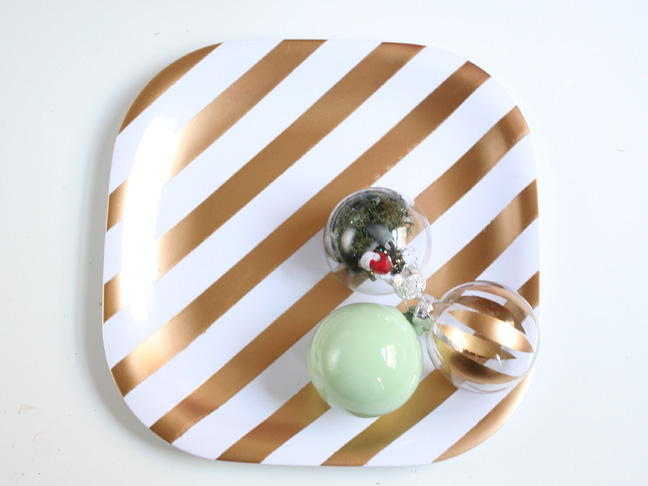 Enjoy your new festive serving plate!