Every Christmas wreath needs a fluffy, red bow and we've got the perfect one for to DIY that's so much easier than you think. Once your hang this in your home, it will really feel like Christmas! Keep reading to see how to make this Christmas craft and spruce up your holiday decor.
Materials:

red felt (at least 4 inches by 16 inches)
wide red ribbon (at least 30 inches long)
scissors
sewing machine or hot glue gun and glue sticks
measuring tape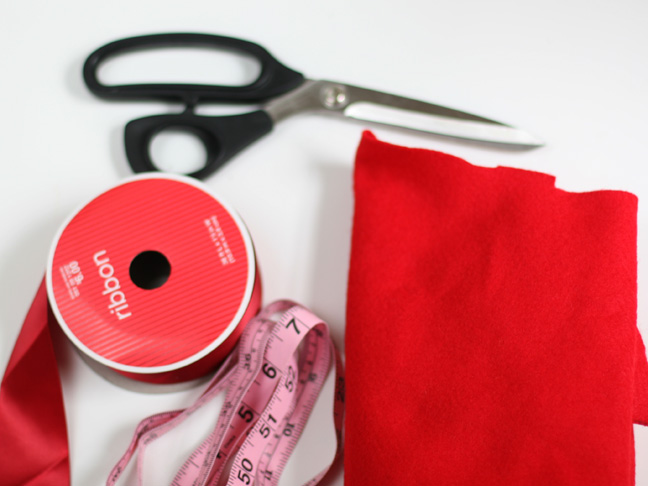 Instructions:

Step 1: Measure a piece of felt to 4 inches by 16 inches, and cut it to those dimensions.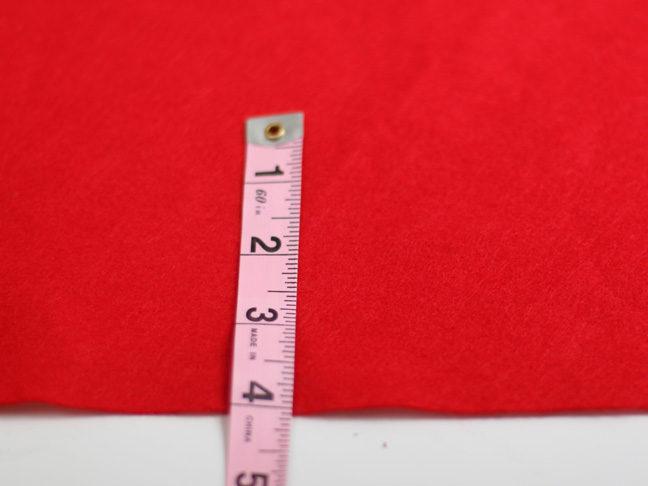 Step 2: Fold the red felt in half so it now measures 4 inches by 8 inches.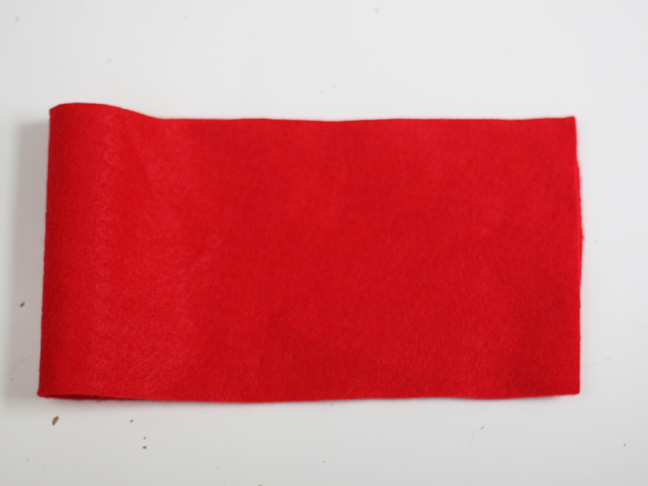 Step 3: Sew the 4-inch ends together, leaving the eight-inch ends unsewn. Alternately, you can use hot glue to adhere the ends instead of sewing, if you prefer.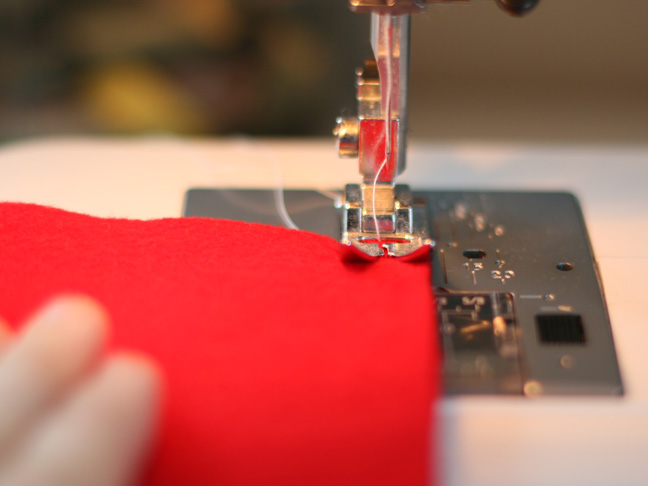 Step 4: Turn the felt inside-out so the messy part of the seam is hidden.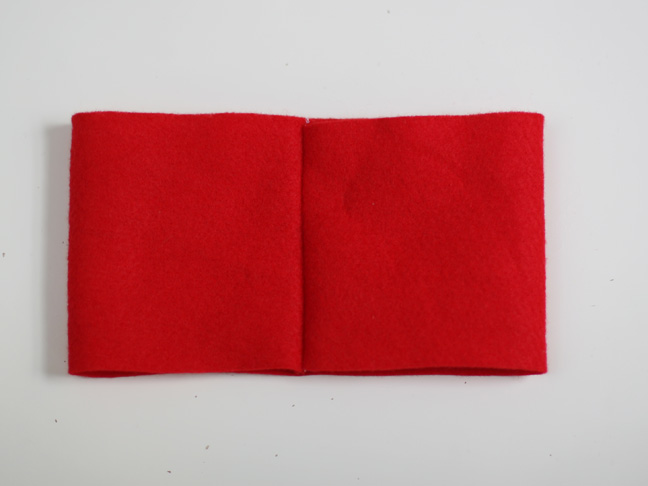 Step 5: Cut your ribbon to 30 inches long.
Step 6: Position your felt so the seam is in the middle face-up, running vertically. Run the ribbon underneath the felt (vertically) leaving the ends free.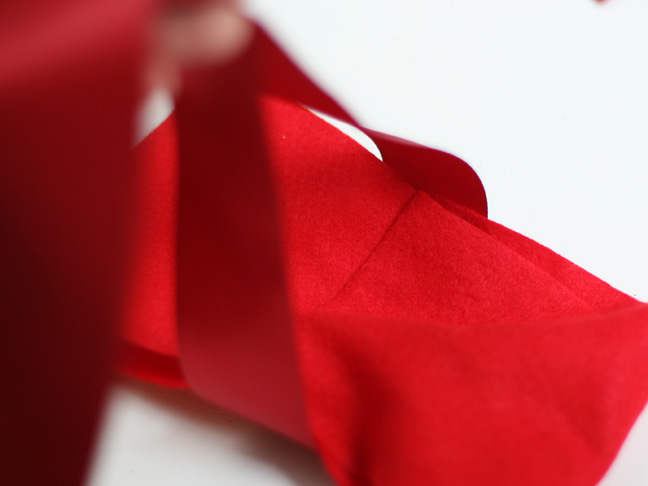 Step 7: Use the ends of the ribbon to tie a knot in the center of the felt covering the seam.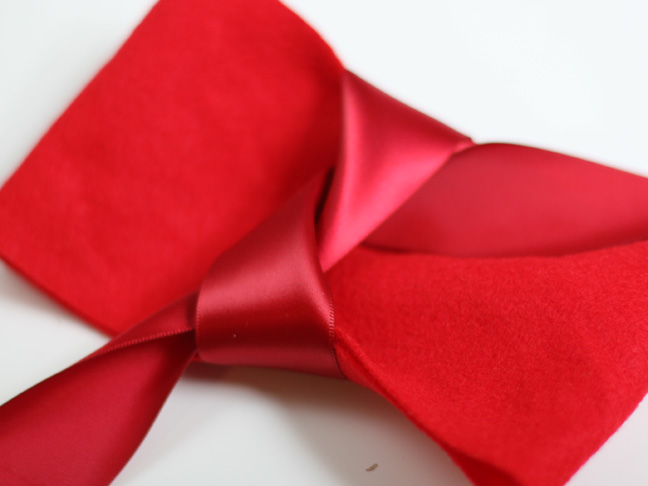 Step 8: Pull the ends of the ribbon down and snip off the ends in a 'v' shape to your desired length.
Step 9: Flip the felt over so the knot is at the back.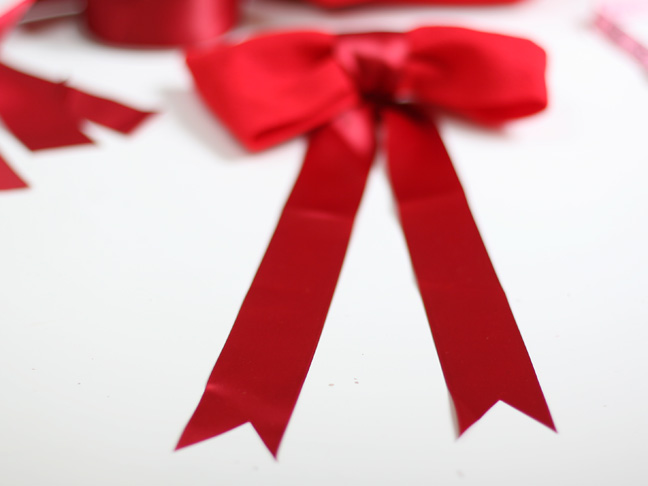 Step 10: Hang on your wreath with twine or wire!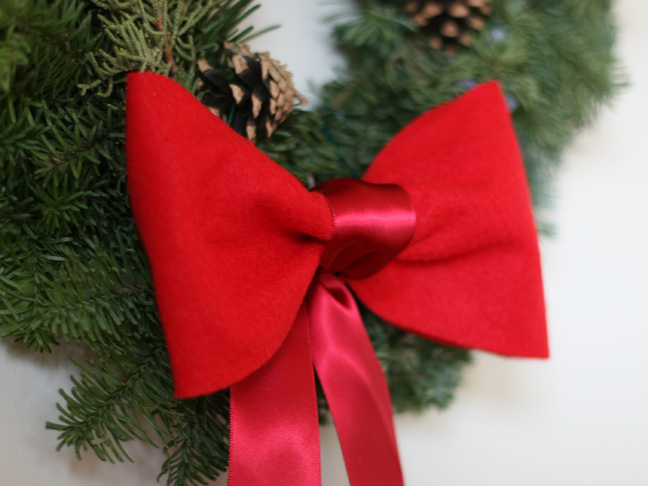 Want more Christmas Crafts?