I love using mason jars for decorating and a seemingly endless supply of craft projects. The clear jars are so cheap, but have you tried to buy those vintage blue Ball jars? They're laughably expensive. I like to make my own instead, and even better, making them at home means I can make them any color I want.
This DIY tinted mason jars tutorial is beyond easy, and the results are gorgeous. I have a couple of these colored mason jars in almost every room in the house.
Check out the video above, and get the step-by-step instructions below:
RELATED: 101 Things to Do with a Mason Jar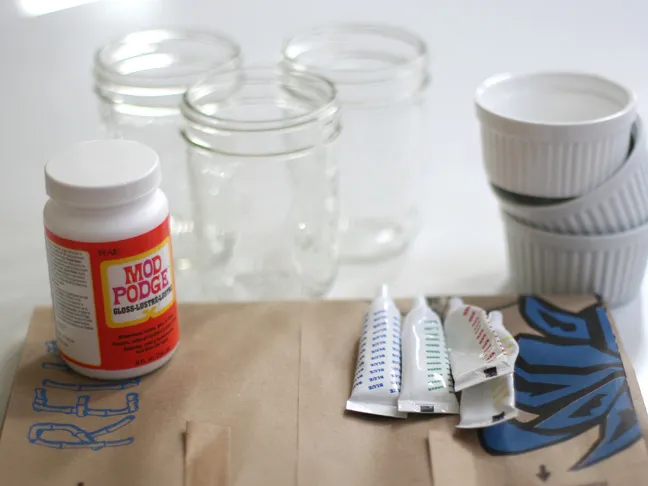 Supplies:
Mason Jars
Food coloring
Ramekins to mix colors
Newspaper or paper bag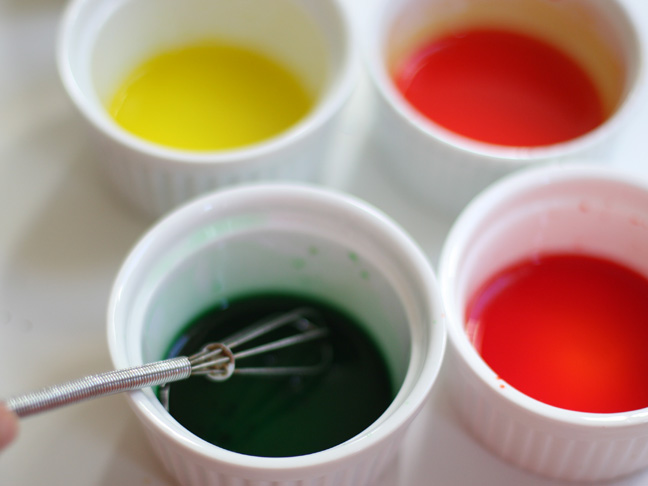 Instructions:
Step 1: Mix food coloring with a tablespoon or so of water into individual ramekins. You can create any color combination you like.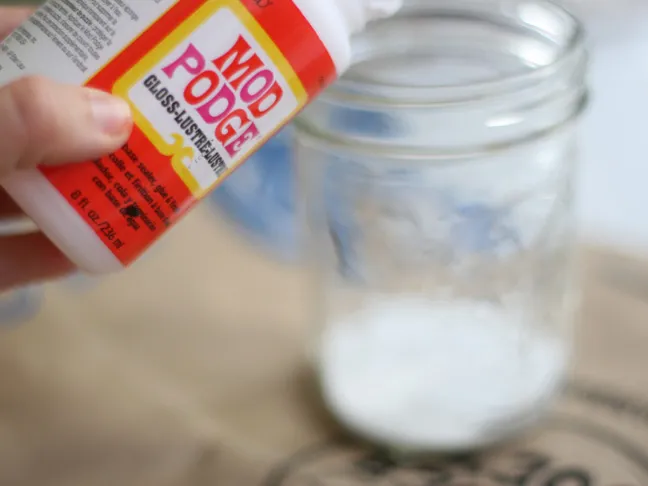 Step 2: Add a couple tablespoons of Mod Podge into your mason jar.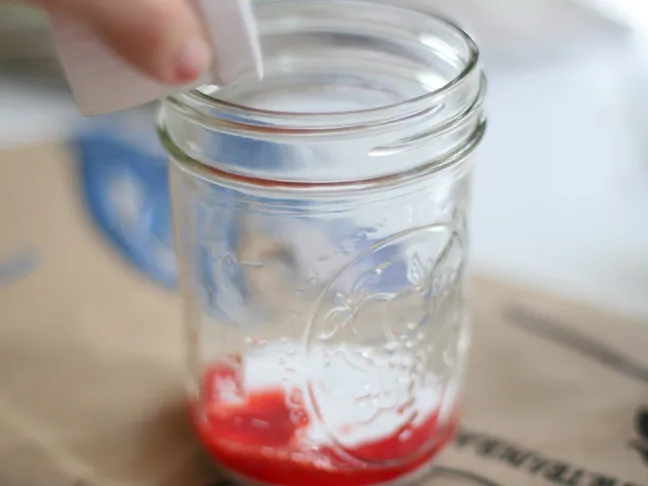 Step 3: Add one ramekin of color into the jar and stir it to incorporate it all together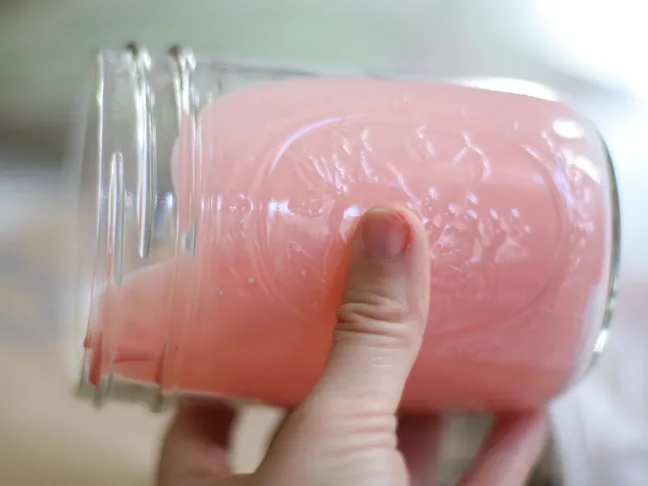 Step 4: With a bowl underneath, carefully twist the jar around, coating the whole inside with the Mod Podge/food coloring mixture. Pour the excess out into a bowl.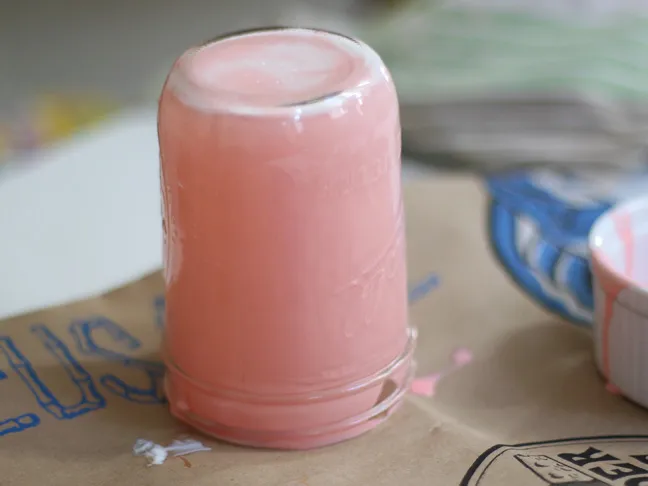 Step 5: Let your jar dry upside down on the paper for about 30 minutes.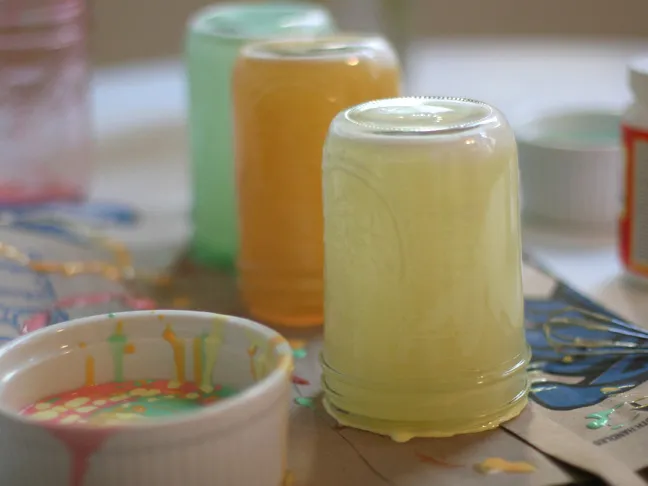 Do the same with the other colors and be sure to let them dry for 30 minutes upside-down.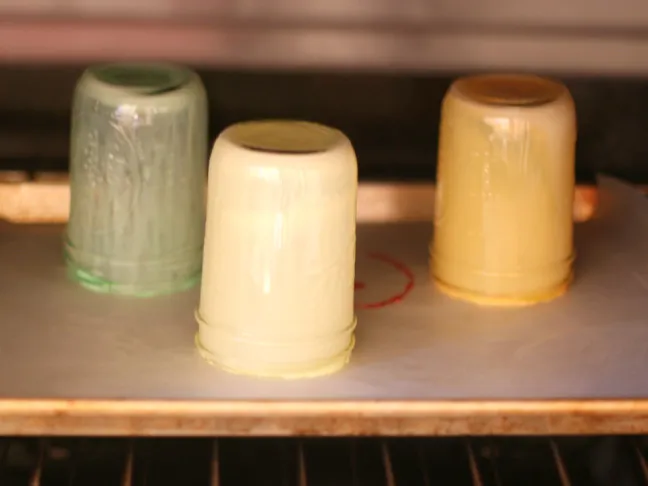 Step 6: Set your oven to "warm." Place the jars face-down on top of wax paper and a cookie sheet into the warm oven for 10 minutes. Then, flip them over and let them dry another 20-30 minutes.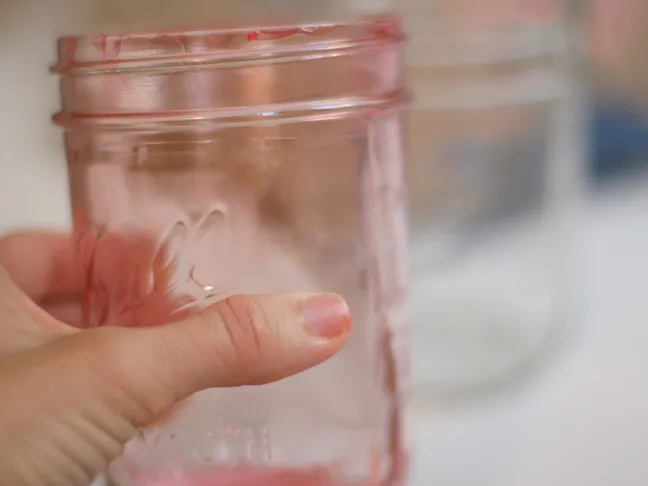 Step 8: When they're ready, they'll look clear and the mixture should lose most of its streaks. If there are streaks left, continue to let the jars dry out in the oven. The streaky pink jar (above) took a little bit longer in the oven than the rest of the jars, but with a bit of patience and drying, the streaks disappeared.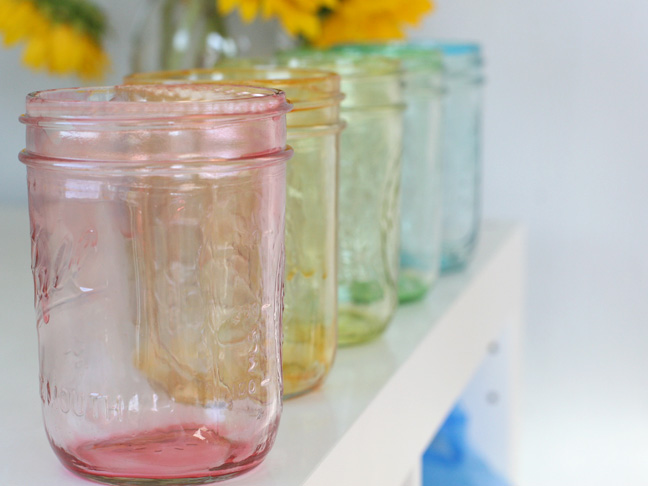 That's it! You've got a gorgeous set of decorative mason jars for flowers or plants or illuminated with battery operated tea lights for an outdoor party.
NOTE: These are NOT safe to drink or eat out of.
---
More Mason Jar DIY projects: