Bows in all sizes seem to be everywhere in the fashion world these days. Here's an easy DIY project to turn your favorite ribbon into a pretty bow clip. It's very easy to make, requires no sewing skills, and this pretty bow clip is a great accessory to virtually any outfit.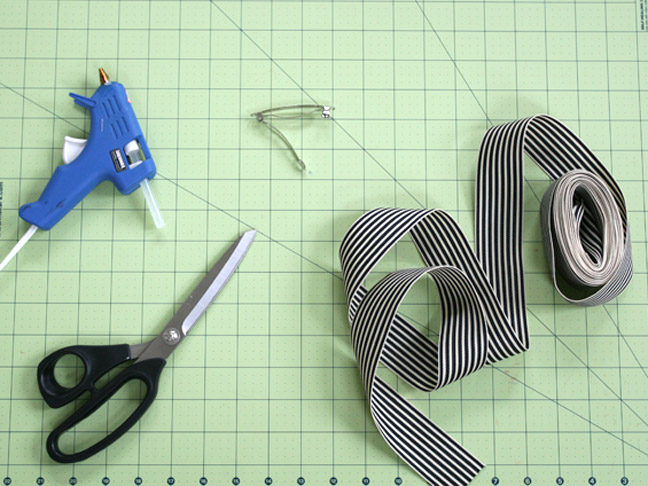 Supplies: 
22 inches of pretty double sided ribbon (divided)
A metal hair clip. At least 2 inches wide. Found at a craft or jewelry store. 
Scissors
Hot glue gun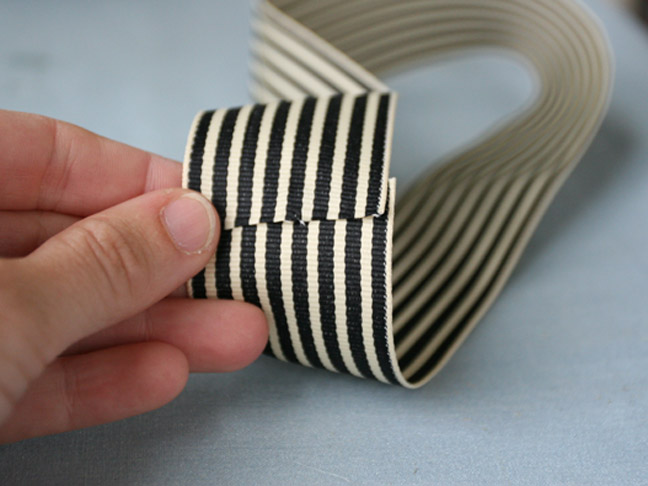 Cut 20 inches of your favorite ribbon. Glue the two ends together to make one continuous piece.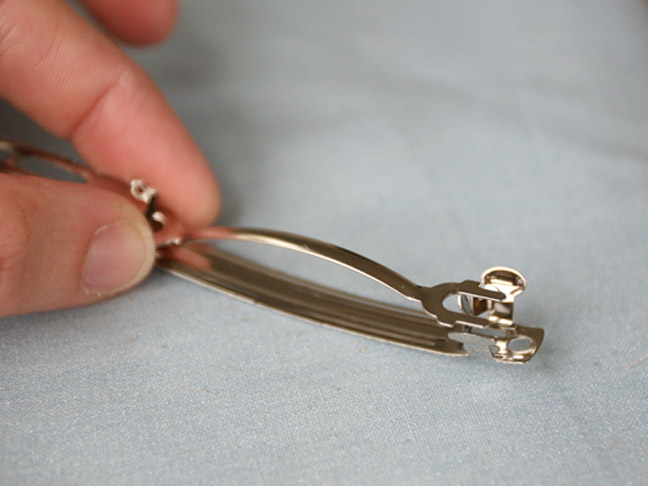 Take your metal hair clip and remove the metal spring piece by pinching it together. Set aside. We will put the spring back in after we're done.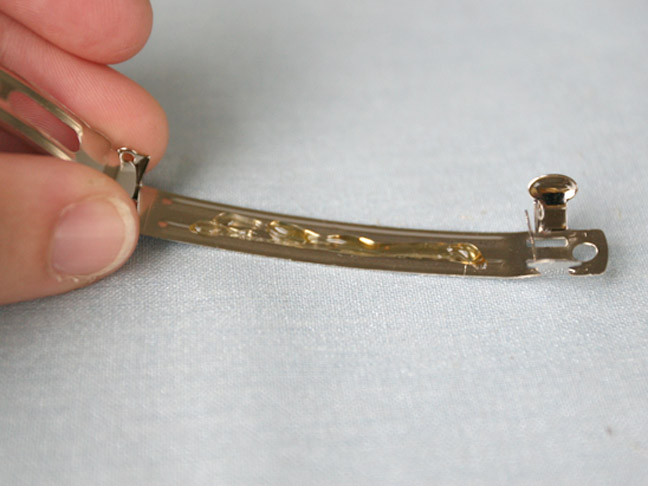 Cut another piece of the same ribbon 2 inches long. Apply a line of glue down the middle of the clip and glue down one end of the small piece you just cut.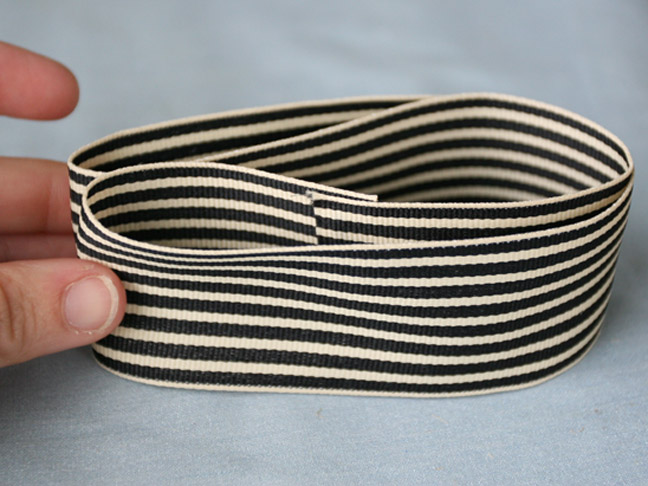 Fold the long ribbon twice. Adjust it so that the seam you just glued is right in the middle.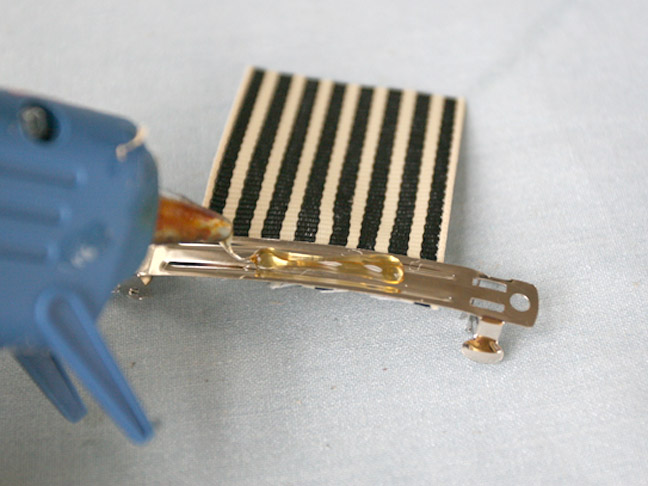 Turn the clip around and apply another line of glue down the front of the clip (this is the side that faces out).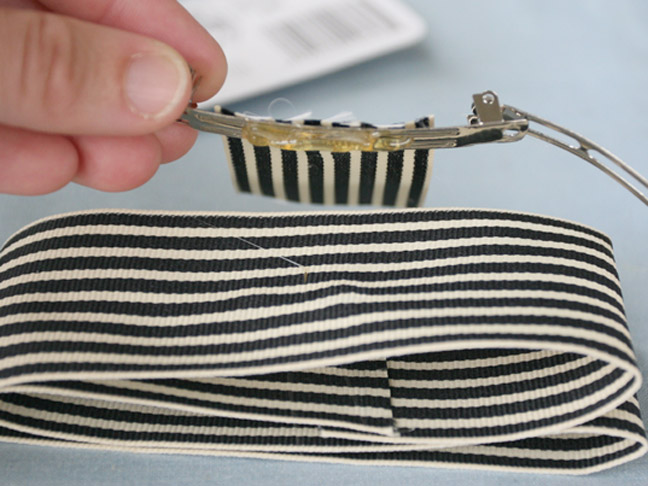 Place the clip with the hot glue line face down on to the middle of the folded long ribbon. Press down.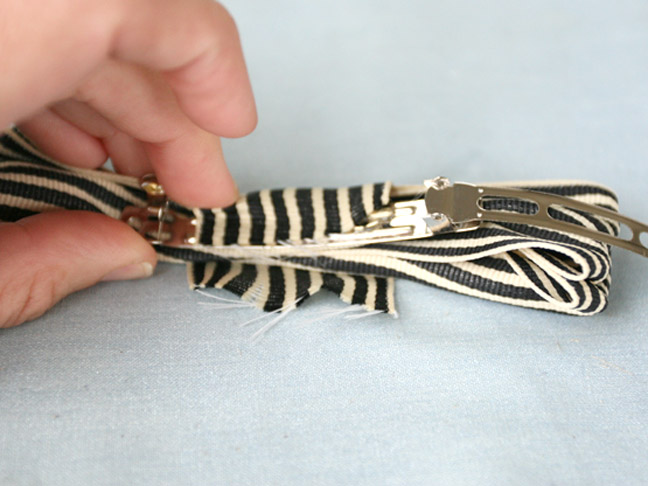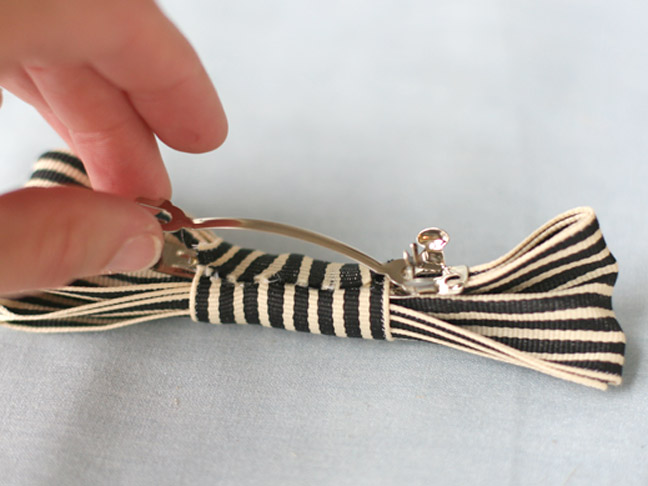 Wrap the small piece around to the other side to meet the other end and glue down as well. It should be tight.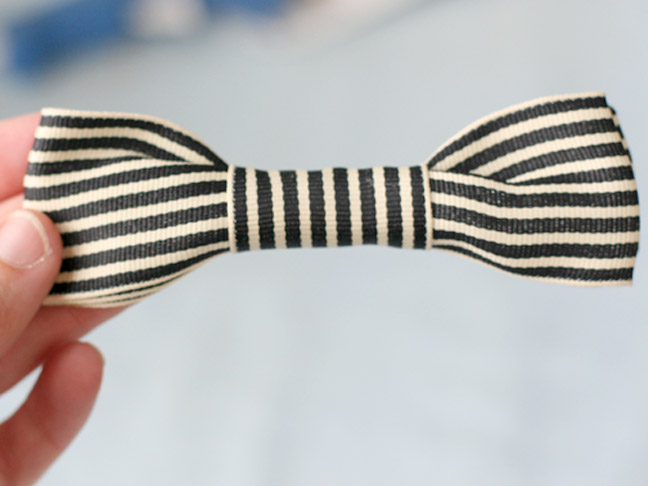 Adjust the long bow so that it folds and sits the way you'd like.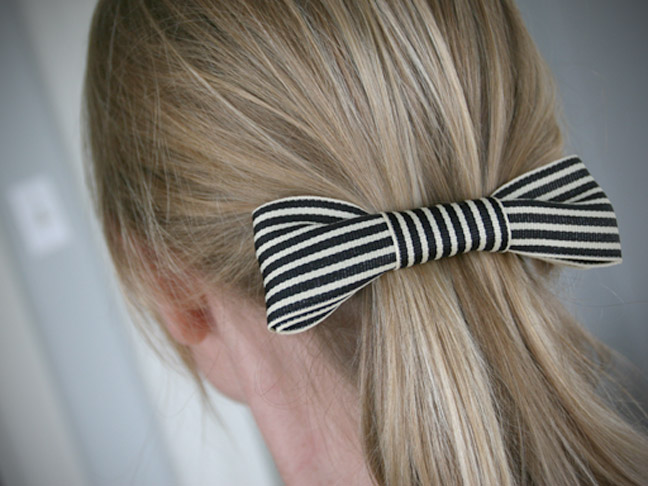 Put the metal spring back into the clip and enjoy your pretty new clip!