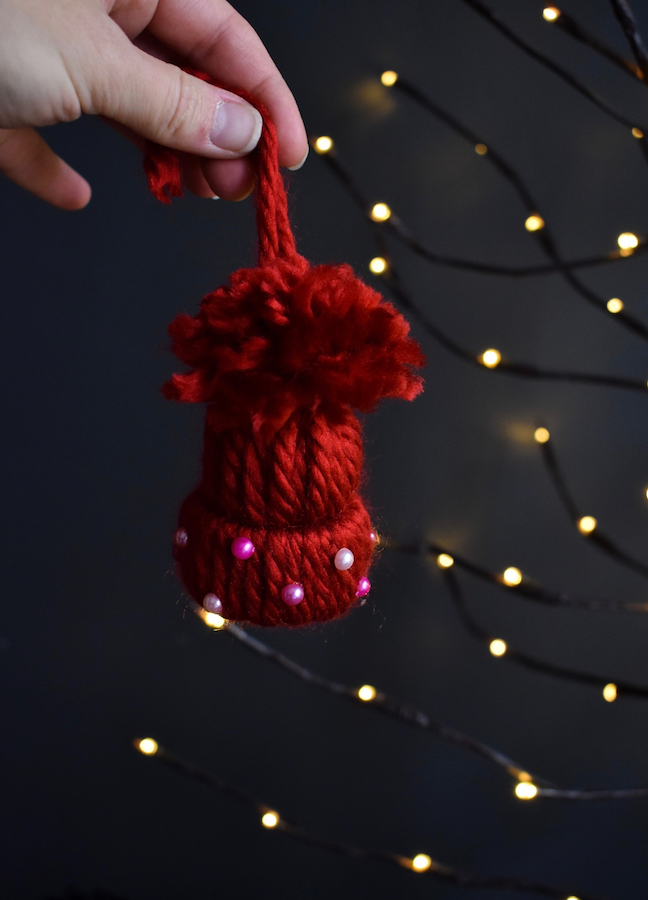 What if I said, "I have the cutest holiday DIY ornament that you and your kids can make together?" That would pique your curiosity, right? Wait, it gets better. This holiday DIY ornament craft finally allows you to you put all those toilet paper rolls you stocked up on during the 2020 pandemic to good use. Hooray! These DIY beanie ornaments are super easy to make and the kids can even get in on the action, too. They are a mini version of the cozy and warm beanies we wear on our heads to stay warm all winter; but instead of wearing them, they will add cozy and colorful vibes to your Christmas tree.
If you're looking for ways to get creative with affordable gifts for friends, family and teachers,  this DIY ornament is the perfect gift! From the looks of things, we will be spending a lot of time together indoors this winter. This craft is a fantastic way to pass the time without a screen, or any fancy materials.
Want to make a DIY ornament on your own? Let's get started…
DIY Beanie Christmas Ornaments
Materials
Yarn (thick yarn is best)
Toilet paper rolls
Scissors
X-acto knife
Directions: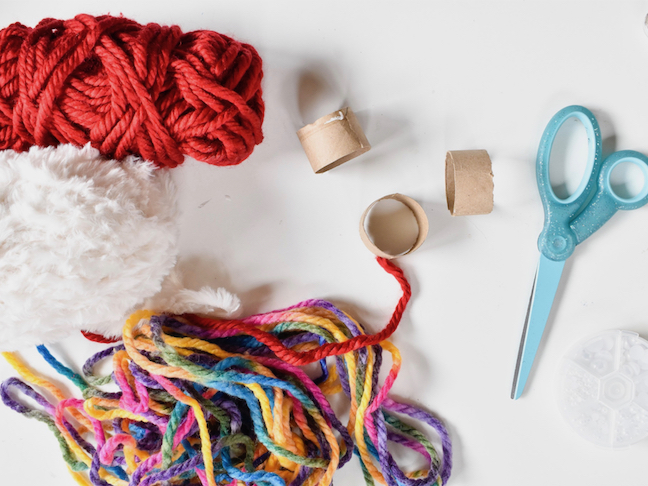 Step 1: Cut strips of yarn about 1-1.5 feet long. Also, cut the toilet paper roll into 1 inch thick rolls. You can use scissors or an X-acto knife for this.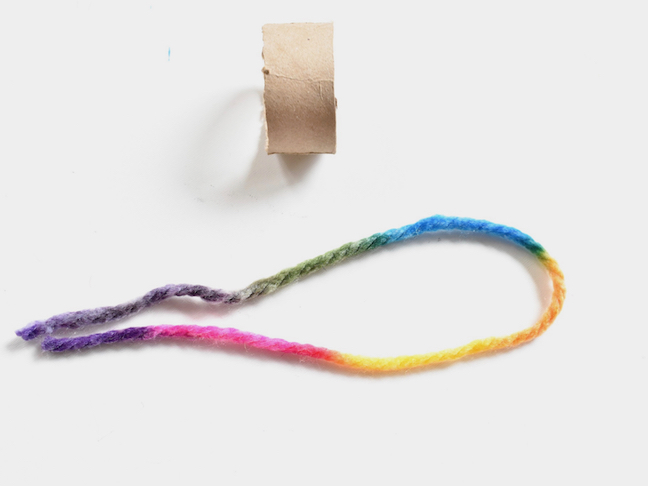 Step 2: Fold the yarn in half so there are two strands of equal length.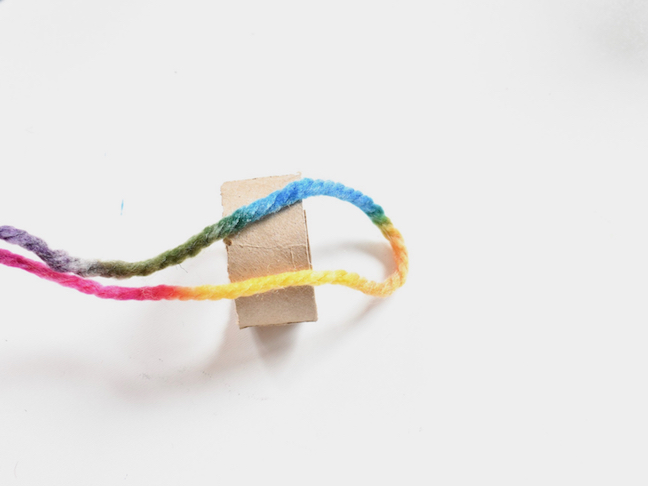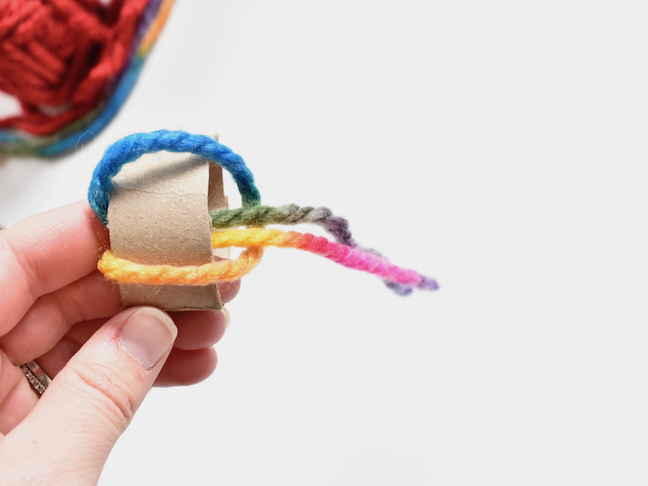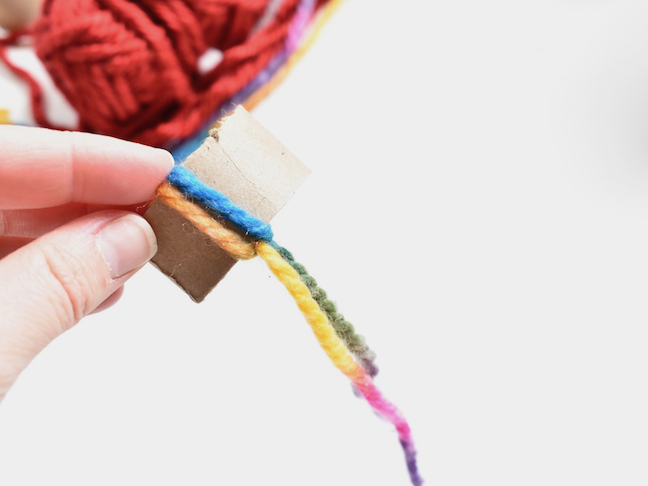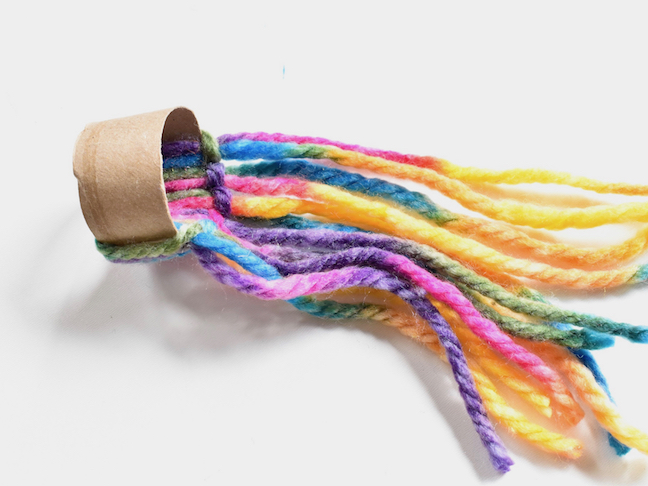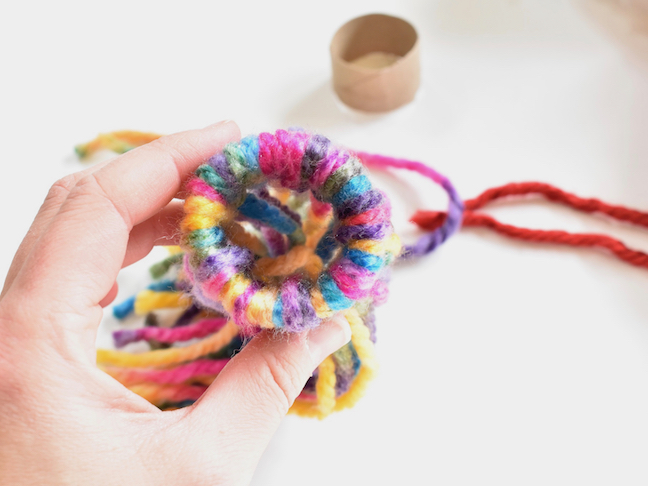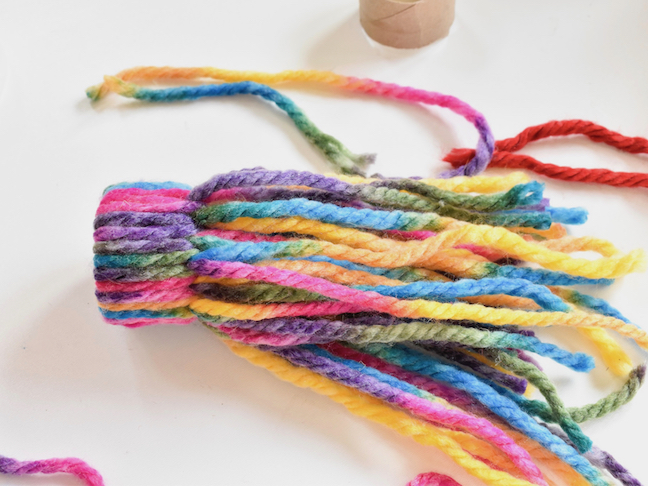 Step 3: Insert the yarn ends through the 'circle' and then back through the yarn loop. Now you should have a 'knot' on the bottom of the circle. Keep doing this until the entire circle (aka toilet paper roll) is covered. Tighten all the knots by pulling the string, while simultaneously pushing up on the knot.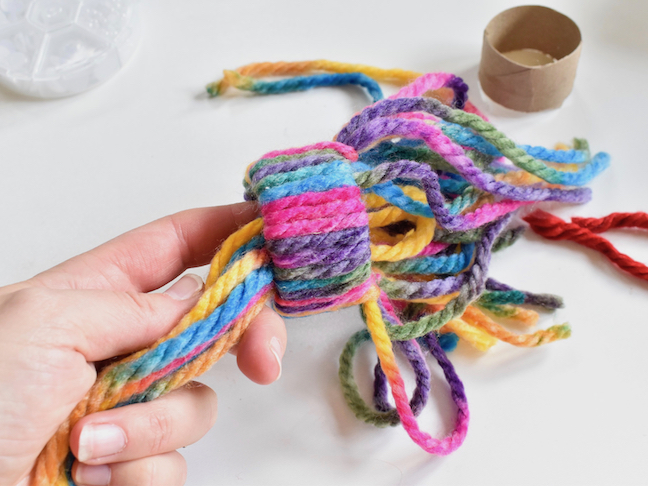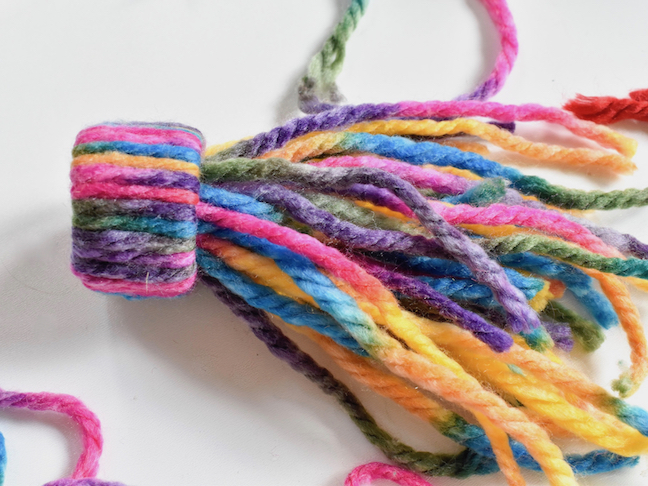 Step 4: Grab and push all the strings back through the center hole so they hang from the other side. Do this in small groups if that's easier.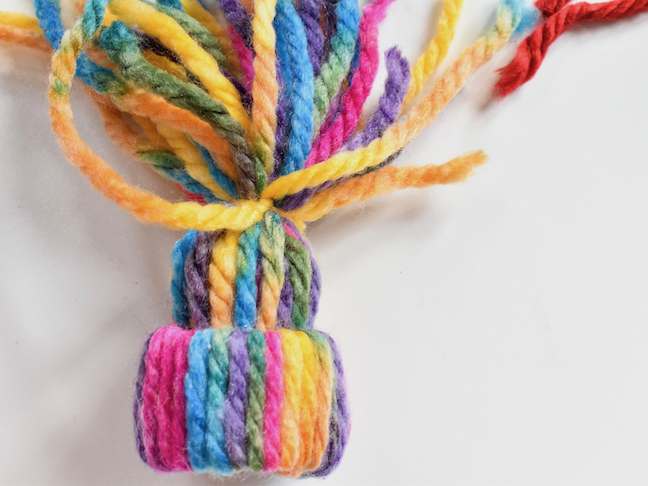 Step 5: Now grab the strands and tie a tight knot with a thread of yard about 1/4 way up. This will create the head part of the beanie, so it can be a bit shorter or taller (whatever look you like best). Now, it's time to shave the pom pom on top. Cut all the loose ends above the knot. I love big pom poms, so I like to keep them large, but you can make a smaller pom pom. IMPORTANT: Before you cut all the loose ends, find two of the longest pieces of yard and keep them long, so you can tie and knot and hang it from the tree.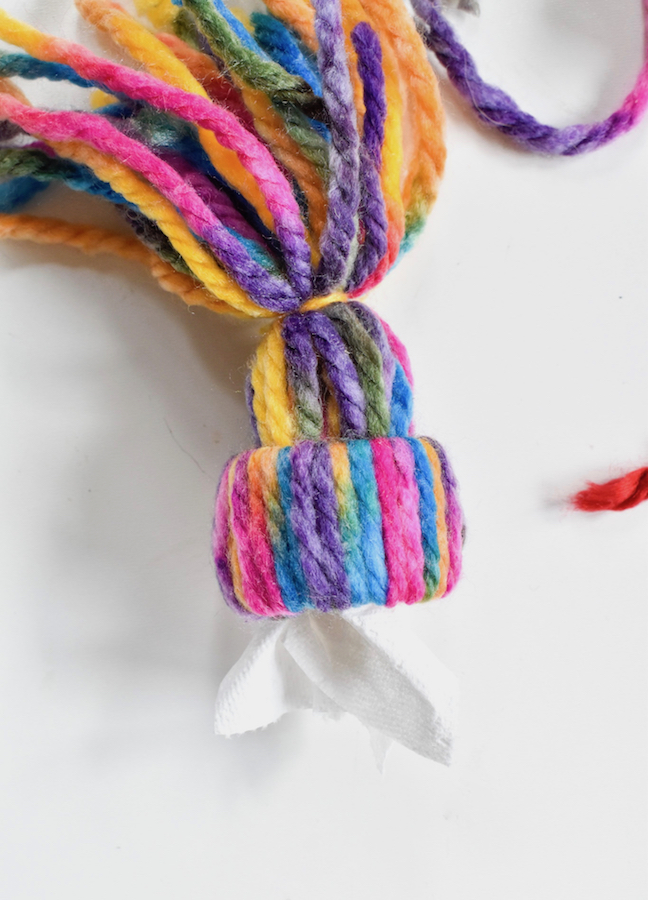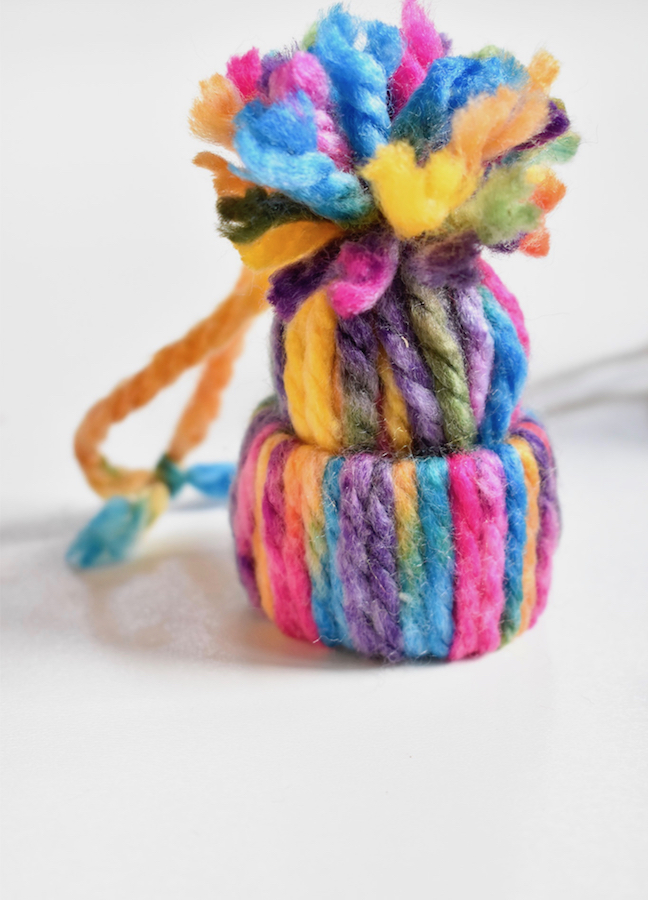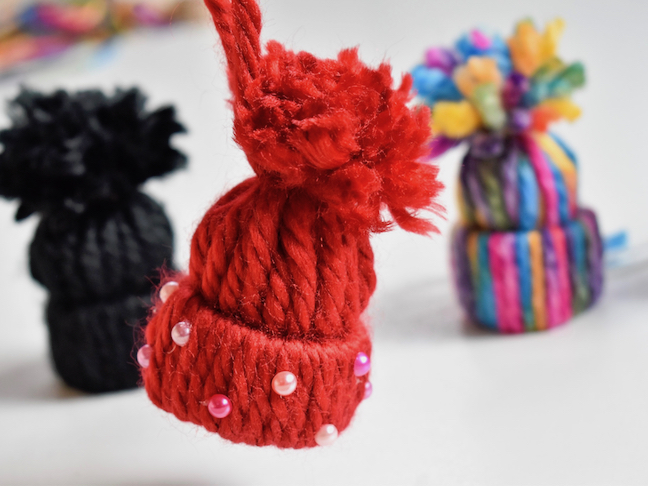 Step 6: Stuff the DIY beanie with a square or two of toilet paper. You can also adorn the beanie with pearls, glitter or anything you can in the art cart to add some pizazz.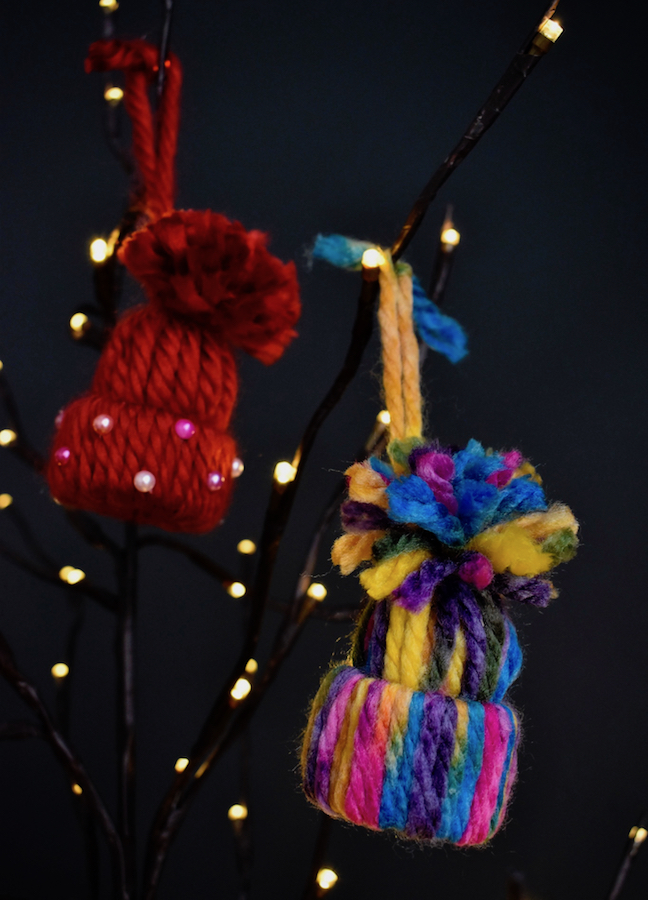 Step 7: Hang with care, or gift with love.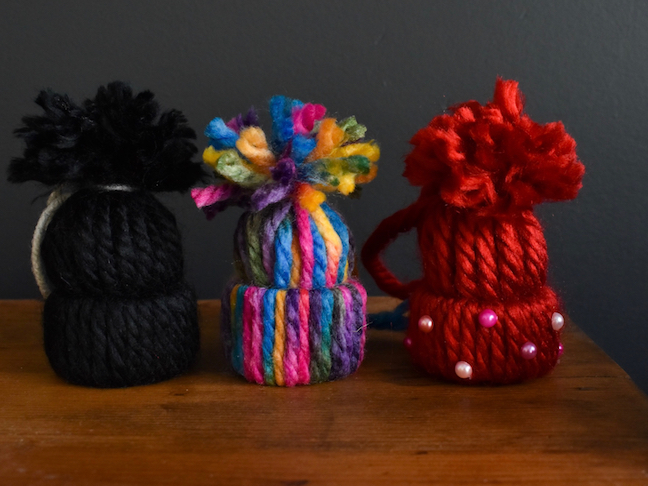 Happy Holidays!
More Easy Christmas DIY Projects: