Alyssa Milano is finally revealing a pic of her beautiful 7-week-old baby girl Elizabella Dylan!
The "Mistresses" actress shared this selfie on Instagram Monday, October 27, along with a quote from writer Milan Kundera: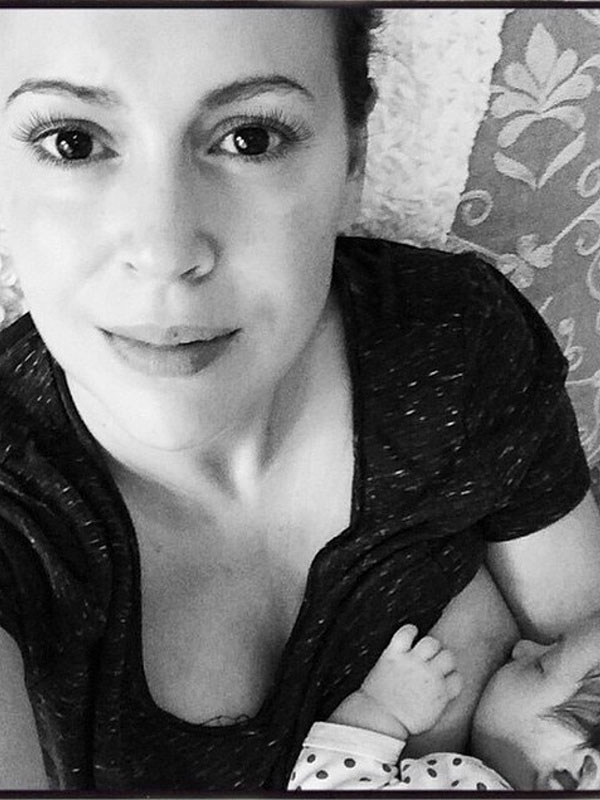 "Ah, the joy of suckling! She lovingly watched the fishlike motions of the toothless mouth and she imagined that with her milk there flowed into her little son her deepest thoughts, concepts, and dreams."

Milano, 41, and her husband David Bugliari welcomed their baby girl on September 4. The couple also has a 3-year-old son together, Milo Thomas. 
After Milo was born in 2011, the former "Charmed" star told Best for Babes: "I think the thing I like best about breastfeeding is the closeness I feel to Milo and knowing that he's getting the best of me."
Photo: Alyssa Milano via Instagram