Actress Alyssa Milano is pregnant again! Alyssa and her husband David Bugliari are expecting their second child together. 
Alyssa tried to keep the news private for a bit longer by telling Access Hollywood last month that she and David had been actively trying for another baby, but without confirming she was already pregnant. 
A source spilled to Us Weekly, "Alyssa is so excited to be pregnant again!  She just recently started showing and has wanted to expand her family with David for a while." The most recent photo of Alyssa is below – from an event earlier this month.  You can make out the beginnings of her baby belly, but just barely!
Alyssa is also mom to Milo, who is now two.  She has been married to David since 2009.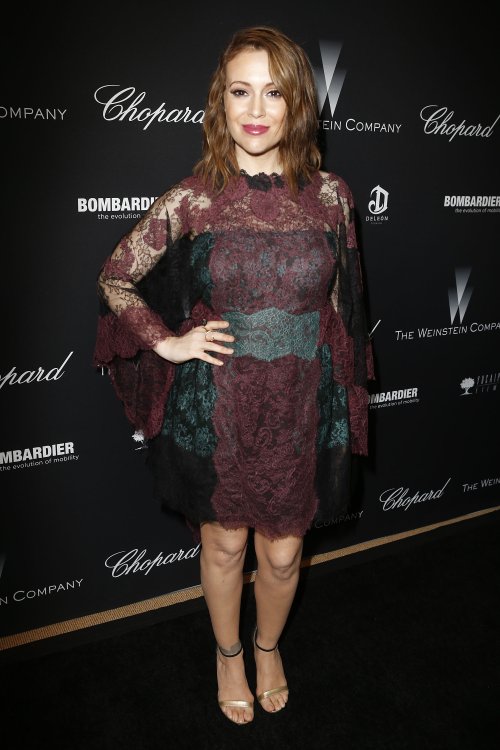 Photos by Getty Images