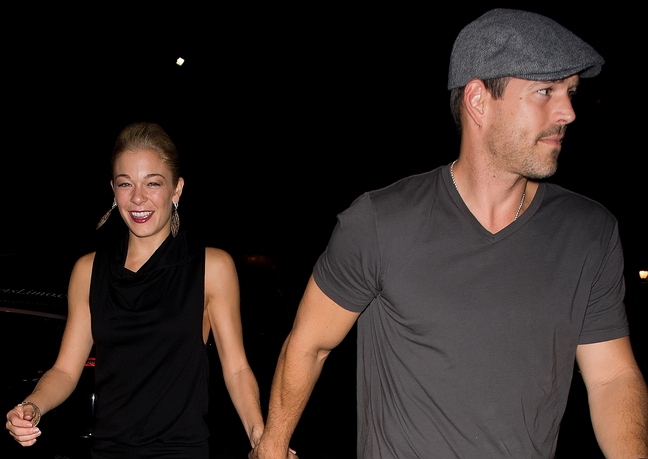 Two sets of celebrity couples are gearing up to head down the aisle.
Nick Lachey proposed to longtime girlfriend Vanessa Minnillo yesterday "near a beach" in California and she accepted!  The happy couple released a joint statement yesterday afternoon: "We're excited and incredibly happy about our engagement and we look forward to a wonderful future together."  Nick also Tweeted the good news. "Hey all. If anyone's heard the rumors of my engagement, they are absolutely true! Vanessa and I couldn't be happier. Thanks for all the love."
A few days ago Eddie Cibrian and LeAnn Rimes teased their Twitter followers with a photo of Eddie down on one knee at a Halloween party, which they laughed off and said they were just joking around. Sources are now telling E! Online that the two are indeed engaged.  So far their reps haven't confirmed the news, so this one is in the "maybe" category for now. 
UPDATE:  LeAnn made a statement this afternoon to say that E! was incorrect – she and Eddie are NOT engaged just yet.
Congratulations to the happy couple!