Arizona, known for its mesmerizing landscapes and sun-kissed deserts, is also home to some of the most luxurious and rejuvenating spas. For moms looking for a break from their hectic schedules, Arizona offers a plethora of spa options that promise relaxation, rejuvenation, and a touch of adventure. Let's explore some of the top spas in Arizona tailored especially for moms.
1. L'Apothecary Spa at L'Auberge de Sedona:
Nestled in the heart of Sedona's Red Rock territory, the L'Apothecary Spa is a haven for those seeking traditional treatments with a twist. While they offer the usual facials, body treatments, and massages, the adventurous can indulge in their signature Forest Bathing experience. Imagine immersing yourself in the therapeutic wonders of the forest, surrounded by the majestic Red Rocks. It's an experience that promises to heal the body, mind, and soul.
2. CIVANA Wellness Resort and Spa – Carefree:
Situated near Scottsdale in the tranquil Sonoran Desert, CIVANA is one of the top spas in Arizona, blending traditional spa therapies with holistic wellness. Boasting over 22 treatment rooms, moms can enjoy diverse therapeutic sessions, from revitalizing facials to calming massages. Don't miss the Aqua Vitality circuit and Watsu therapy pool for an enhanced spa journey.
3. Miraval Arizona Resort & Spa – Tucson: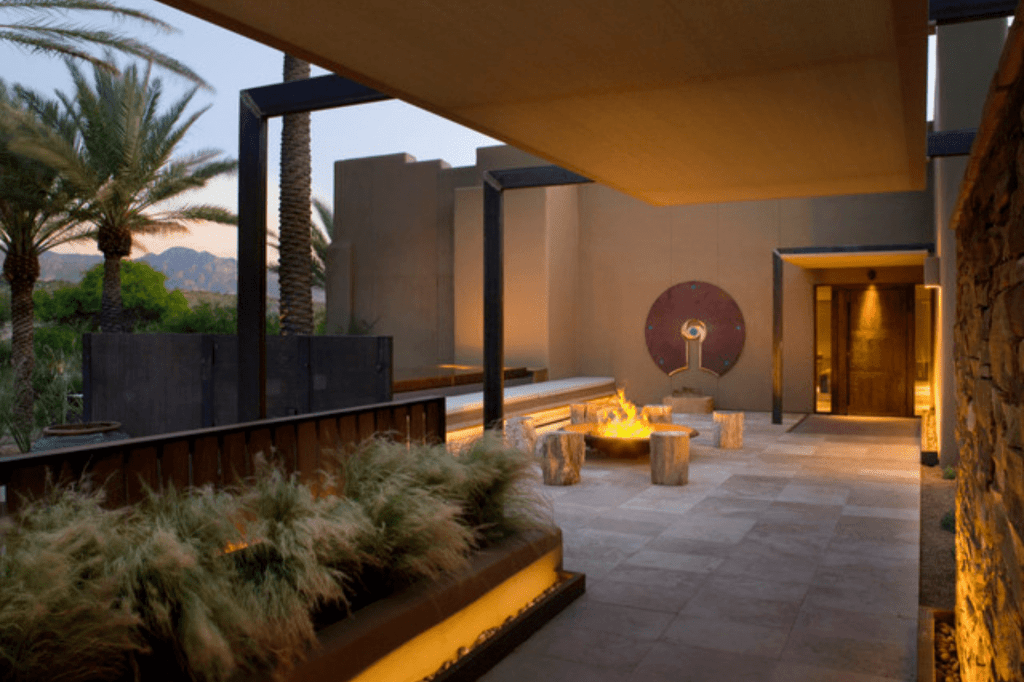 Among the premier spas in Arizona, Miraval shines as a holistic sanctuary for well-being. Its comprehensive packages invite moms into a journey of serenity and self-awareness. Central to this is the Life in Balance Spa, which boasts a spectrum of treatments, from traditional ayurvedic to contemporary skin and salon services. The tranquil Arizona desert setting further elevates the experience.
4. Mii amo – Sedona:
Situated in the heart of Boynton Canyon's energy vortexes, Mii amo is one of the premier spas in Arizona. It offers a unique spiritual journey. Their curated "journeys" feature a variety of treatments, classes, and special sessions, including sound and light therapy. Moms seeking a deeper connection with themselves will find the CBD-enhanced treatments particularly beneficial. This spa truly captures the essence of Arizona's healing ambiance.
5. Sedona's New Day Spa:
Sedona's New Day Spa is a haven of relaxation set against the picturesque backdrop of Sedona's red rocks. This spa in Arizona is not only renowned for its tranquil outdoor relaxation area, but also equipped with a soothing hot tub, comfortable lounges, and warming outdoor heaters. As you step inside, you're greeted with an ambiance that promises rejuvenation. From their luxurious robes to their diverse range of treatments, every detail is curated to provide guests with a holistic spa experience. Furthermore, for those seeking a serene escape amidst nature's beauty, Sedona's New Day Spa is the perfect retreat.
Many spas in Arizona incorporate local elements into their treatments. From the healing properties of Sedona clay to the rejuvenating effects of desert botanicals, these treatments offer a unique Arizona touch. So, while you're at any spa, ask for treatments that utilize these local wonders.
For moms who love a touch of adventure, many Arizona spas offer activities that blend relaxation with exhilaration. From guided desert hikes to horseback riding amidst the cacti, there's something for every adventurous spirit. After a day of exploration, what better way to unwind than with a deep tissue massage or a desert-inspired facial?
Arizona, with its unique blend of natural beauty and spiritual energy, is the perfect destination for moms seeking a spa getaway. Whether you're looking for traditional treatments, holistic wellness experiences, or a touch of desert adventure, Arizona's spas promise a rejuvenating experience. It will leave you refreshed, revitalized, and ready to take on the world. So, pack your bags, leave your worries behind, and head to one of these amazing spas in Arizona for a well-deserved break!