Savannah, Georgia, is a picturesque city filled with charm and history. With its beautiful parks, historic sites, and delicious cuisine, there is something for everyone to enjoy. It's a fantastic destination for families looking for a fun and educational vacation. In this article, we'll highlight the top 10 family-friendly activities to check out during your trip to Savannah.
Explore the Savannah Children's Museum
The Savannah Children's Museum, located in Tricentennial Park, is a great place to take your kids for a day of fun and learning. The museum is located in the lower level and upper courtyard of the old Central of Georgia Railway Carpentry Complex. It has plenty of interactive exhibits for kids to learn about science, history, and art in a fun, engaging way.
There are also outdoor exhibits, including a sensory garden, a water play area, and an old-fashioned playground. Your kids can explore a maze, climb aboard a real steam engine, and even dig for dinosaur bones. The museum also offers a variety of educational programs and events throughout the year.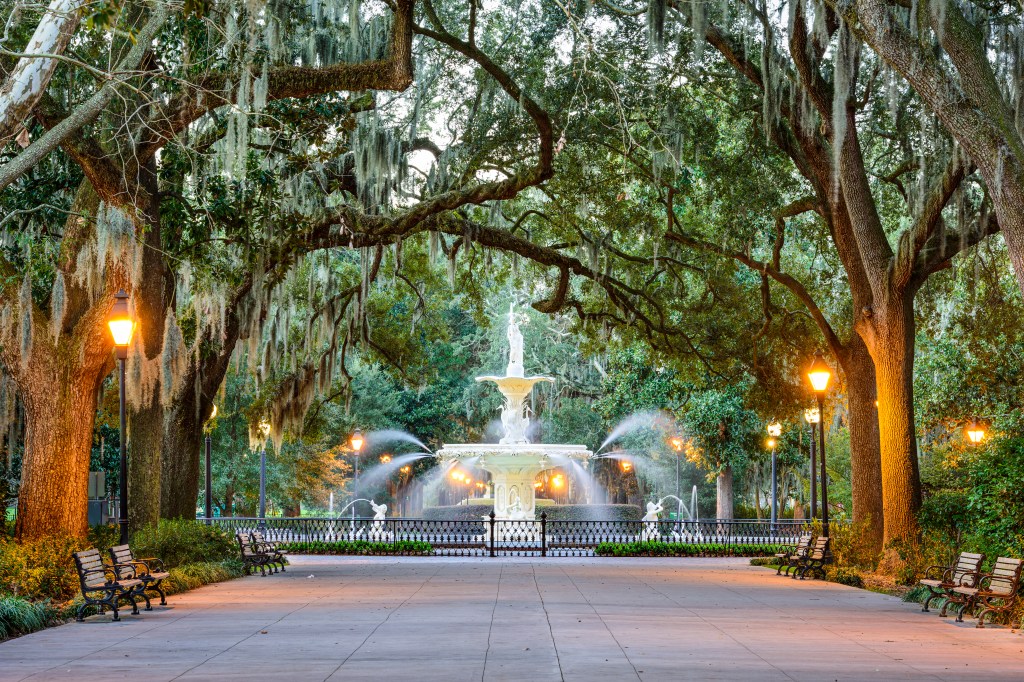 Stroll Through Forsyth Park
Forsyth Park, a beautiful 30-acre park in the heart of Savannah, is home to the most iconic fountain in the city. The park is filled with lush greenery, gardens, fountains, and historical monuments. It's a lovely place for a family picnic or a leisurely stroll.
Your kids will love running around on the wide-open lawns and playing on the playgrounds. The park also has a splash pad and a café where you can grab a snack or a cold drink.
See the Sites with Savannah Riverboat Cruises
Savannah Riverboat Cruises is a great way to see the city from a different perspective. The riverboat offers a variety of cruises, including sightseeing tours, lunch and dinner cruises, and even a pirate adventure cruise for kids.
Your family can take a leisurely tour of the Savannah River and learn about the city's rich history and architecture. You'll see landmarks such as the Talmadge Memorial Bridge, River Street, the famous waving girl, and historic Fort Jackson.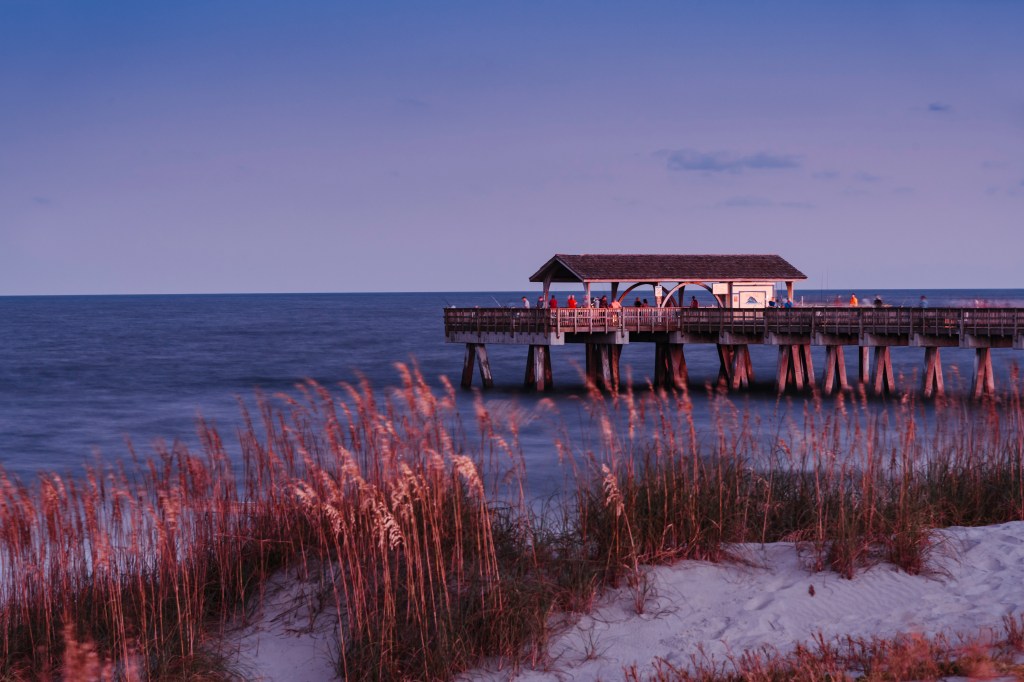 Kick Back on a Tybee Island Beach
If you want a day of fun in the sun, head to Tybee Island. This barrier island, located just 20 minutes from downtown Savannah, has three beaches with their own atmosphere and plenty of activities for the whole family.
Your kids will love building sandcastles, playing in the waves, and searching for seashells. You can also rent bikes, kayaks, or paddleboards to explore the island or take a dolphin-watching tour.
Step Back in Time at Old Fort Jackson
Old Fort Jackson is a National Historic Landmark located just outside of Savannah. The fort dates back to 1808 and was used to protect the city during the Civil War.
Tour the fort and learn its history and role in Savannah's past. Your family can also watch cannon firings and musket demonstrations and even participate in a drill yourself.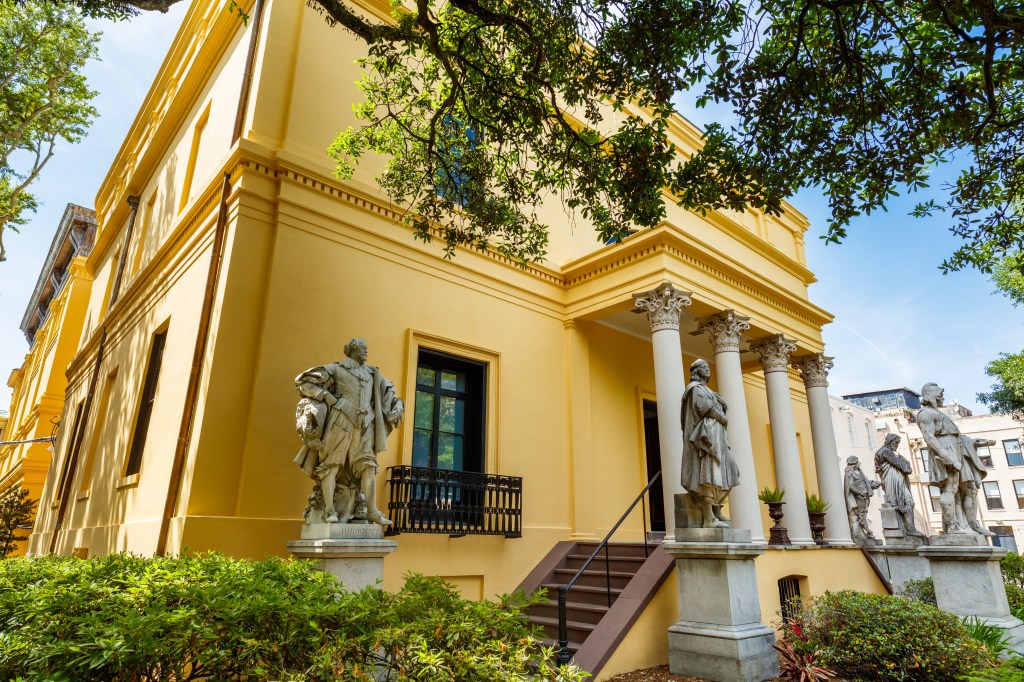 Explore the Telfair Museums
Telfair Museums is a collection of three historical sites in Savannah showcasing the city's art, history, and architecture. The museums include the Telfair Academy, the Jepson Center, and the Owens-Thomas House & Slave Quarters.
Your family can experience beautiful artwork as well as nineteenth-century architecture from Savannah's past, learn about the city's role in American history, and even see the original slave quarters and kitchens used in the Owens-Thomas House.
Savannah Bee Company
If your family loves honey, be sure to stop by the Savannah Bee Company's flagship store on Broughton Street. The company offers a variety of honey products, including flavored honey, honeycomb, and mead.
Your family can take a tour of the company's bee garden at the Wilmington Island location and learn about the importance of honeybees to our environment. You can sample the different types of honey and pick up some unique souvenirs.
Get Spooked on a Ghost Tour
Savannah is known for its haunted history, and a ghost tour is a fun and spooky way to explore the city. There are several ghost tour companies in Savannah, offering a variety of tours for families with children of all ages.
Your family can take a walking tour of the city's haunted landmarks, learn about the city's ghostly history, and even participate in a paranormal investigation.
Visit the Savannah Theatre
If you're looking for entertainment during your visit, check out the Savannah Theatre. The theatre, designed by the renowned architect, William Jay, is the oldest continually operating theatre in America and has entertained audiences since 1818.
Your family can catch a Broadway-style musical or a family-friendly comedy show. The theatre also offers backstage tours and a variety of educational programs for kids.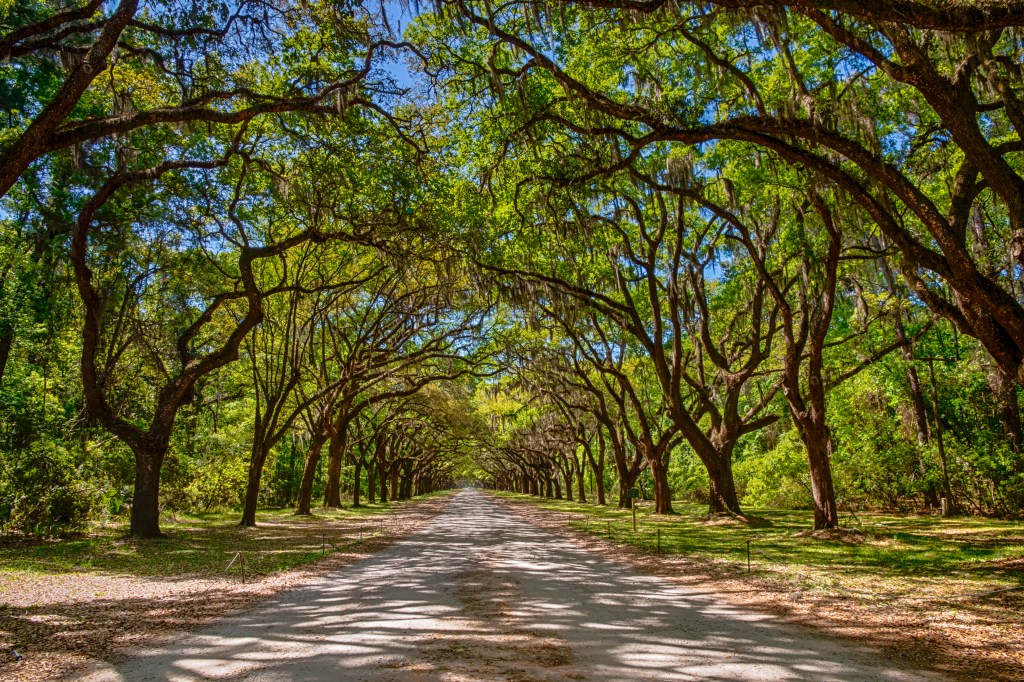 Interact with History at Wormsloe State Historic Site
Wormsloe Historic Site is a beautiful 18th-century plantation located just outside of Savannah. The site features a mile-long oak-lined driveway, historic ruins, and a museum.
Your family can take a guided tour of the plantation and learn about the history of the site and its role in Savannah's past Hike the nature trails, have a picnic, and take in the stunning views of the marsh.
The Top 10 Family-Friendly Activities in Savannah in Summary
Savannah, Georgia, is a city steeped in history and Southern charm. It's an excellent destination for a fun and educational vacation. With a wide range of activities and attractions, there is truly something for everyone to enjoy.
Whether you're interested in history, nature, or just having a good time, Savannah has it all. Explore the city's historic landmarks and learn about its past, take in the surrounding area's natural beauty, or enjoy some of the city's many family-friendly attractions.
So why not plan your next family vacation in Savannah, Georgia? With its rich history, beautiful scenery, and endless opportunities for fun, relaxation, and adventure, whether you're looking to relax and unwind or explore and learn, your family is sure to have a memorable and enjoyable trip to Savannah.