makes: 6 kabobs
Ingredients:
¾ cup soy sauce
1 clove garlic, minced
3 tablespoons brown sugar
1 teaspoon fresh ginger, grated
2 scallions, finely chopped
2 boneless, skinless chicken breasts, cut into 1 inch chunks
½ pineapple, cut into 1-inch chunks
2 tablespoons vegetable oil
Instructions:
Step 1: Preheat your outdoor grill to medium heat.
Step 2: Soak six wooden skewers in water for at least 20 minutes.
Step 3: In a large bowl whisk together soy sauce, garlic, brown sugar, ginger and scallions. Place chicken into teriyaki sauce and allow to marinate for 10 minutes.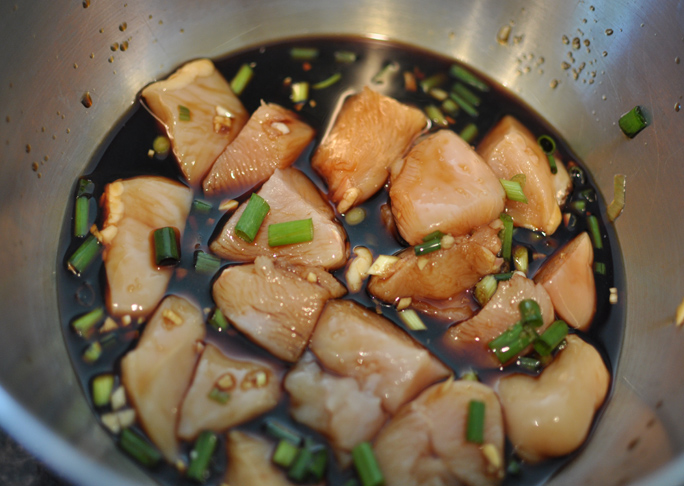 Step 4: Thread four pineapple chunks and three chicken chunks onto each skewer.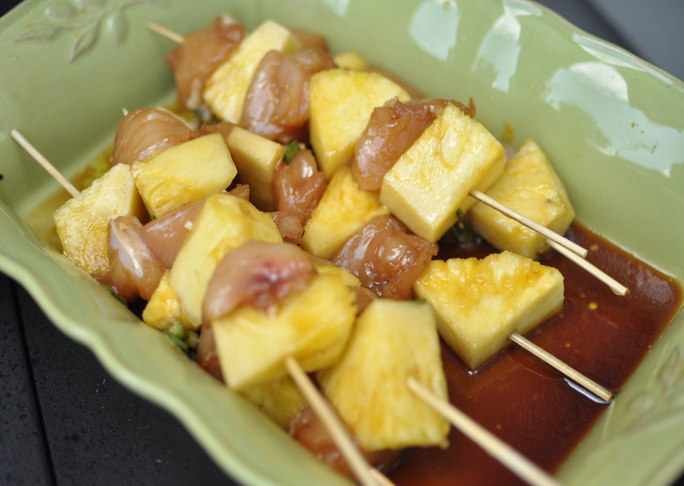 Step 5: Brush each skewer with a little oil and place onto the grill, turning occasionally, until cooked through, 8 to 10 minutes. Serve alongside rice.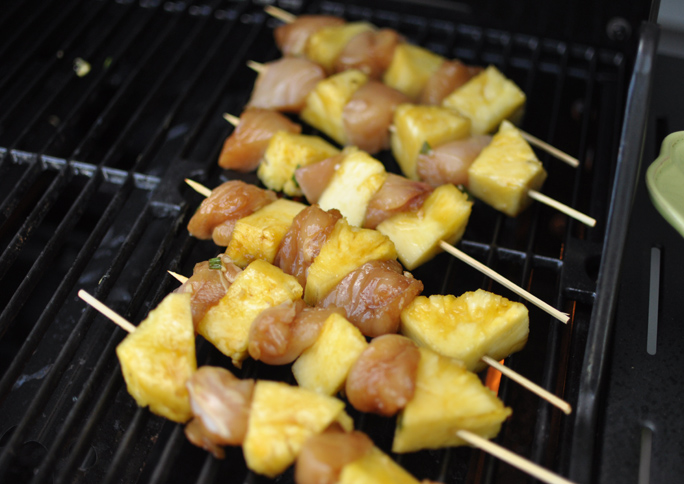 Want more great BBQ recipes?