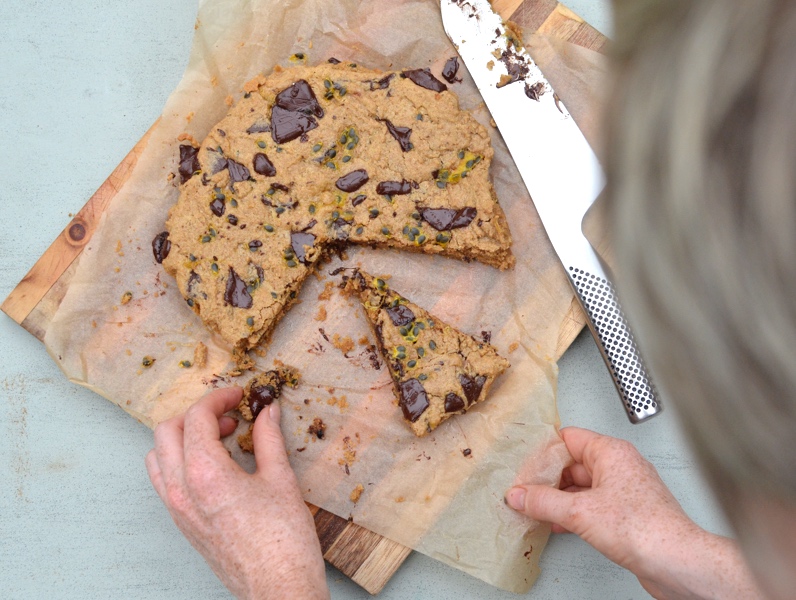 A little honesty: I don't enjoy baking all that much. Sure I do it, but I find it fiddly and sometimes all the steps drive me a little bonkers. Creaming the butter, sifting the flour, pouring it into small cases and then having to make the icing too. It's a lot!  So, when I can make something that works perfectly in a tray, I make a double batch.
This lunch box slice recipe is a slice-slash-giant cookie. You see, the recipe is based on my kids' favourite chocolate chip cookie, only this one has delicious passionfruit melted through it and you need just one pan to cook it start to finish.
Want more good news? It freezes PERFECTLY and is nut-free so is a winner for the lunch box.
TRY THIS ONE TOO: Lunch Box Chocolate Slice