I really love adding flavors to softened butter. When you do this, it becomes what the culinary world calls a "compound butter."  Compound butters can be spread on bread, basted on chicken, melted over meat, added to rice or sauces — the list goes on.
This recipe adds an interesting and delicious flavor combination to these wonderful croutons. You can break the croutons into smaller pieces for a salad, or serve them whole with soup. (Or just go ahead and eat them!)  Give them a try alongside Butternut Squash Soup!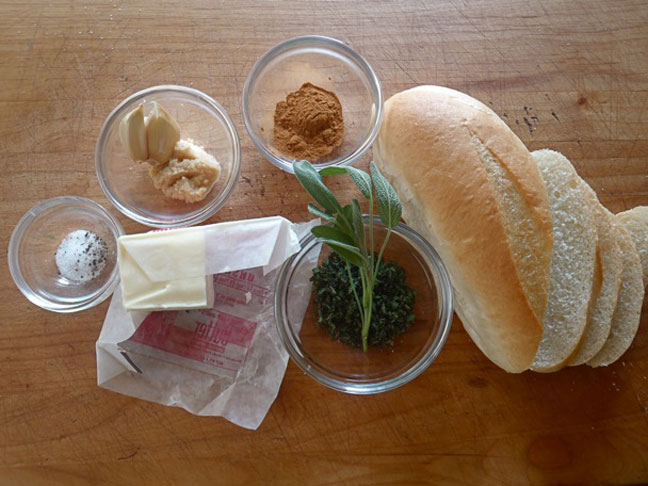 Ingredients:
1 (approximately 7-inch) baguette or dinner roll
4 tablespoons unsalted butter, softened
1/4 teaspoon cinnamon
1 1/2 teaspoons finely chopped fresh sage leaves
Salt and pepper to taste
Preparation:
Serves 4 to 6
Prep Time: 5 minutes
Cooking Time: 1 minute
Turn on the broiler and cover a baking sheet with foil.  
Use a serrated knife to slice your bread on a bias — into about 8 slices — and place them on the foil-covered baking sheet.
In a small bowl, use a small spoon to blend the butter, cinnamon and sage.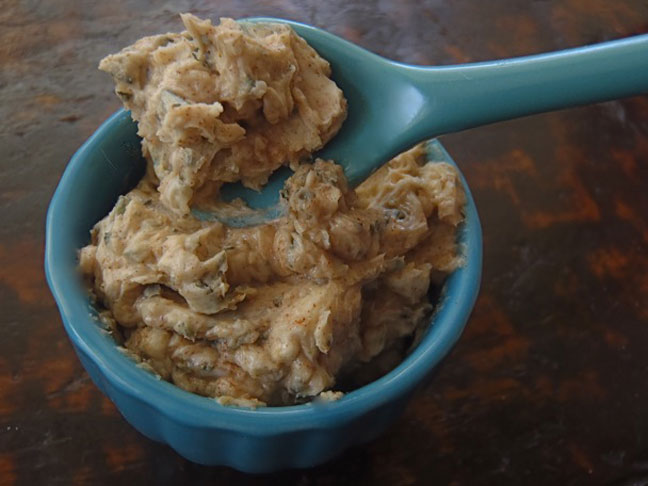 Season to taste with salt and pepper, and then spread evenly over each slice of bread.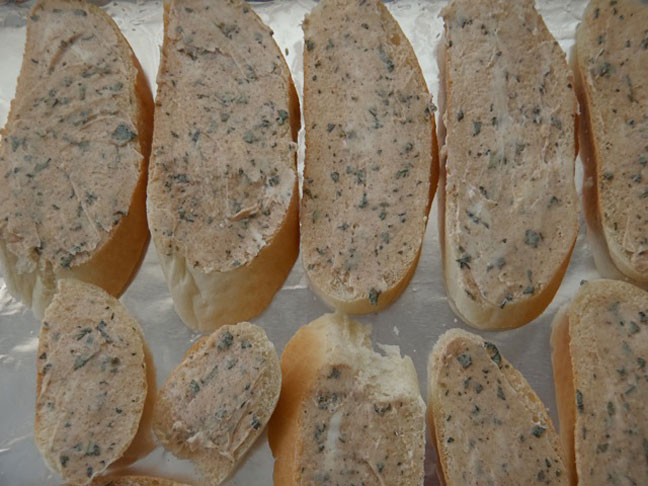 Place under the broiler until the edges of the bread begin to brown, about 1 minute.