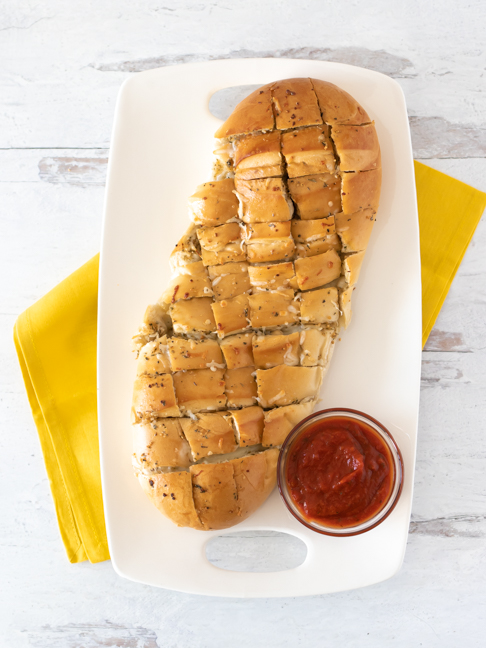 If you've never tried cheesy pull-apart garlic bread, I'm about to blow your mind…and maybe your daily calorie intake. Whether you serve this easy garlic bread as a snack or side dish with a meal, it's guaranteed to go fast. I was tempted to eat a whole loaf by myself. Serve it with a dipping sauce like marinara sauce or as a side with your favorite pasta dish. The way it's pre-cut allows all of the delicious flavors to sink into the bread and makes it easy to pull into bite sized pieces. Every member of the family is sure to love it!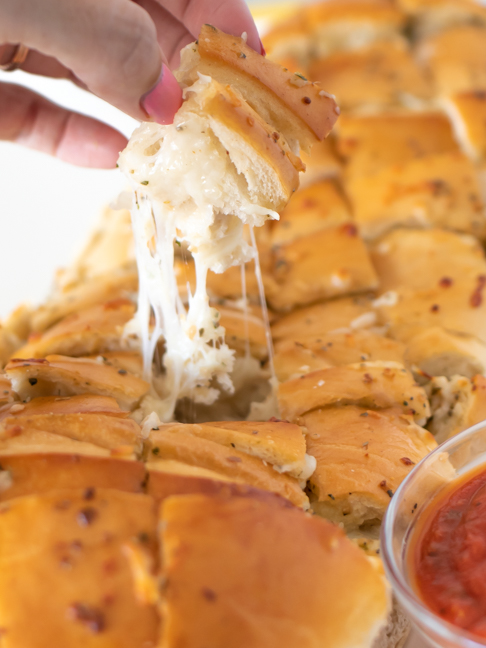 My favorite foods are the ones that limit my preparation work, so I count this garlic bread as a WIN. Simply cut, pour and wrap to seal the Italian seasonings, butter, garlic and cheese inside of the loaf while it bakes. I went for Italian flavors. Although you can customize the types of spices and cheese you use for this easy recipe, I loved how it tasted with Italian seasoning and mozzarella. It was delicious dipped in marinara sauce. Can you imagine adding slices of pepperoni between the bread slices?! That would be take it to the next level There are so many ways to customize this recipe, and I can't imagine a wrong way to do it.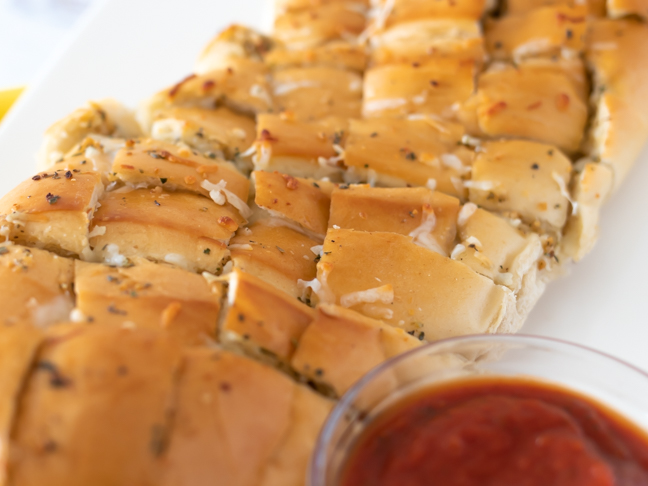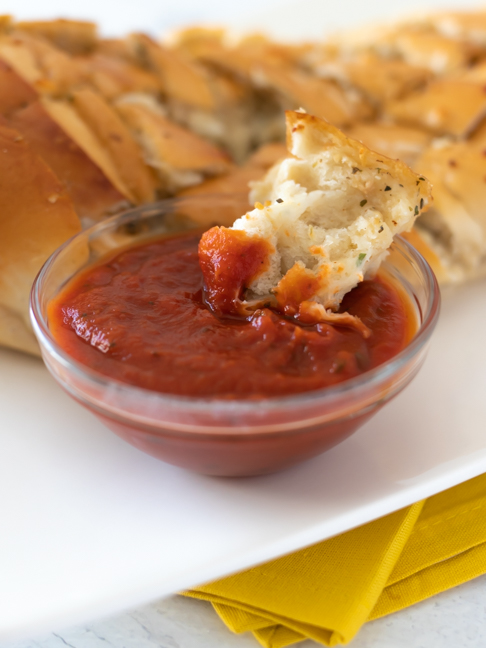 Serve the cheesy pull-apart bread hot from the oven while the cheesy is still freshly melted. Simply grab a square and pull for a tasty snack, appetizer or side dish!
Here's how to make this cheesy pull-apart garlic bread with just FIVE minutes of prep!
More Delicious Bread Recipes: