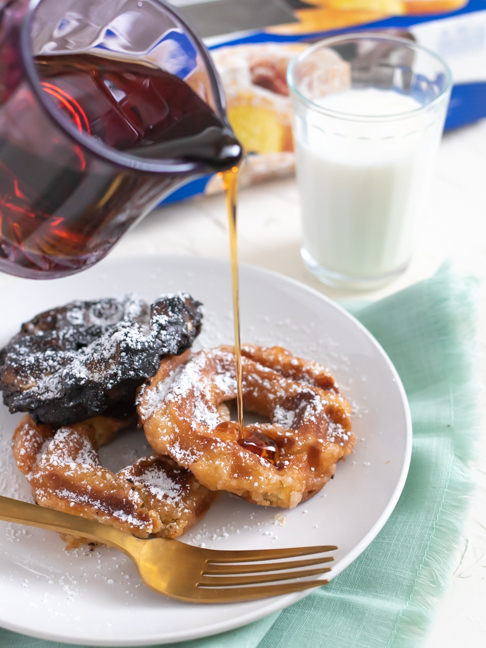 If you thought that donuts couldn't get any better, you clearly have never tried pressing them in a waffle iron. In true American fashion, I wondered what would happen if I pressed my store-bought donuts in my waffle maker one day, and I was definitely not disappointed. These easy waffle donuts are the perfect weekend treat! By pressing the glazed donuts in the waffle maker, the glaze acts as a frying oil and creates a sweet, crisp crust on the donuts. Chocolate donuts will maintain a chocolatey coating but not become quite as crisp on the outside. But hey – you really can't screw up any type of waffle donut? Am I right?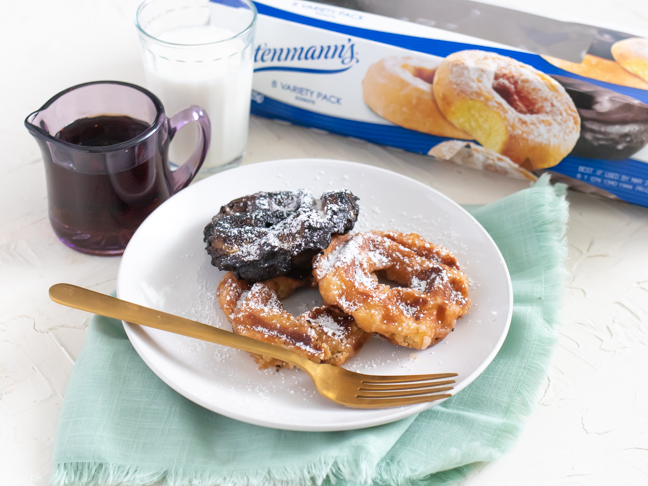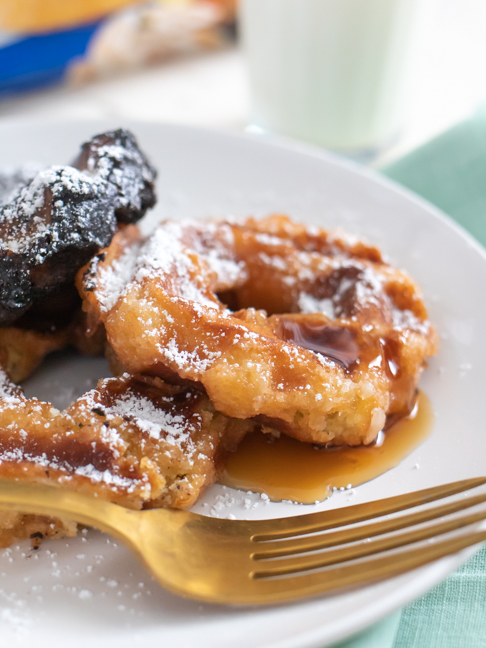 As much as I love making waffles, some mornings you just want to make a "special" breakfast that's a bit easier. These waffle donuts make those weekend mornings so much better. Birthdays? Perfect! Father's Day? Yes. Easter brunch? Do it!
Simply pick up your favorite brand of donuts at the grocery store and get to pressing. I found that cake donuts seem to work better than the traditional fried donuts you'd find at your local donut shop. However, I'm sure they would still be delicious! Once pressed and cooked, add your favorite toppings for sweet waffle donuts that take less than 5 minutes to make.
This easy waffle maker hack is also a great way to give stale waffles new life. If they've been sitting on your counter for one day too long, simply pop them in the waffle iron for a crisp breakfast snack. For best results, enjoy the waffle donuts immediately once cooked. The longer they sit out, the more likely they may become soggy.
Here's how to quickly and easily make your own waffle donuts!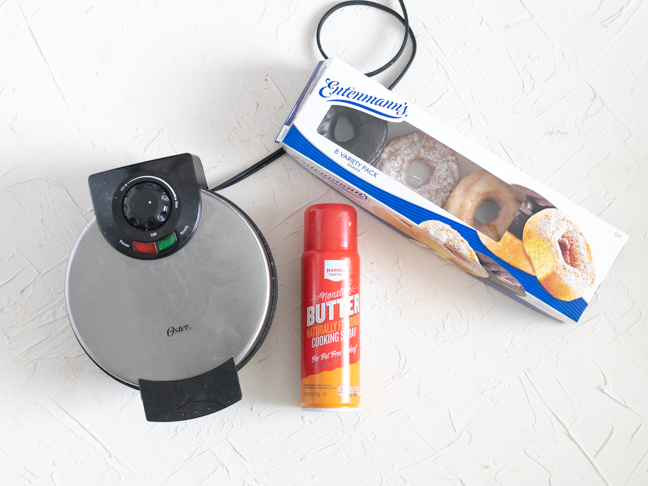 More Easy Breakfast Ideas: