Just dip, dip! Your holiday entertaining just go sot much easier with this easy way to make slow cooker chocolate fondue. Beyond cobblers, fudge, or cheesecake, chocolate fondue is the ultimate slow cooker dessert. Whether you're serving kids, adults or both, it's the perfect way to satisfy everyone's sweet tooth. Provide a variety of snacks to dip in the chocolate, such as fresh fruit, dried fruit, cookies, rice krispie treats, marshmallows, crackers and more. It only takes a few minutes to make an eye catching dessert platter for your next party.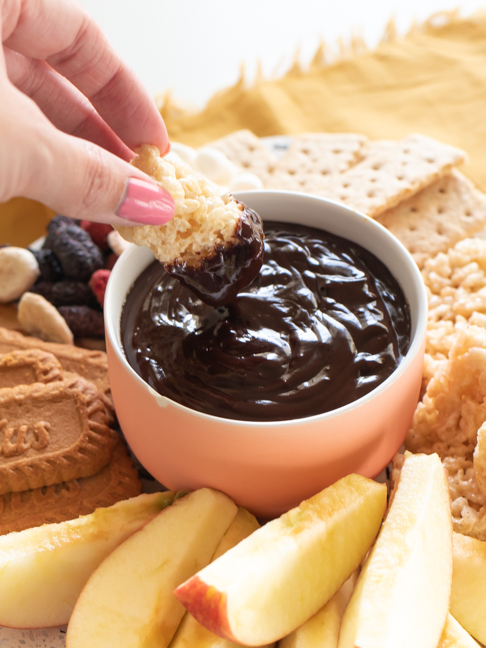 In this recipe, I use semi-sweet chocolate in combination with light corn syrup and heavy cream. You can use other types of chocolate, but my goal was to decrease the overall sweetness. The corn syrup creates a beautifully glossy finish, and the cream helps turn the chocolate into a silky, ganache-like consistency.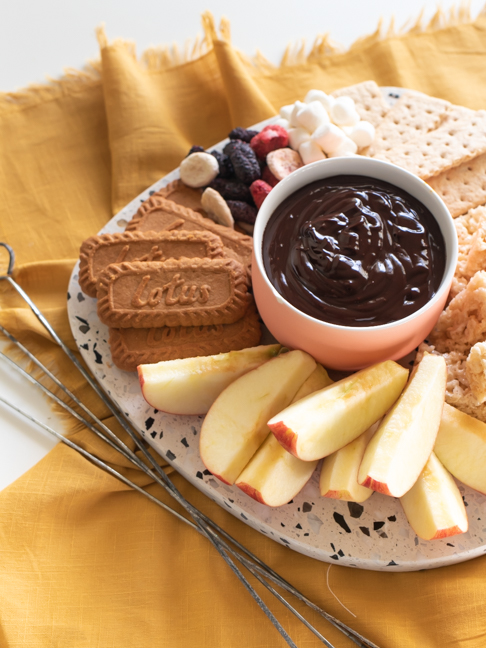 Here's how to make your own slow cooker chocolate fondue with just a few ingredients!