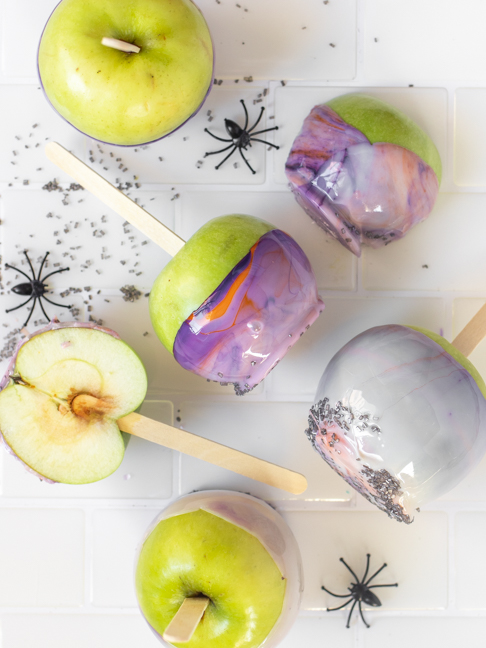 Is there anything more satisfying than an apple dessert in the fall? Some people love pumpkin but I'm more of an apple kind of girl, so these marbled candy apples are a real treat for me! And since these marbled candy apples are customizable with difference colors, flavors and sprinkles, your kids will have a blast helping you pick out the designs for each batch. Hard candy coating is so easy to make, and you simply swirl together a few colors to give the apples a marbled appearance.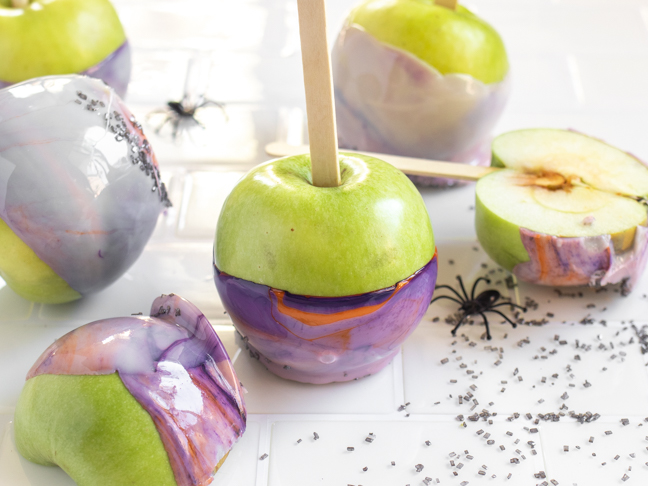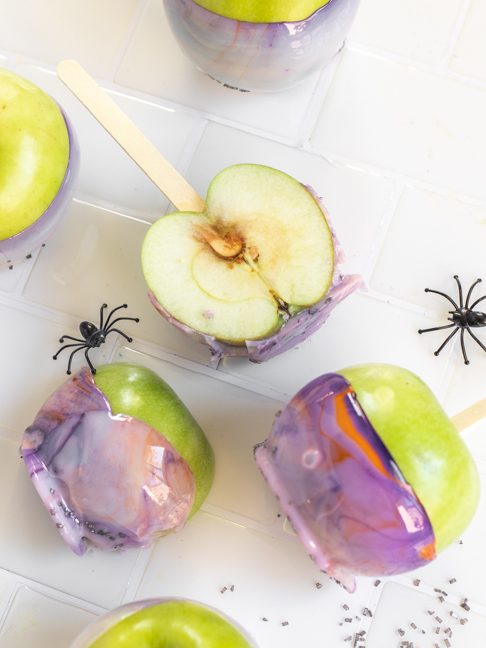 There are a few tips for making these caramel apples. First, you need to use a candy thermometer to constantly take the temperature of the sugar mixture and ensure you remove it from heat at the right time. Because sugar can burn easily (especially as the temperature gets higher), keep the flame or heat at medium and watch it carefully as it approaches 300 degrees. So if you have smaller kids, you may want to discourage them from helping out with this step of the process. Also, in order to get more vibrant candy colors, make sure you dye the candy WHITE first. You can find white icing in any craft store or online!
Here's how to make your own DIY marbled candy apples!