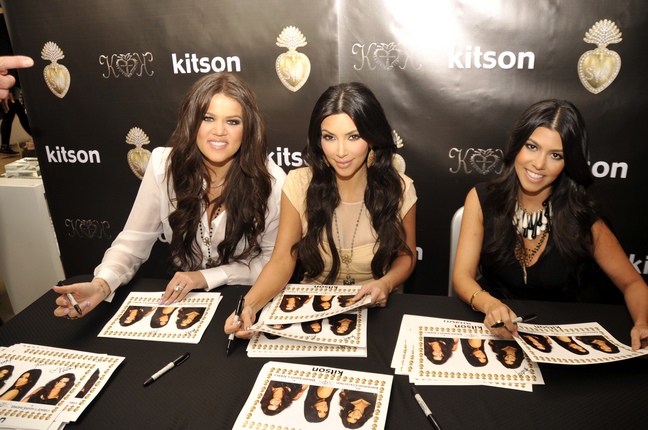 Khloé Kardashian opens up about trying to conceive.
Khloé and her husband, Lamar Odom, celebrated their first wedding anniversary this week with Lamar surprising Khloé by renewing their wedding vows at the same spot where they were married. The newlyweds have been very open about their desire to have kids together, even revealing that they have names picked out. Khloé shared: "I thought I'd be pregnant by now, we've been working at it all year."  They started using a fertility monitor and even though she isn't pregnant yet, they aren't letting it get them down: "Getting pregnant is much harder than we thought — but practicing making babies is amazing!"
Lamar, father of Destiny and Lamar Jr. from a previous relationship, said that the family member who is most excited for them to have a baby is Khloé's sister, Kourtney. "The pressure's on from Kourtney, actually, she wants Mason to have cousins that are really close in age to him."
I wonder if these two would document their lives as new parents in a reality show? I can see it happening!  There were rumors that they were being taped during their first year of marriage for a reality show, but nothing more has been said about it so I assume the rumors were false.