It's not uncommon for women to feel like the first few days postpartum are "the worst days of their lives" – even if there's so much shame surrounding that feeling that few can admit it to those beyond their immediate circle. Thankfully a growing number of brands have launched products to help support women in these emotion-fueled weeks including FridaMom (their Labor and Delivery + Postpartum Recovery Kit is a bestseller and they recently launched a breast care line). Mama Mio has a Fourth Trimester line of beauty products, while UpSpring makes science-based birth and recovery products, and Mother Figure has incontinence leggings.
A major reason so many women have trouble in the first few weeks following delivery is a lack of education and awareness, which makes them unprepared. This can easily be mitigated!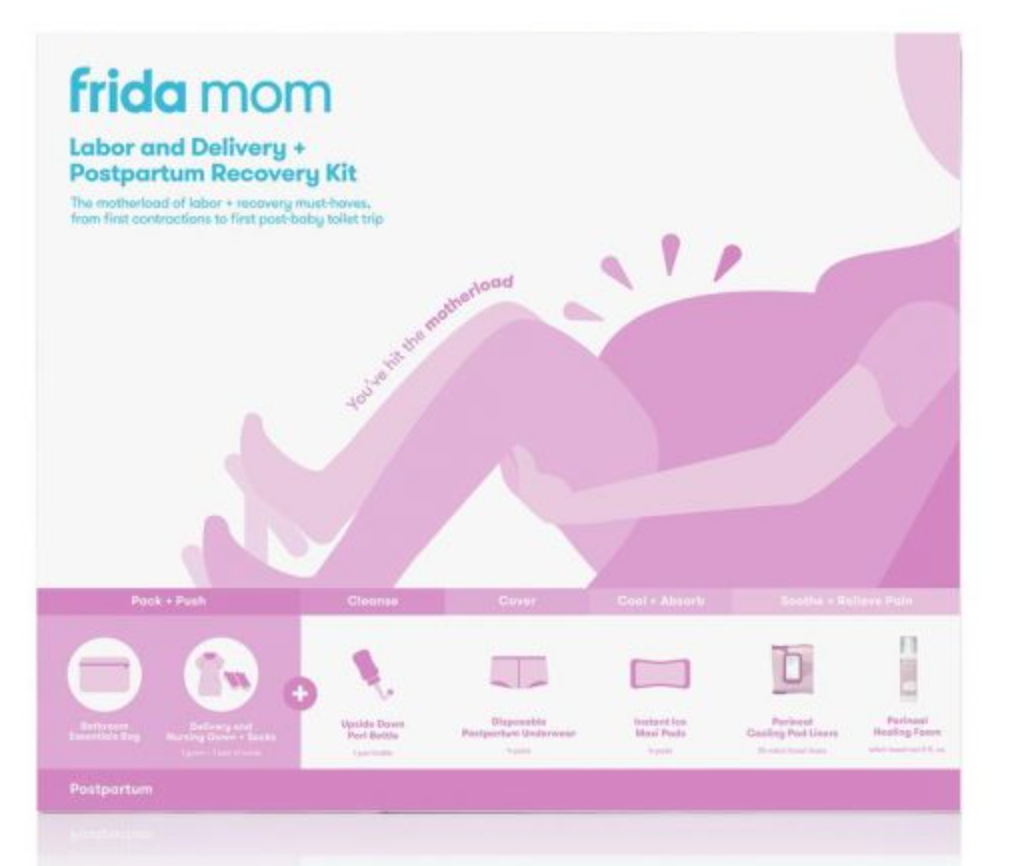 "After the birth of my first child, symptoms that I found alarming, like sweating and bleeding, I later found out were not only normal but entirely predictable," says Tovah Haim, the founder of Bodily. "With the internet at our fingertips and a seemingly oversupply of information, I was shocked that the common experience for people in the recovery from birth and pregnancy—something literally as old as humanity itself—could leave anyone unprepared. That's what led me to found Bodily, an educational content and product company aimed to help people navigate the underserved and taboo areas of women's health with ease and confidence. We started out with birth recovery, pregnancy recovery, and breastfeeding and are taking things from there. When it comes to our bodies, we deserve better."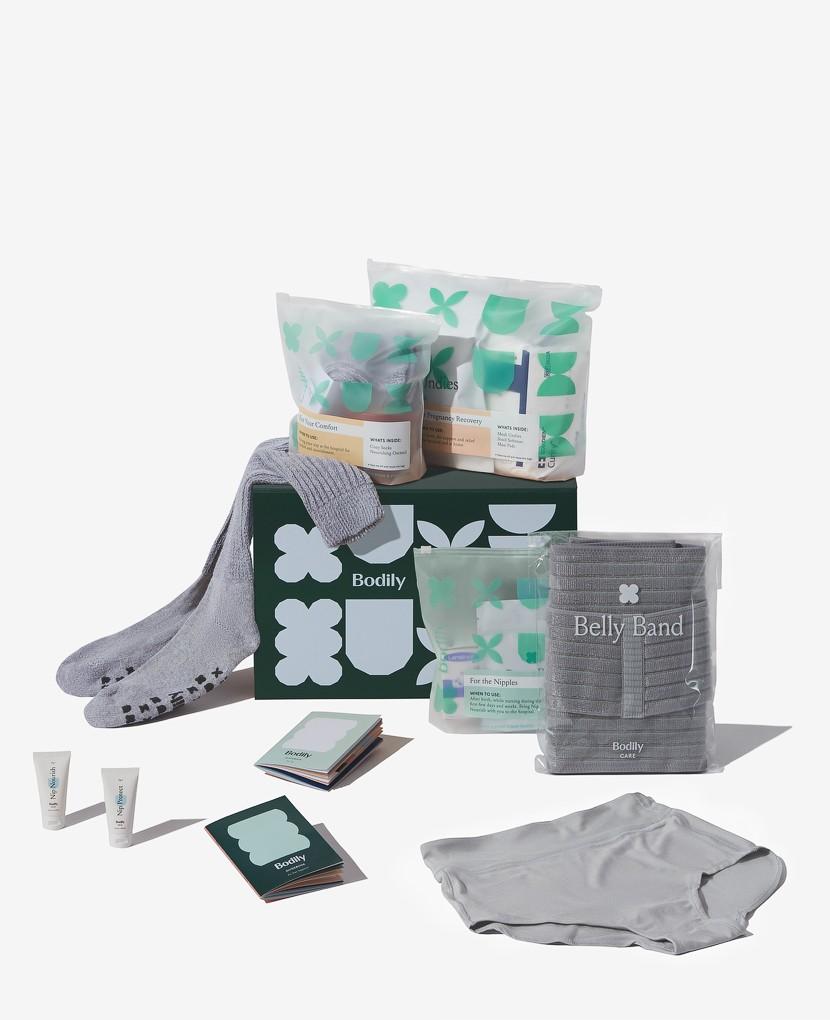 What every first time mom should know about postpartum recovery.
"Postpartum doesn't have to be a grueling experience," says Haim. "It can feel nurturing and supportive if you know what to expect, mobilize your support system to help you, and are prepared with the products you need."
Know what to expect.
"During pregnancy, many people will download apps to track their bodily changes and their baby's changes on a weekly basis," says Haim. "Your body is going through incredible changes during this time, and you feel it. Recovery from pregnancy and birth is no different, and reading about it ahead of time is critical to ensure that you aren't blindsided by the sometimes dramatic changes. (We offer a wealth of resources here). Knowing the signs of when things are normal and when you should call your healthcare professional is incredibly helpful both for safety and for sanity."
Mobilize your support system.
"You wouldn't recover from back surgery without someone to support you, and postpartum should be no different," says Haim. "Providing them with the information that they need enables them to be truly helpful. There are online resources to help with this, and we offer pocket-size guidebooks (included in our recovery kits)—one is written for you, one for your supporter. They can find information, tips, and even checklists to take the guesswork out of being there for you."
Be prepared with the products you need.
"Having everything on hand ahead of time is a game changer," says Haim. "Running to the store when you have a new baby is the last thing you want to do, and when you are in postpartum typically when you need something, you needed it 10 minutes ago, so waiting doesn't feel good at all. These are the 'avoidable crises' common in the current postpartum experience. Avoid them by simply being prepared. Beyond that, now you can also have products that feel good, which can transform the experience from feeling like something that you 'get through' to something that feels nurturing to you and your body."
More About Postpartum Health: