I can't overhype FridaMom's Labor and Delivery + Postpartum Recovery Kit because it's that good. There's nothing that comes close to it. I tell all my pregnant friends to not only buy it, but to buy extras of everything including (except for the gown and socks). Every woman deserves this kit! I hope one day it's provided in hospitals. Included in the kit is a pack of 8 Boyshort Disposable Postpartum Underwear. These were hands down my favorite because they were stretchy yet supportive and I never leaked through them even though they were thin. Perhaps most importantly they were very breathable, so even when I was bleeding buckets and having night sweats I didn't feel totally disgusting. Plus they can comfortably fit the enormous pads most women wear to catch lochia (the vaginal discharge you have after a vaginal delivery).
I think the Recovery Kit's underwear and the including pads, wipes, and foam were key to my speedy recovery (I had an episiotomy and my son was born with a vacuum, but after two weeks I felt – literally – 100% back to normal and was back to my daily HIIT classes). I stayed in FridaMom's disposable underwear for two weeks (I went through a few a day at first and by the last few days I just needed one a day). Many women will opt to transition from disposable underwear to re-useable postpartum underwear after the heavy bleeding of the first few days has ceased.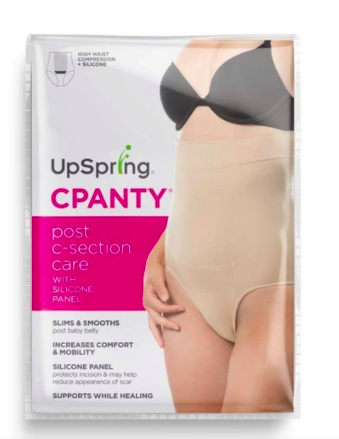 I didn't have a C-section, so I never used UpSpring Baby's C-Panty C-Section Recovery Underwear, but I had it on hand just in case as I heard wonderful things. Bodily is another brand that makes great items to help you through your pregnancy and postpartum journey. After I gave birth I couldn't imagine wearing anything that wasn't disposable, but if you're looking for underwear you can wear well after your recovery has wrapped, checkout Bodily' The All-In Panty. They're high-waisted so helpful for C-section recovery, but also flattering enough to wear for months (or more…) after you've given birth (pictured below).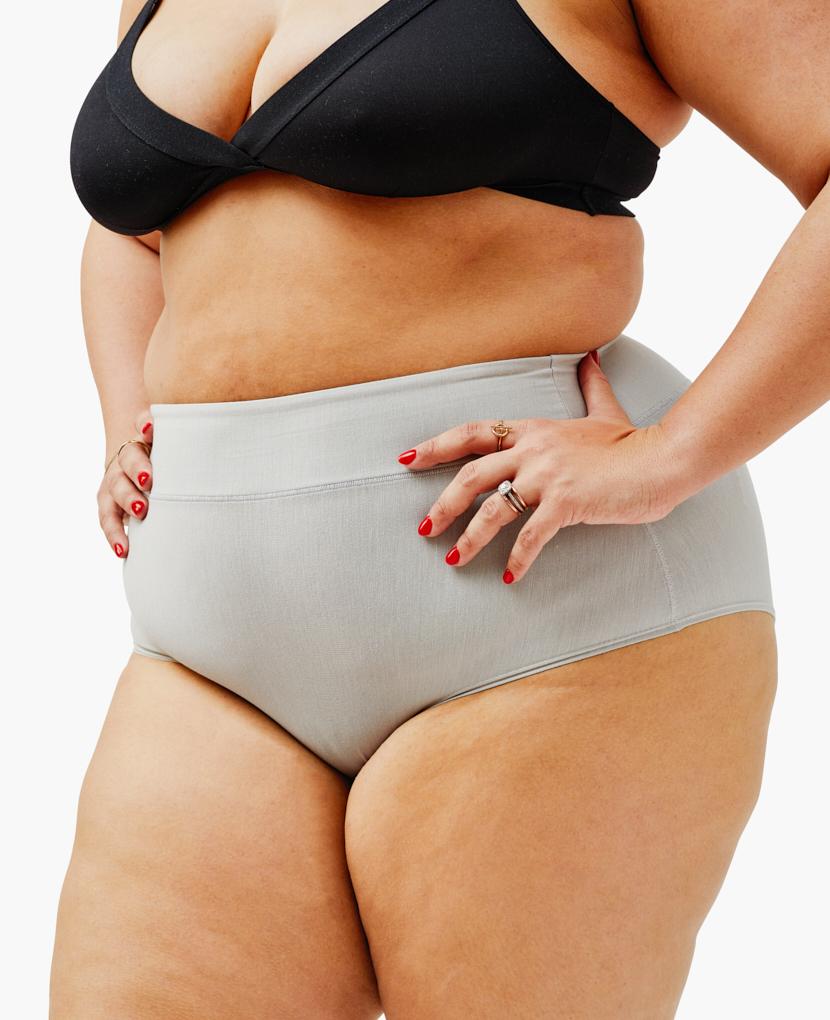 If you're looking for a more affordable disposable option, Always makes incontinence underwear as well and they're considered by many to be the best drugstore option.
More Postpartum Recovery: