Vitamin C serums are fantastic during and after pregnancy, especially if you're prone to dark spots/skin discolorations. It's one of the few potent ingredients that experts say is safe when you're pregnant and/or breastfeeding. When I interviewed Lo Bosworth a few months ago she singled out one from Ole Henriksen and I've been obsessed with it ever since (literally, I've already gone through two bottles). If you're looking for a more affordable option goPure Beauty's Vitamin C Serum is slightly less concentrated, but also clinically-backed.
I spoke with Stephanie Klasse, skincare expert for goPure Beauty, to find out more about the specific benefits of vitamin c skincare products, important things to look for when it comes to packaging, key complementary ingredients, and how fast you can expect to see results.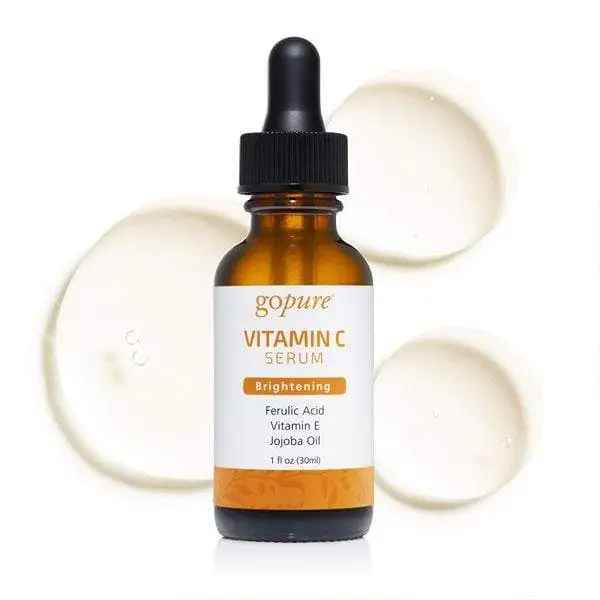 Momtastic: What are the benefits of vitamin C in skincare during pregnancy and postpartum?
Stephanie Klasse: Vitamin C offers a wide range of benefits and it is safe to use during pregnancy, which is a major plus. An increase in pigmentation and skin discoloration is so common during pregnancy, which makes it an ideal ingredient because it is very effective at improving the appearance of dark spots and hyperpigmentation that can flare up even more during pregnancy, and it helps brighten the overall skin tone. It helps protect the skin from oxidative stress that can trigger skin discoloration as well.
Momtastic: What are things people should look for to make sure they're getting an effective vitamin C product?
Stephanie Klasse: There are multiple forms of Vitamin C. L-Ascorbic Acid is potent and can come in a range of percentages.  Sodium Ascorbyl Phosphate is great with all skin types and can be less irritating and is very stable.
Vitamin C needs proper packaging to protect the product integrity. Make sure your product is in a dark amber or opaque bottle, or an airless pump. Also, look for other ingredients like vitamin E and ferulic acid, that help stabilize the vitamin C even more and help prevent irritation to get a well rounded product. Soothing botanicals, humectants, and other botanical forms of vitamin C in your product, like kakadu plum, are a great bonus.
Momtastic: Are there product types you recommend that are best? For example, serum vs. cleanser?
Stephanie Klasse: You can look for Vitamin C in multiple forms and it's best to find a product that works well with your skin. Reach for products that work with your skin type and targets your specific concerns.
Even the simplest skin care routines can't go wrong with a good, concentrated serum. If you're specifically looking to improve the appearance of hyperpigmentation and discoloration, a concentrated serum is your best choice. It can help you get all of the benefits of the ingredient with just a few drops.
Because vitamin C is a powerful antioxidant and helps improve the look of numerous skin concerns, it is beneficial in cleansers, serums, masques and moisturizers. It can still be effective in lower concentrations and can help boost the effectiveness of your other skin care products and their ingredients.
Prioritize using your vitamin C during the day as UV exposure can exacerbate discoloration and other skin concerns.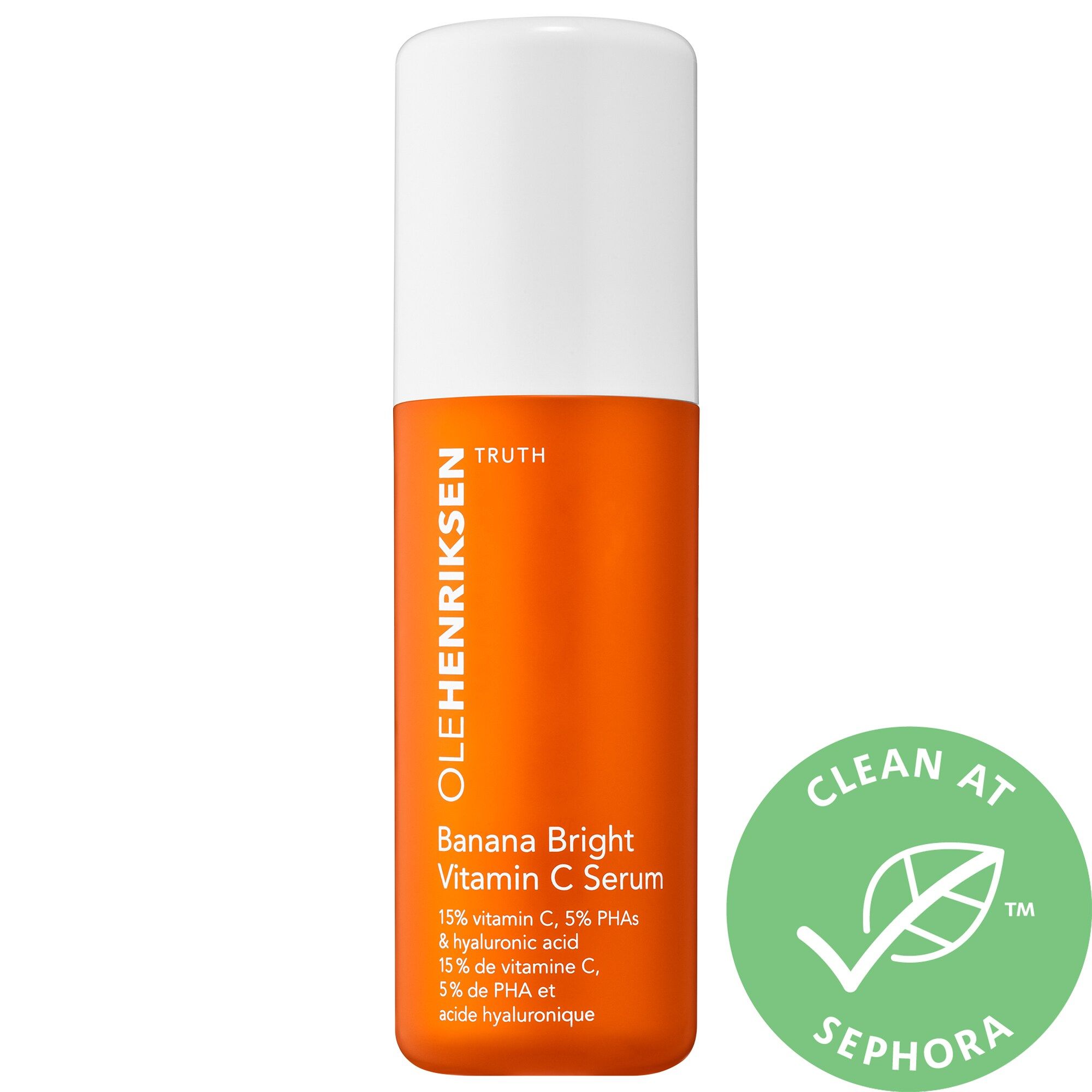 Momtastic: How long till someone can typically expect to see results with a vitamin C product?
Stephanie Klasse: You can start seeing the brightening effects of using vitamin C in just a few weeks. It can take a couple of months to start seeing an improvement in hyperpigmentation and discoloration. Consistency is so important, luckily you can use your products in the AM and PM.
Momtastic: Any precautions like staying out of the sun when using vitamin C products?
Stephanie Klasse: Vitamin C is a powerful antioxidant and it helps protect our skin from the harmful damage UV exposure causes. It pairs well with your SPF during the day. Try not to use your serum and your retinol at the same time and avoid using potent vitamin C after a deeper exfoliation with AHAs. It's always important to pay attention to how your skin is responding to your skin care products and adjust as necessary.
More Skin Care Tips: