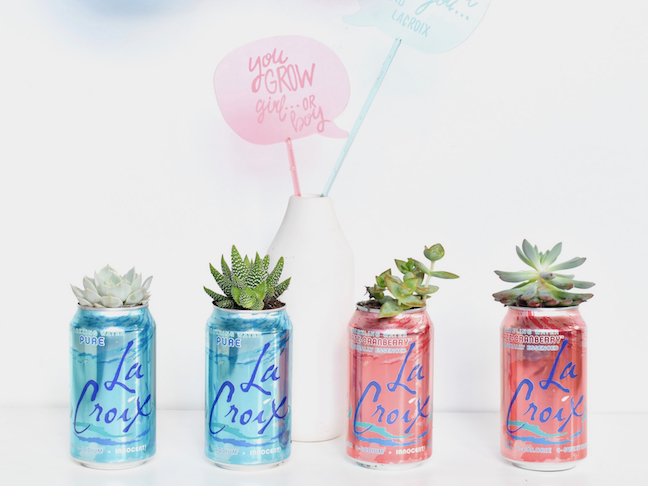 If you're hosting a baby shower in the near future, I have the best DIY baby shower favor for you. If you're LaCroix-obsessed like me, then you're really going to love it. And you'll have an excuse to add a couple 8-packs to your cart next time you go to the store. First, shower the mother-to-be with love and gifts, and then send her friends off with a "baby" of their own. A DIY planted baby succulent. It's not planted in just any ordinary planter, it's planted with love in a recycled LaCroix can.
There are several obvious perks to this DIY project. One, you get to drink LaCroix because the cans need to be empty to plant the baby succulents. Sip, sip, yay to that! Two, you are recycling the cans, so helping the earth. Three, these make the cutest, most colorful planters ever! If the mother-to-be is having a girl, you can do use all pink cans, and vice versa if she's having a boy. If it's a surprise, and no one knows if it's going to be girl or boy, then this favor is still perfect.
Let's get this LaCroix and succulent party started.
DIY LaCroix & Succulent Baby Shower Favors
Materials: 
LaCroix, pink and blue cans (Pure and Razz-Cranberry flavors)
Succulent garden soil
Can opener
Spoon
Succulents, 3.25 inch
drill, or nail with a hammer
Directions: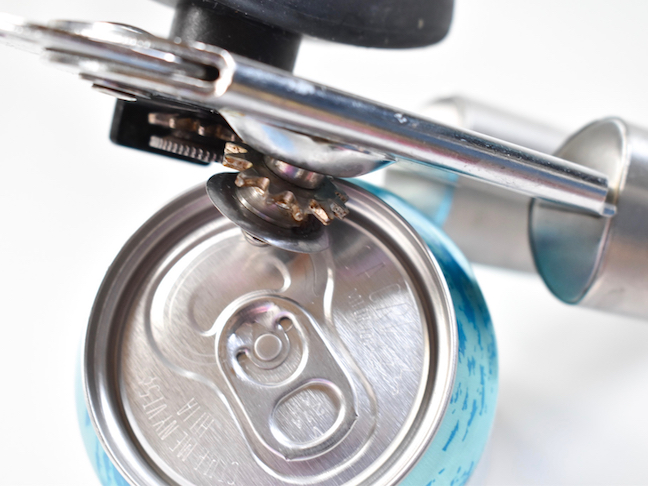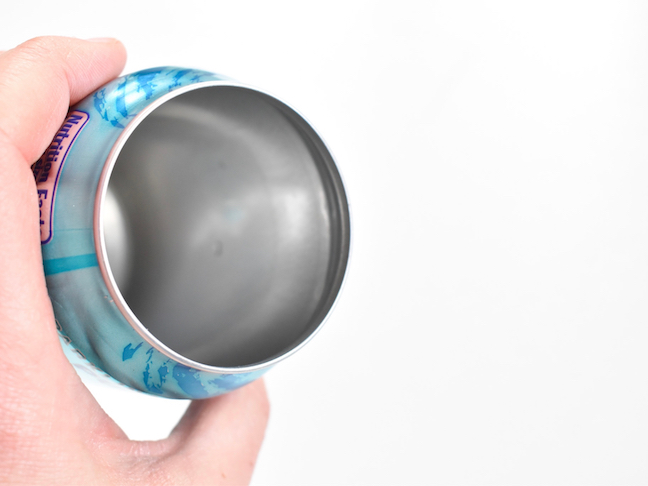 Step 1: Drink the sparkling LaCroix water. Next, use the can opener to remove the entire top of the can. I found it easier to use the can opener when the LaCroix is still full with water, and once the top is removed, pour the water in a glass to enjoy while you work!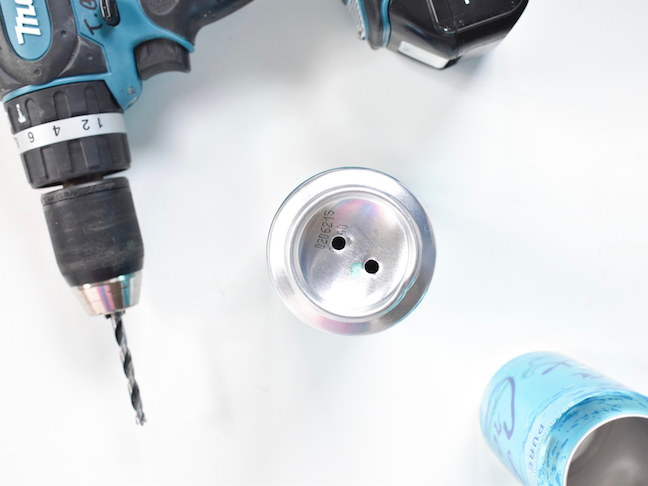 Step 2: Drill one to two holes in the bottom of the can. If you don't have access to a drill, or prefer not to use one, just hammer a nail into the bottom of the can to create the holes.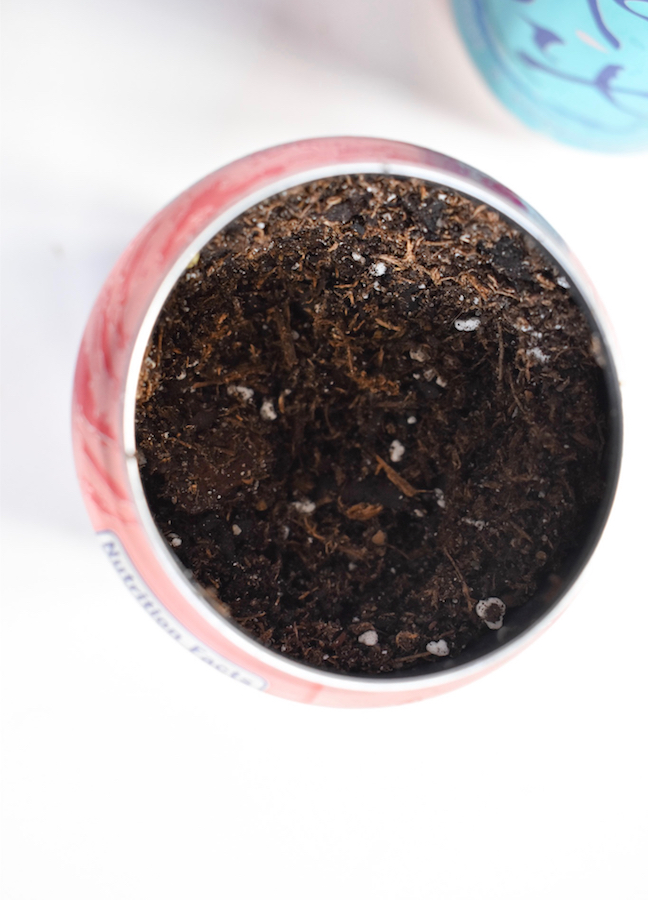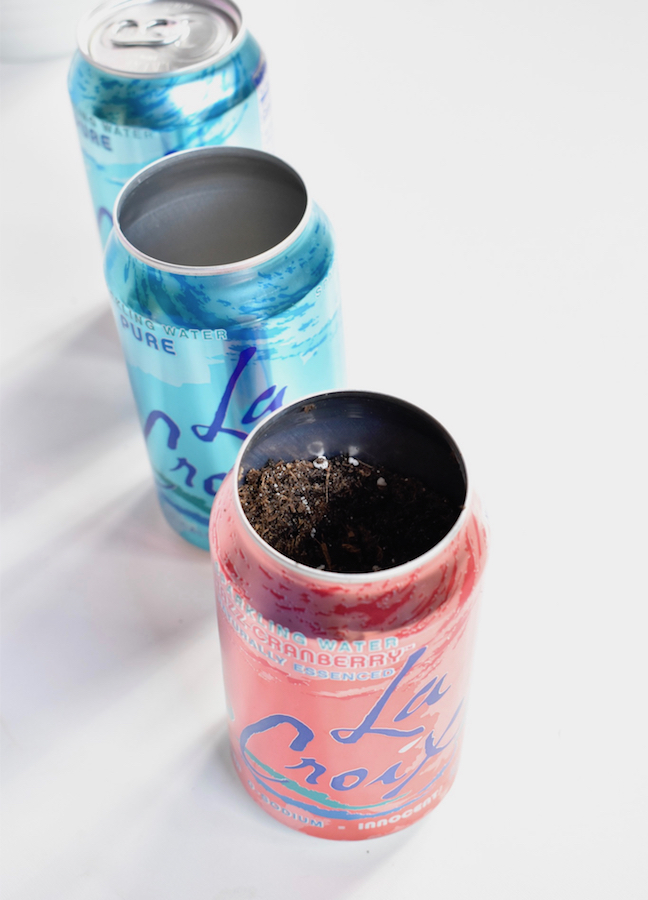 Step 3: Fill the can with dirt, almost to the top.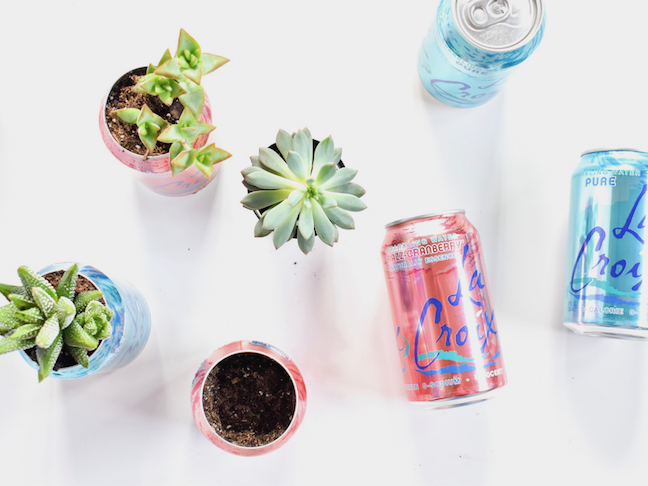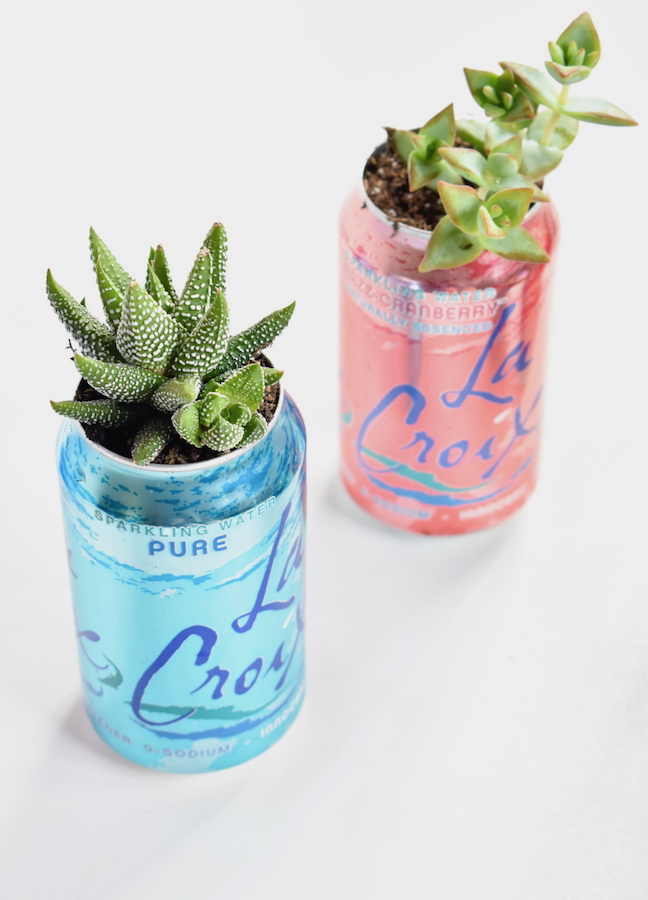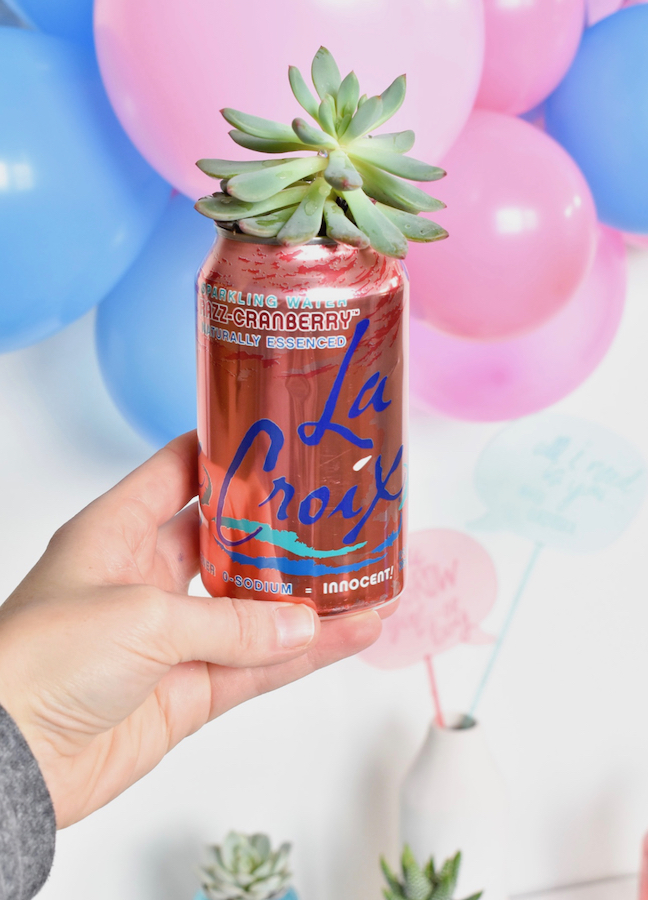 Step 4: Insert the succulent in the can. The tiny succulents fit like a glove. If you need to add more soil around the succulent to secure it, you can do so. Water the succulent, and watch that baby grow.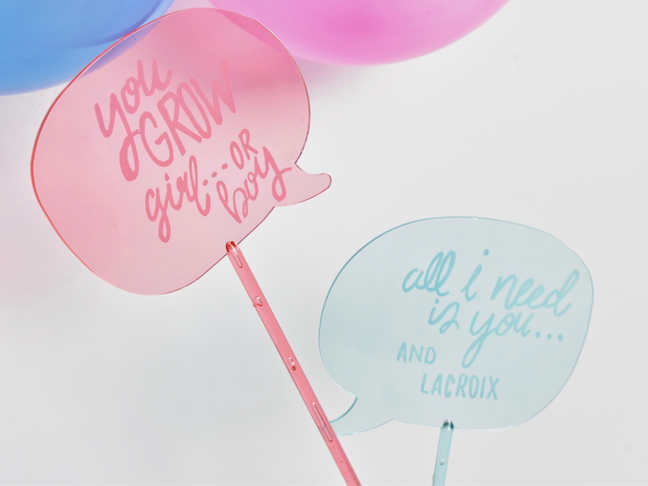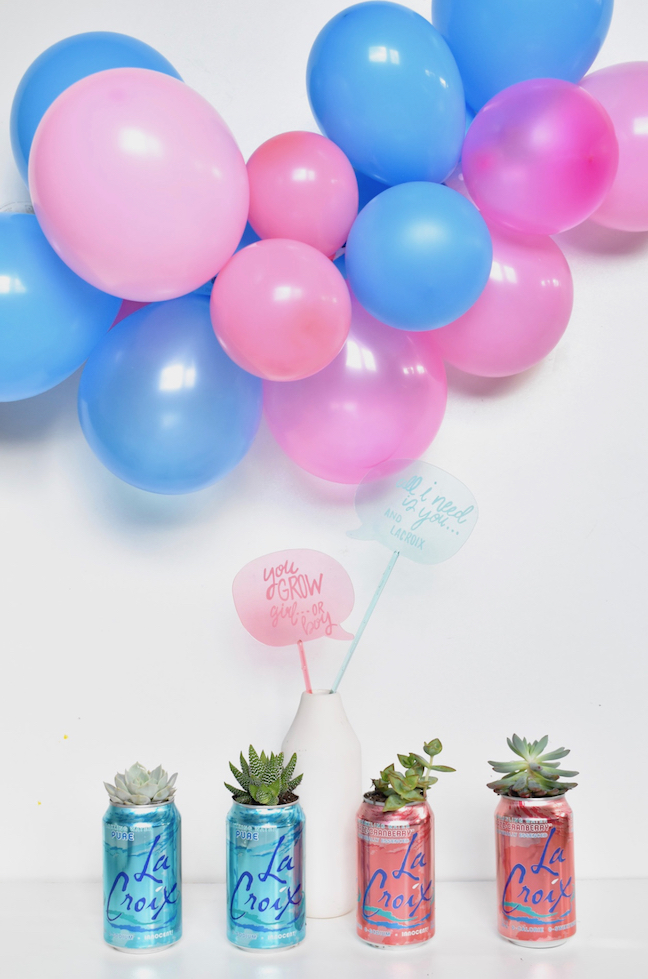 Step 5: If you're hosting a baby shower, line up the LaCroix and succulent favors, and make signs so guests know they can take one home. These signs say, "All I need is you…and LaCroix," and, "You grow girl, or boy." You can create a sign to say thank you to guests, and come up with funny puns! Or, you can make these for centerpieces. No matter how you display them, the mama to be and her friends will go goo goo ga ga over them!
More Baby Shower Ideas: