Check out this mess-free technique for creating simple and spectacular "abstract" pieces.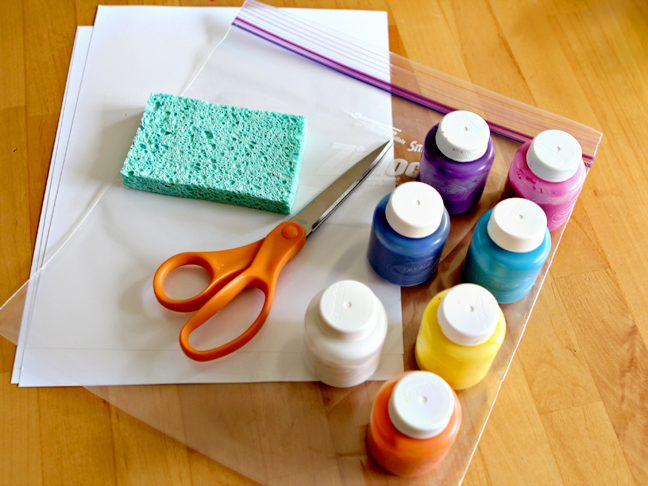 For this one you'll need to gather up a plastic bag, a dish sponge, a pair of scissors, some paper and your favorite paints.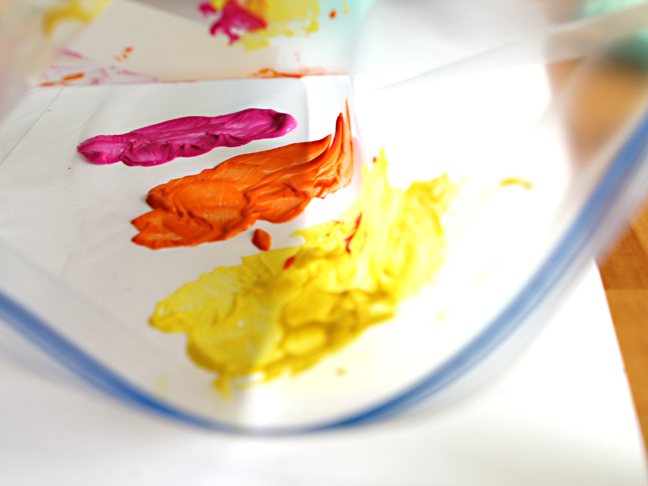 Open the bag and layer in two or three paint colors using your fingers, a paintbrush, a q-tip or whatever else you have on hand.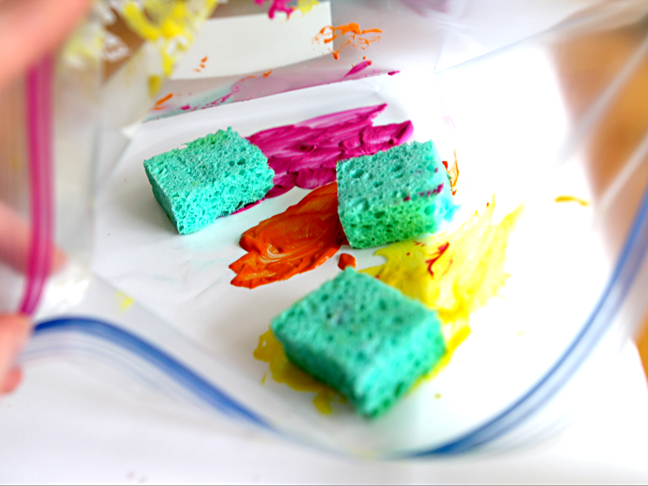 Dampen the sponge and cut it into a few small squares.  Lay the sponge pieces into the paint and insert a sheet of paper before sealing the bag (we used card stock but regular paper will work too).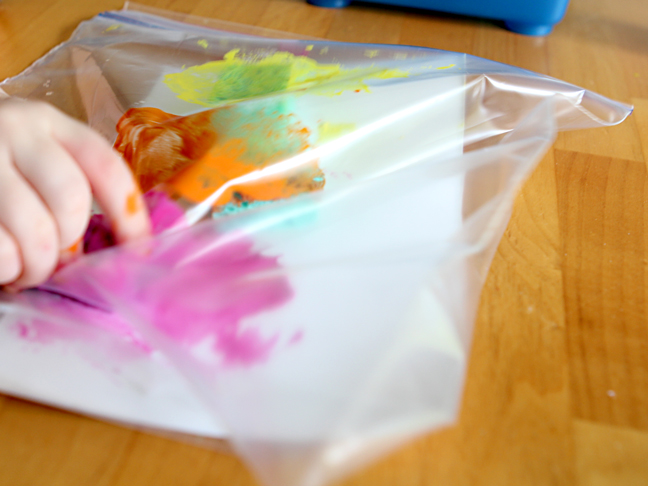 Once the bag is shut, let your kiddo go to town squishing, squeezing and pounding.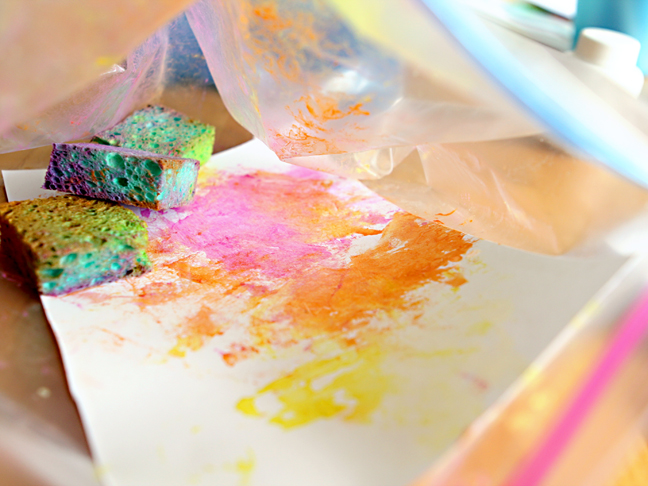 Open up your bag and reveal your masterpiece.  The moist sponges thin out the paint just enough to create a really cool effect.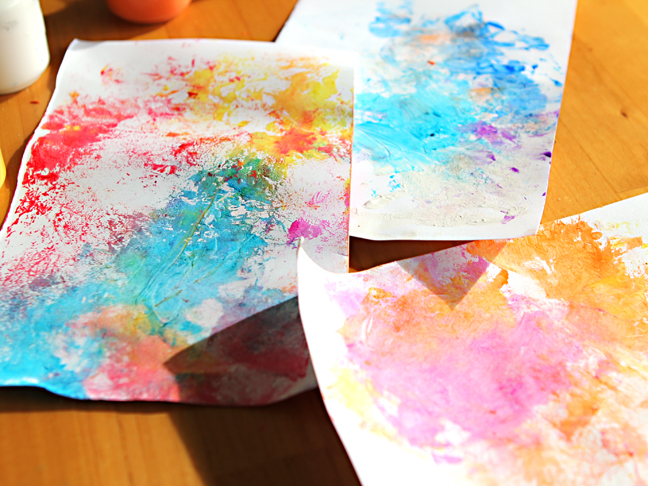 Use more bags and more colors for variation.  When you're through simply fold the bags away and store for next time.  You won't even have to wash hands before moving on to your next activity!