One of the questions I get asked very often is "how do I stay sane especially as nap time gets shorter and shorter?" The answer without a doubt is to break up the day with mommy and me classes. They're not only a great way to make mom friends, they're an amazing way to have "me time." Unlike going to a park where you have to watch your child like a hawk, at the below classes you can, for the most part, lay back and socialize with your cellphone, the other moms/caretakers or do whatever else you please as the experts take over and entertain (and exhaust…) your children.
Whether you're looking for a music class or an immersive sensory experience, here's a look at the best mommy and me classes in New York City.
Marked By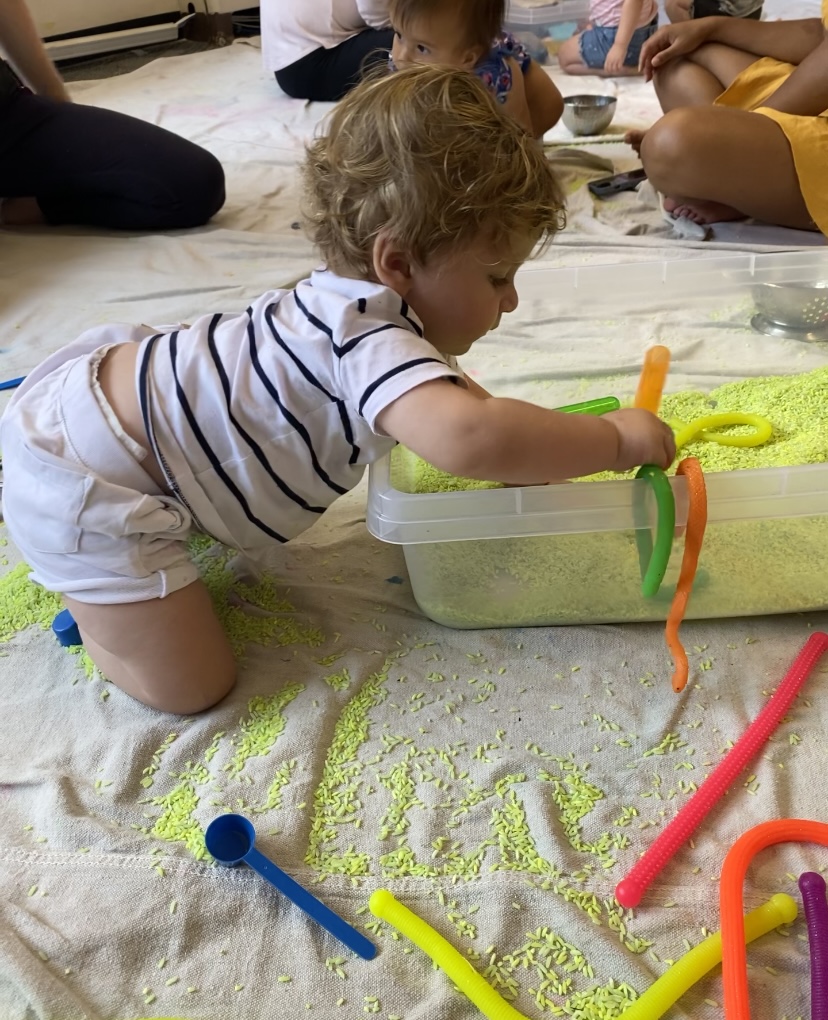 Marked By is AMAZING! The class starts with painting – my son made a gigantic mess and covered his entire precious white Ralph Lauren outfit, but all came off super easily in the wash afterwards – so no stress! If you're looking to avoid the mess – that's fine too there are plenty of "dry" sensory experiences offered. Next, the instructors bring out all kinds of sensory bins and come around to interact with the children. The whole time fun pop music is playing in the background. Every class different colors and materials are used so it never gets boring.
Ramblin' Dan's Freewheelin' Band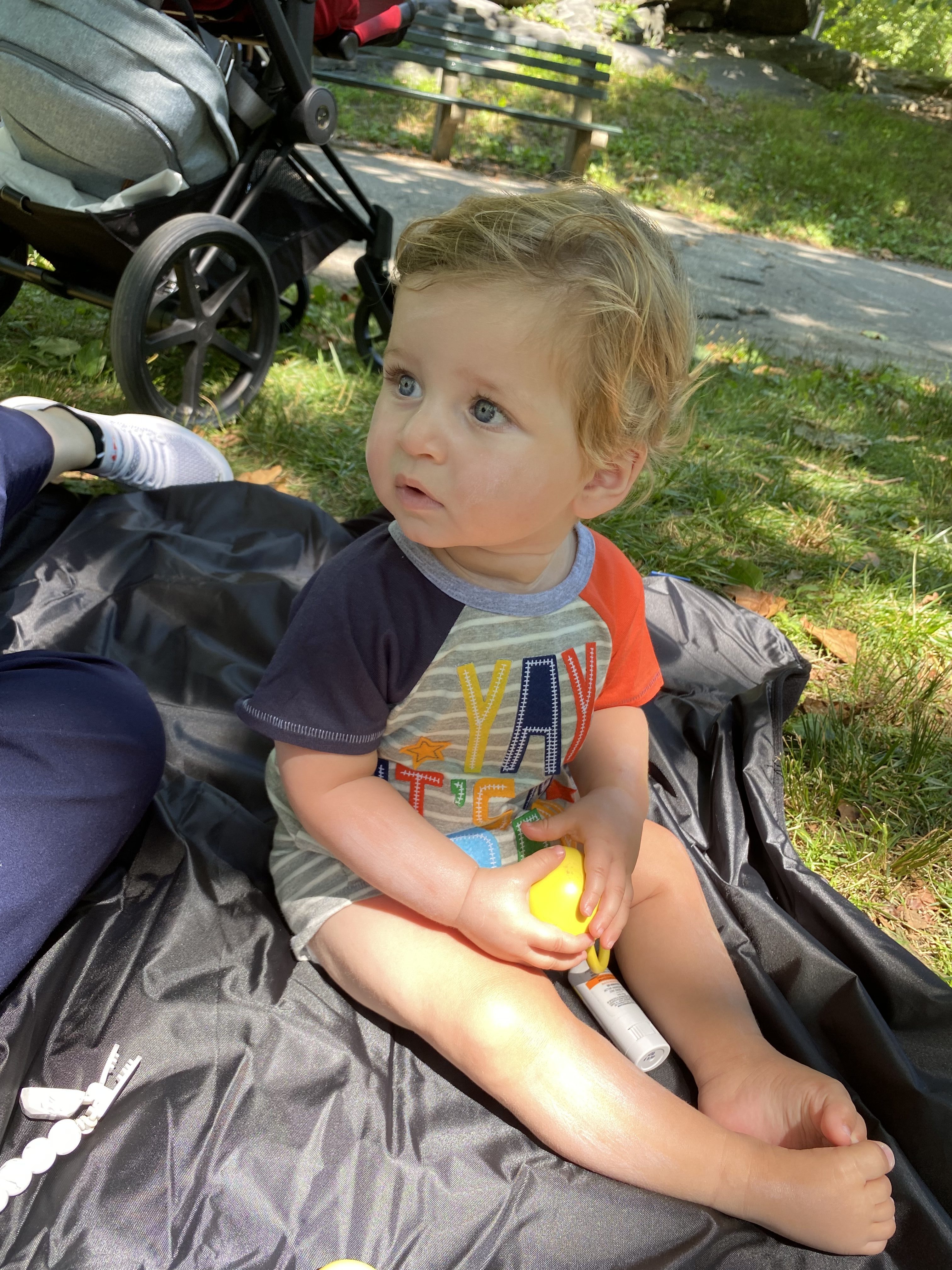 Ramblin' Dan's Freewheelin' Band was the most engaging music class I've ever been to (and I've been to many…). Dan comes up with unique takes on classic songs as well as totally original ones. He learns everyone's names, involves props and is incredibly engaging the whole time. If I was looking to hire someone for a kids party, I can't think of anyone better.
Union Square Play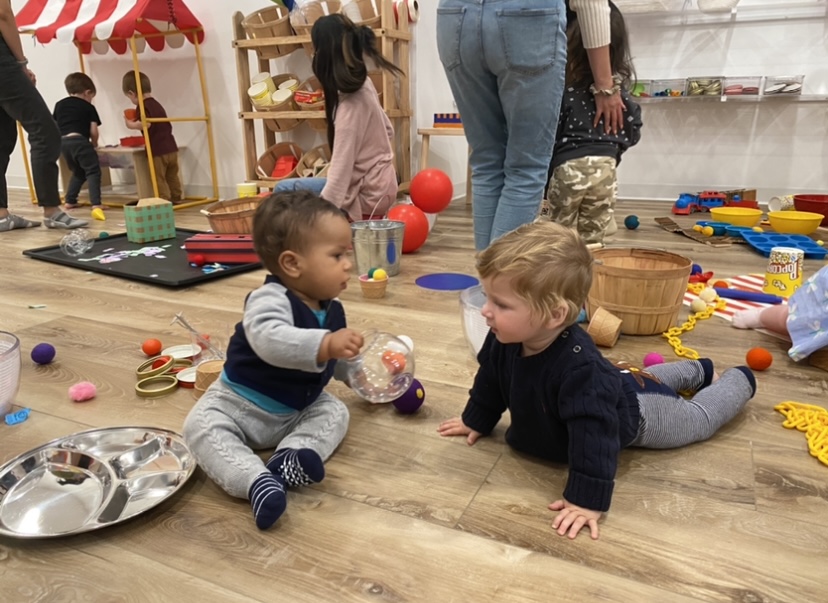 Union Square Play is amazing for open play. They have a few locations and some of the most engaging instructors. Classes begin with a welcome song and end with snack and story time and the open play space is constantly changing so your little ones can discover new and exciting things. They have sensory options as well both wet and dry.
Andy and Suzanne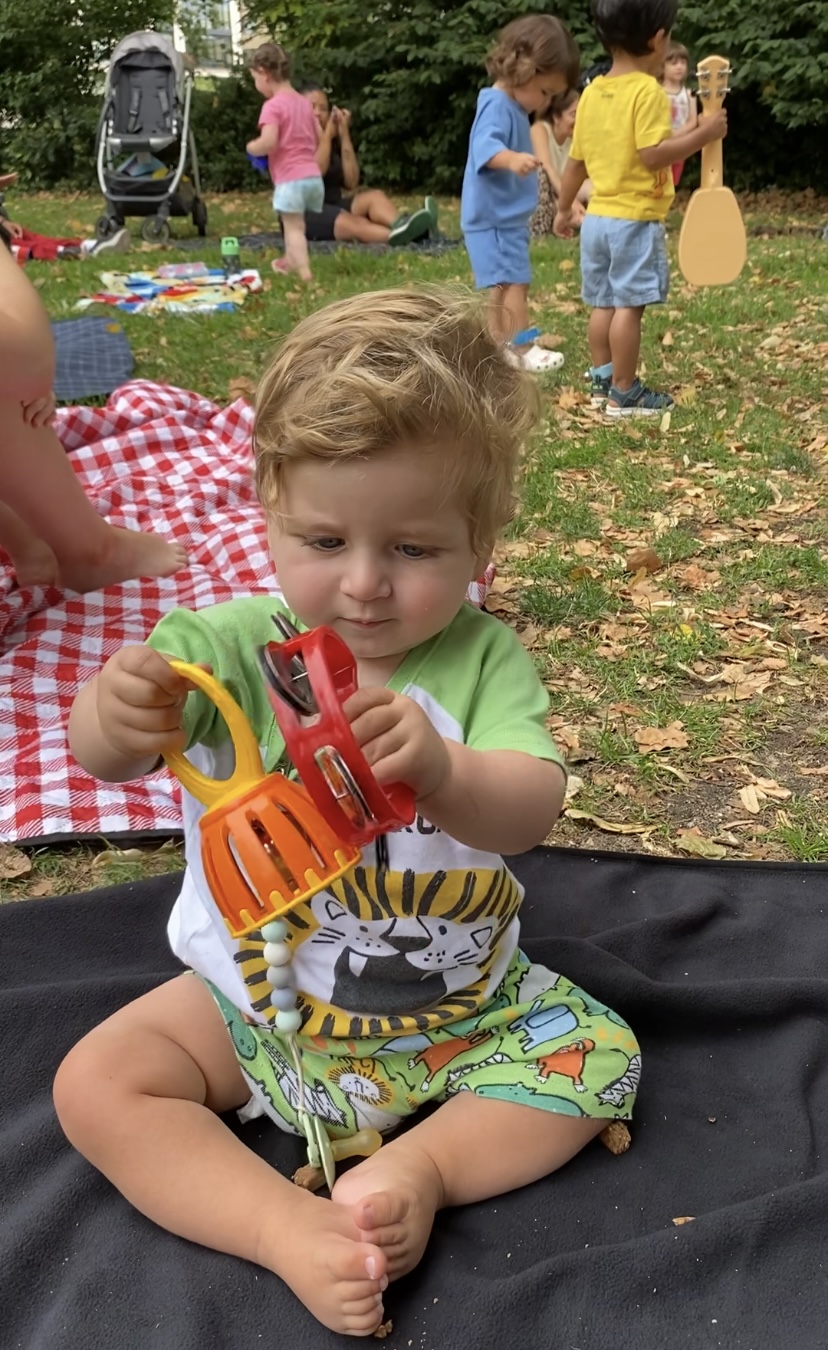 Andy and Suzanna is great option for a no-frills music class where you and your little one can sing along to classics while jamming along with various rattles and noise makers. It's fun and upbeat and if you have young kids close in age, it's particularly great for bringing the whole gang.
My Gym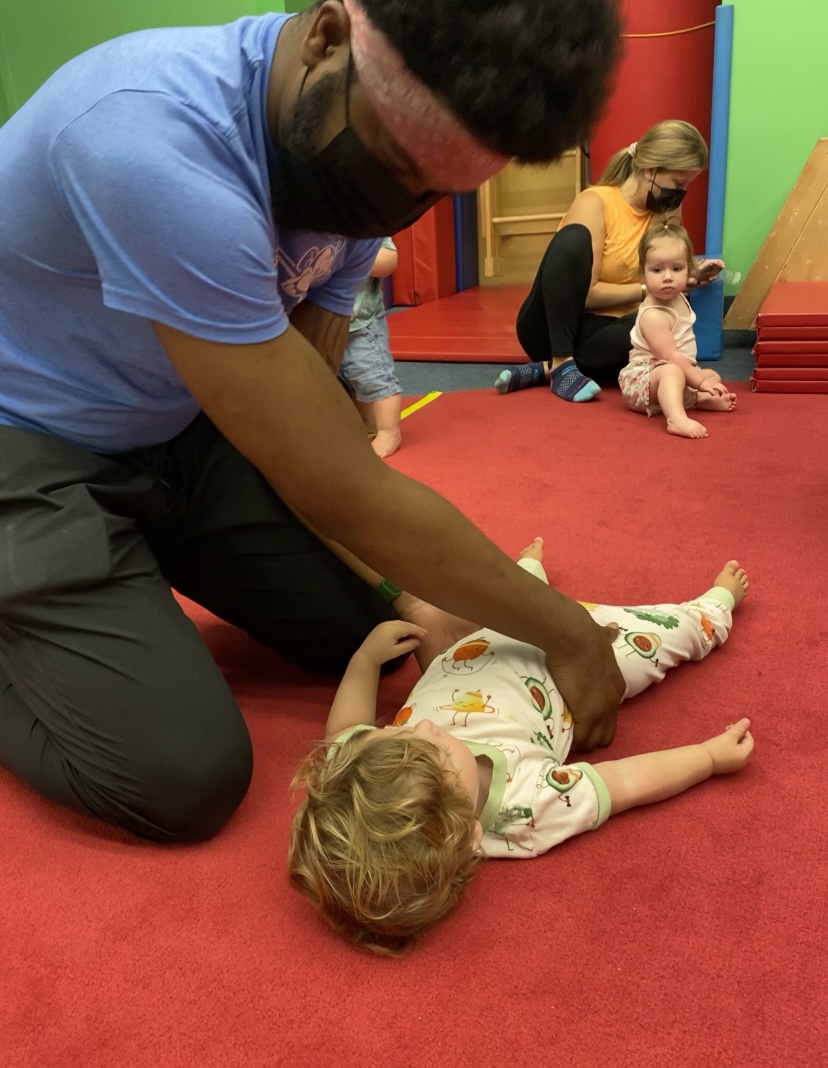 The instructors at My Gym on 83rd Street were awesome. The class involved singing, flipping, playing, exploring and all kinds of props – my son could have spent all day there. Above you can see one of the instructors helping my one year old do a back flip!
Look Who's Talking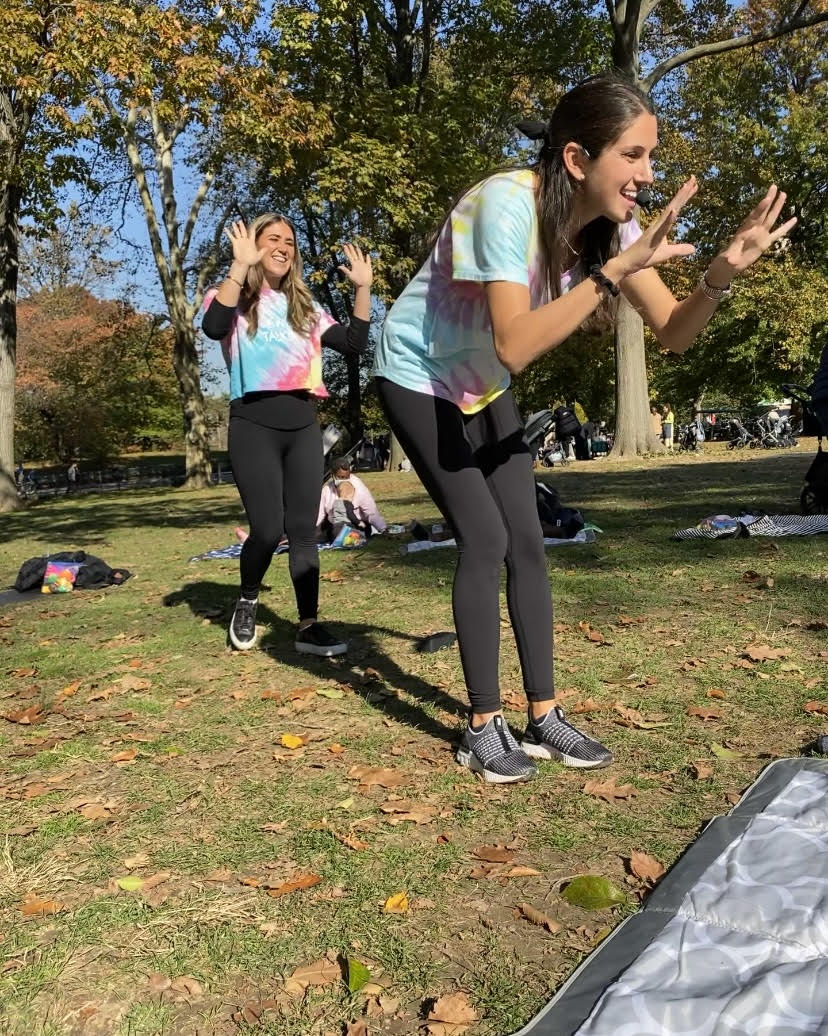 Look Who's Talking is the best class if you're looking to work on your child's communication skills. The instructors learn everyone's name and really engage with all the children while imparting tips for the caregivers. All classes are let by certified speech language pathologists and occupational therapists.
Juliette and Ella's Playdate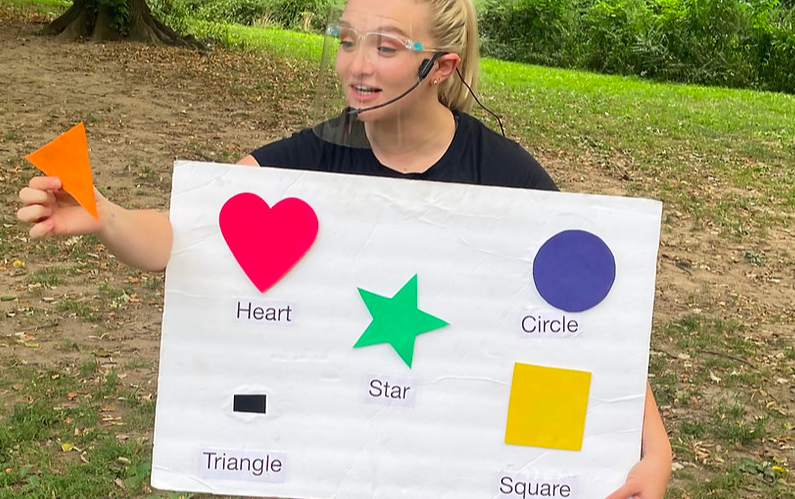 Looking to watch your little one sing and dance and have fun with props? They'll love Juliette and Ella's Playdate. They offer classes all over the city and this is another great option if you have multiple kids close in age. All classes are taught by professional singers and dancers/ballerinas.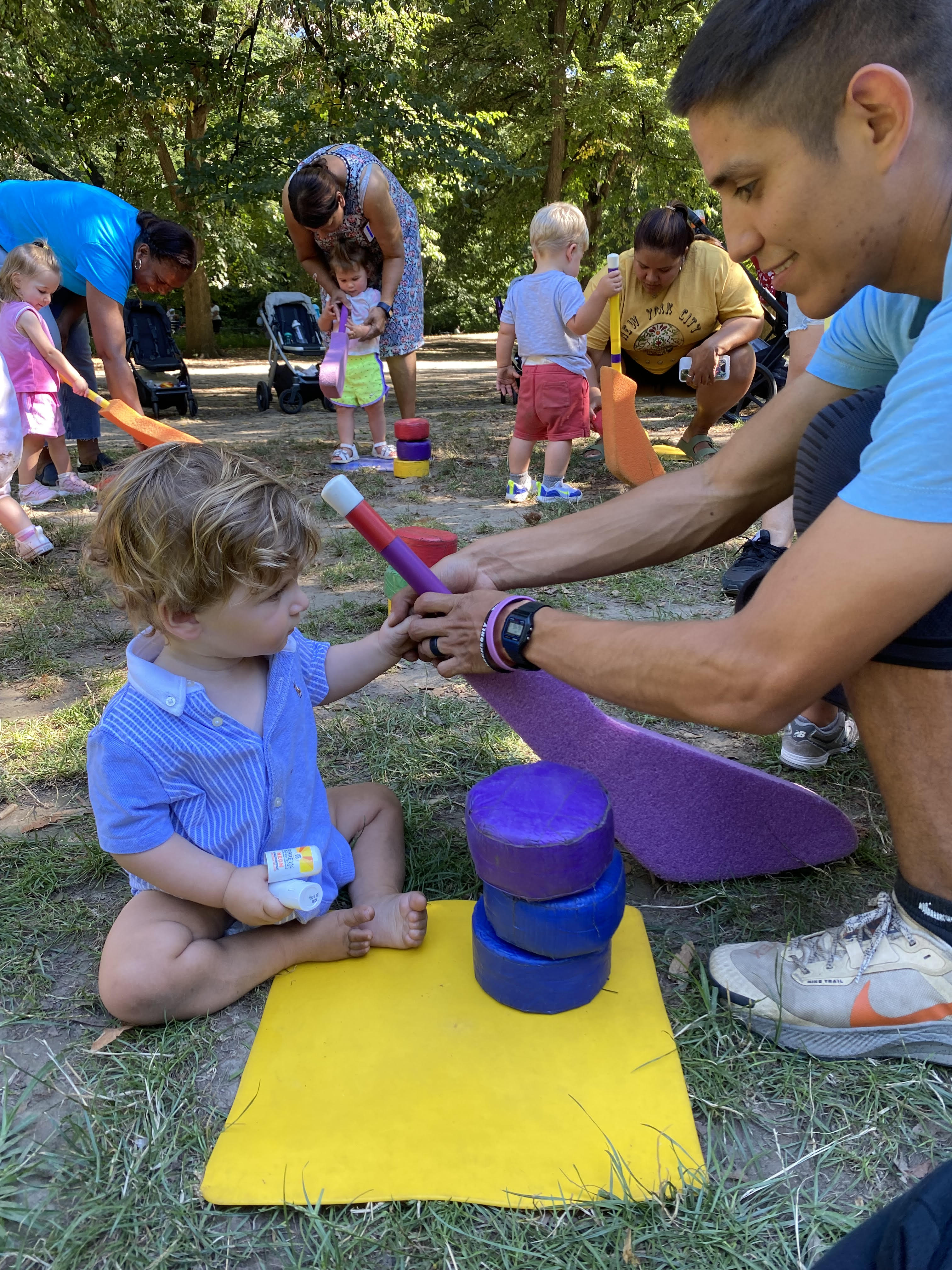 Kids in Sports is an amazing way to expose kids as young as 12 months to as old as 12 years to sports. The instructors are friendly, upbeat and engaging and every session covers a different sport.