There's no one beacon out there for being an inspiring celebrity mom, and there's no "one size fits all" for motherhood. All of the celebrity moms profiled below are firmly positioned within the limelight, without question, but they are still moms and human beings, same as the rest, with all kinds of variety, skill sets, and backgrounds.
We hope that you can find inspiration from at least one of these women. But make no mistake, all of them have fought similar battles, and celebrated similar triumphs, in becoming fully realized human beings. Let's dive into their inspirational stories.
Michelle Obama Inspires with Integrity & Bravery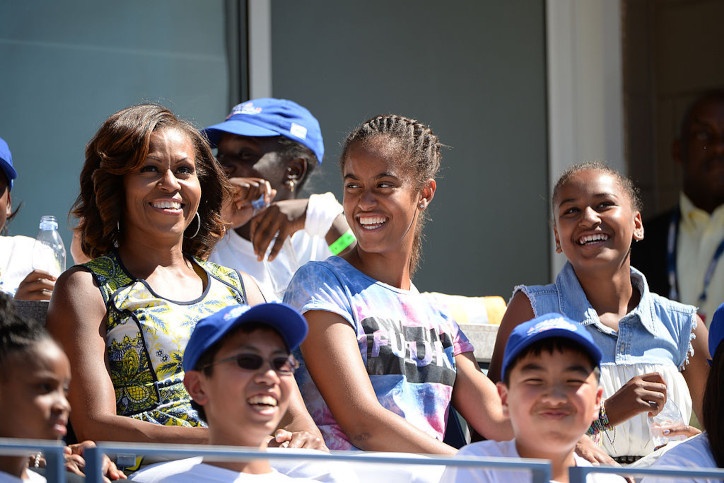 Everyone knows that former First Lady, Michelle Obama, is a force to be reckoned with. What maybe you don't know is how she's demonstrated, through actions instead of words, her integrity, and bravery; standing firm as an inspiring celebrity mom and example of fairness for her daughters Malia and Sasha.
According to the Princeton Alumni Weekly—where Obama graduated with a Bachelor of Arts in 1985—both of her daughters attended the University of Chicago Laboratory Schools, a private institution. While they were in attendance, Obama sat on the school's board and raised issues with how the school had drifted from its initial philosophies on acceptance. Her criticisms stem from the number of enrollment slots reserved for children of University of Chicago faculty; lessening opportunity for potential students without that privilege.
Being comfortable and poised with using her voice, even with just a local school issue, is something Obama says her own mother instilled in her. In 2019, Obama told People that her mom chose her words carefully, choosing more often to listen, "…my mom knew that her voice was less important than allowing me to use my own.".
Alicia Keys Inspires with Curiosity & Intuition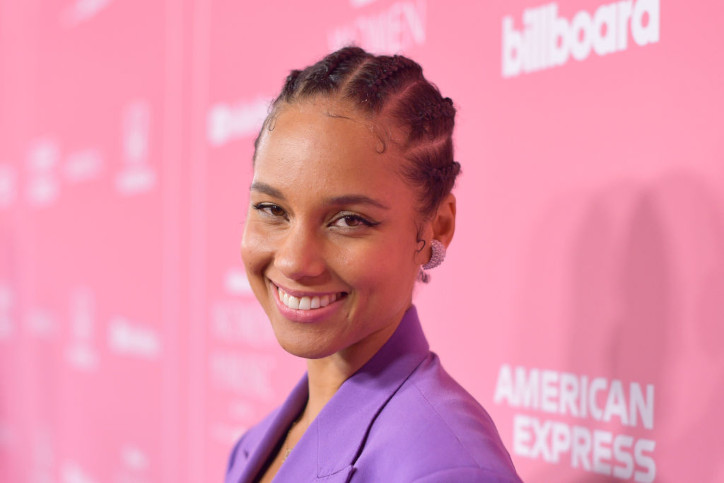 At the age of 20, singer/songwriter Alicia Keys' debut album won five Grammys. Who was this young woman with a voice that rivaled the greats? Where did she come from? Has she really been composing songs, as a classically trained pianist, since she was 12? Prodigy isn't a word thrown around often, and yet, there it was.
Originally, Keys signed with Columbia Records when she was just 15-years-old and backed out of the deal, because their approach on song-writing left "dread in her chest", she told Oprah. That decision delayed her career several years but was worth it, as was her decision to strip makeup out of her life entirely—starting the #NoMakeup movement—because she "didn't feel comfortable without it", she told Beauty Crew. It was a personal decision that she made for her personal sense of self.
Keys struggled with the issues of personal identity and self-esteem that, unfortunately, have become common in the music industry. Keys' is an inspiring celebrity mom for her ability to wade those waters, and decide the worth it, vs the not worth it. "I felt determined to do for my child what I'd once struggled to do for myself," Keys told Bazaar, in 2019, "rid my life of all circumstances that no longer served me."
Ali Wong Inspires with Hilarity & Honesty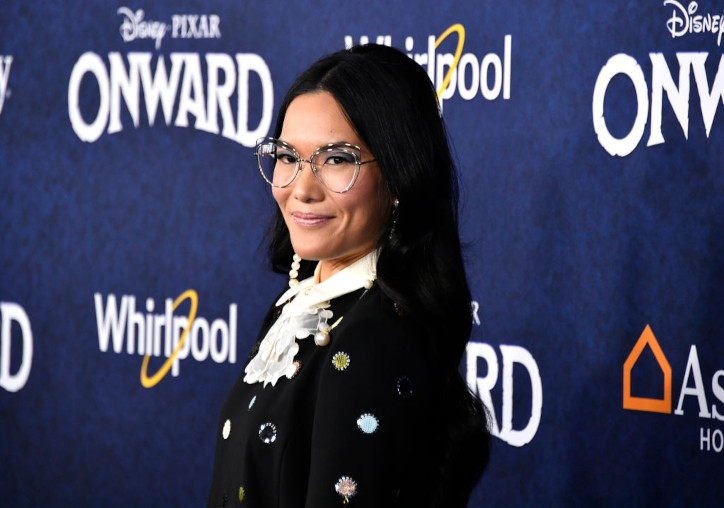 If there's anything that fellow mothers need, it's humor and honesty. Nobody does that better than comedian Ali Wong. Navigating motherhood from within an industry that is riddled with deeply systemic prejudices against women has given her a unique perspective.
Wong told NPR that for nearly 11 straight years, she performed nearly-nightly; which is completely common for working comedians. Becoming a mother weighed heavily on her, within this climate, with the demands being nearly double for a female comedian. "It's not very forgiving if you take a break," she said.
Yet, she was determined for the maternal change to not be a career change. She even went as far as to film her Netflix special, Baby Cobra, fearlessly, when she was 7-months pregnant. Her comedy, since giving birth, has been filled with relatable anecdotes about being a mom.
For instance, when Wong returned to stand-up after the birth of her daughter, she received loads of questions from fellow comedians, along the lines of, "What are you doing here? Didn't you just have a baby?" Wong recounted to NPR, making this point, "But people never ask a male comic when he's out a week later, like, 'Oh my god, you're so irresponsible! What are you doing out? Who is taking care of the baby?" I don't think any of us are surprised to hear that, making Wong one of our most relatable and inspiring celebrity moms.
Beyonce Knowles Inspires with Articulation & Work-Ethic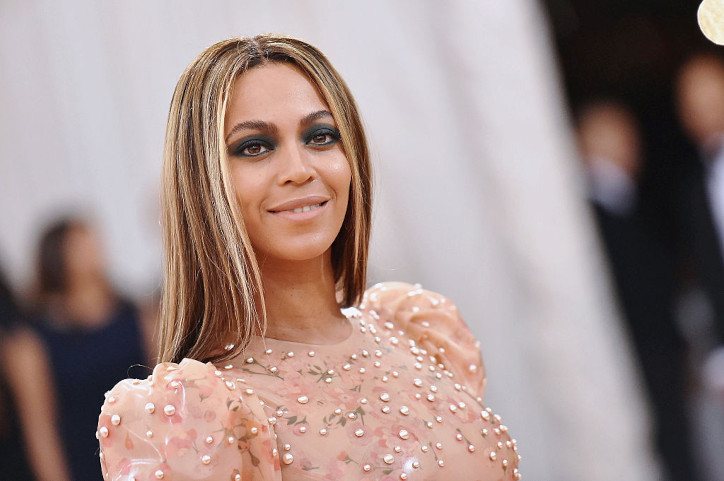 If there's anyone who acutely personifies the similarities between the everyday mom and the celebrity mom, it's Beyonce Knowles. However, if you take away all of the things that manufacture a celebrity of Beyonce's stature, you're left with just a human.
In Beyonce's case, a hard-working mom, who provides, puts family first, and is a very generous creative; often articulating motherhood in profound and relatable ways. In the 2013 HBO documentary, "Life Is But a Dream," Knowles spoke of her experience carrying her daughter Blue, after a prior miscarriage. "I felt like God was giving me a chance to assist in a miracle," she said (via Rolling Out). "You're playing a part in a much bigger show. And that's what life is. It's the greatest show on Earth."
How Beyonce has always managed to balance that with poise is inspiring, and explains her work ethic, because, without diligence there's no way to bring all of that together without being in a perpetual state of running to catch up. Not even the benefits celebrity moms have helped with that; in fact, they would more often be a hindrance. She's truly an inspiring celebrity mom.
Christy Turlington Inspires with Perspective & Advocacy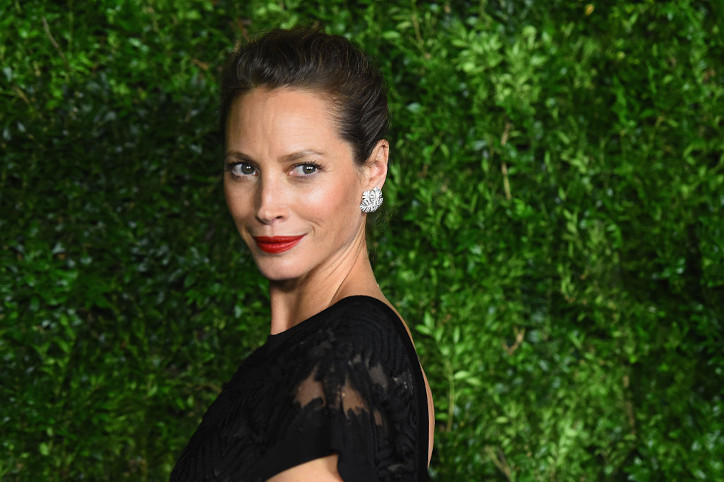 From her own words, Christy Turlington's daily life and contemplations revolve around being a mother, herself, and surmising "the roles we play in our homes and in society". Society, of course, means entirely different things depending on where you come from, but universally, the role of a mother is similar. Unfortunately, however, access to quality maternity care isn't.
"By partnering with local organizations that serve historically marginalized communities, we help deliver high-impact, low-cost solutions to improve maternal health outcomes," says the mission statement for Turlington's non-profit organization, Every Mother Counts. They save mothers and children, and provide education to midwives, in places where going to a doctor isn't just an appointment on a Tuesday afternoon with a bit of traffic. In fact, there might not even be anyone qualified within a reasonable vicinity to care for a pregnant woman.
Turlington credits her own mother for keeping her eyes open to what is occurring in the wider picture of the world, saying in an essay she wrote for InStyle, "As a young girl, I traveled with my mom to Central America during my summers to connect with our extended family. This helped me gain perspective outside the familiarity and comforts of small-town America." As a maternal health advocate on a global scale, Turlington applies lessons of "patience, resilience, and perseverance" that she learned from her mother to improve the lives of mothers, and to be a better mother herself. Seeing mothers thrive, as she was able to with the "healthy start in life" that her own provided for her, seems to be her calling.
Meghan Markle Inspires with Resilience & Counterculturalism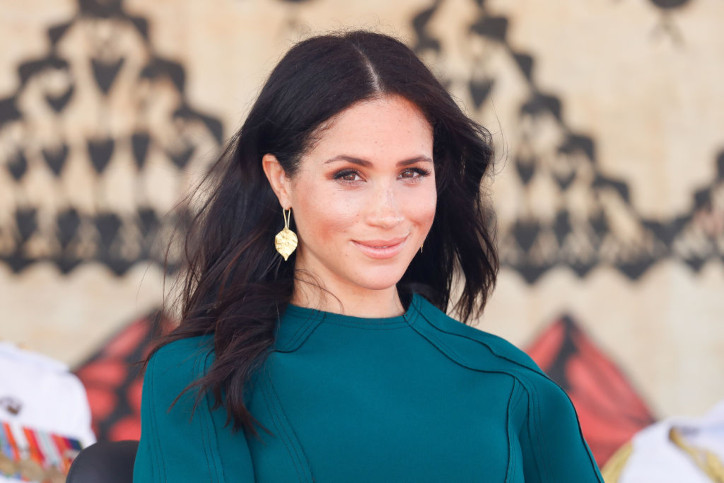 Meghan Markle is just a modern woman who states with her actions and demeanor, "if you're going to celebrate me, why not all women?"; which is a special kind of leading by example that doesn't glorify itself. It's what women do every day, especially mothers, and have done for centuries.
Before Markle was a royal, she was just a working actor; not even a celebrity. A report from the BBC paints a picture of a woman destined for politics, with a letter written at age 11 to former First Lady Hillary Clinton criticizing a dish soap for its marketing jargon: "Women All Over America Are Fighting Greasy Pots and Pans". What happened next? Manufacturer Procter and Gamble changed to "women" to "people."
Without facade, she went through the motions of joining the royal family and remained honest about the turbulence of it, even if it wasn't always in words—at times, it was just involuntary tears. But when she became a mother, she plowed her own farrow. Between her own experience as an actor and her husband's tragic history with the paparazzi, Markle made natural and reasonable decisions for her family. Risking royal wrath, just to protect the privacy of her child, as well as her own happiness and well-being.
She rewrote the status quo of one of the oldest, and also beloved, traditionalist regimes known to us. Just by being a woman, and a mother with a voice. It kind of makes you wonder what we could really do if we all bucked the norma and followed the path of this inspiring celebrity mom.
Kristen Bell Inspires with Joy & Authenticity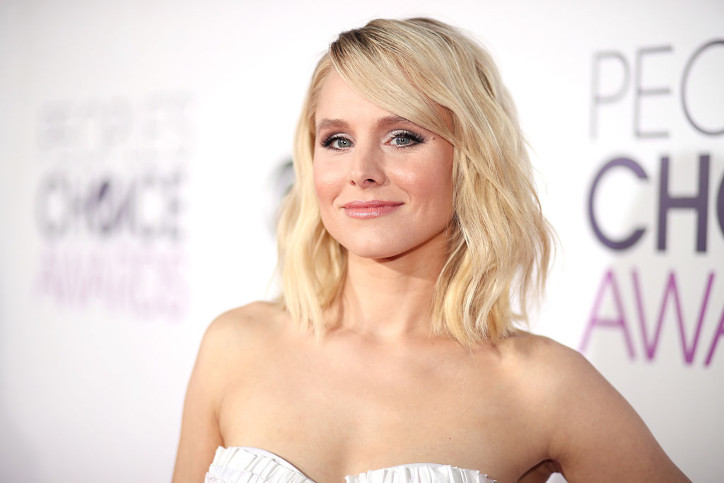 Open-hearted authenticity in Hollywood is rare. Yet, Kristen Bell seems to embrace it with her husband, Dax Shepherd, every day, joyfully. Whether it be in interviews, on Instagram, or via mental health advocacy, Bell regularly speaks on the challenges and difficulties of just being a human being. 
In an essay she wrote for TIME, Bell said, "It's a knee-jerk reaction to judge people when they're vulnerable. But there's nothing weak about struggling with mental illness. You're just having a harder time living in your brain than other people. And I don't want you to feel alone." Bell credits her mother for teaching her "there are options" whenever "a dark cloud is following you." That openness also extends to her husband, who shares her quest to be forthright about all things regardless of stigma. 
They've been so joyfully open about it that INSIDER was able to pull together 15 different instances of when they've done so publicly; each with a valuable lesson to impart. To have that healthy of a relationship, and to be so open about its struggles, in Hollywood, makes Bell one of our most fearless and inspiring celebrity moms.
Amal Clooney Inspires with Intellect & Compassion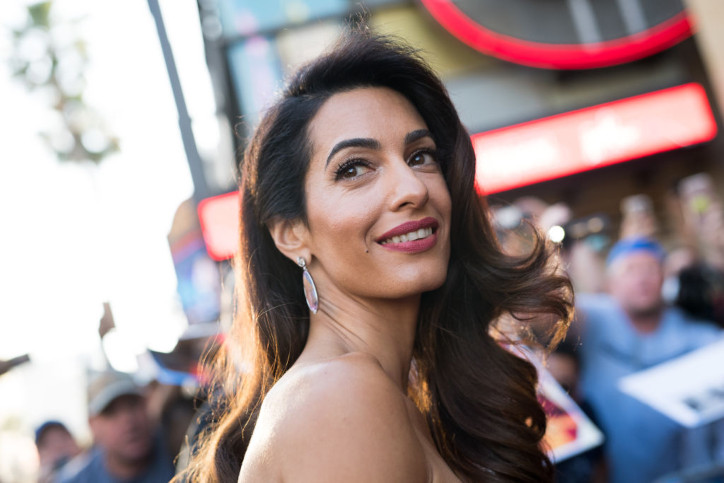 "Amal is a human rights lawyer who worked on the Enron case, was an adviser to Kofi Annan regarding Syria, and was selected for a three-person UN commission," Tina Fey quipped at the 2015 Golden Globes. "So tonight, her husband is getting a lifetime achievement award."
Amal Clooney is the wife of household-name George Clooney, but for anyone to write it off as her total list of accomplishments, would be woeful and inaccurate. Over the course of only a 20-year career, as articulated in a thorough profile by Vogue, Clooney has represented clients within profoundly complicated international and human rights cases. Just to name a few: Julian Assange, founder of WikiLeaks; Yulia Tymoshenko, former Prime Minister of Ukraine; Mohamed Fahmy, Egyptian-Canadian journalist; and Nadia Murad, Nobel Prize Laureate.
To put it mildly, Clooney is a trailblazer—not just for women, or for mothers, but for humanity. A distinguished London Barrister, who writes textbooks on international law, she's more at home speaking truth to power on the United Nations floor than a fancy Hollywood prom.  Out of all the celebrity moms profiled here, Clooney is probably the least relatable… in all the best possible ways. The final boss of inspiring celebrity moms if you will.
Kerry Washington Inspires with Character & Thoughtfulness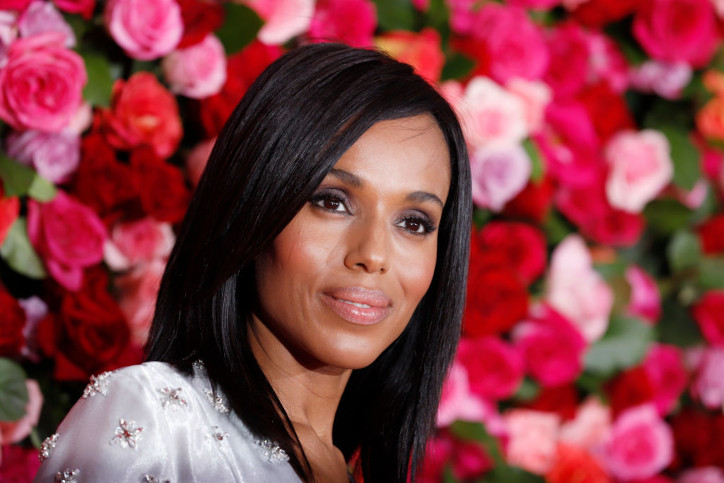 Kerry Washington has made a career of disappearing into roles to celebrate her characters' legacy and achievements, rather than her own in portraying them. Most of these characters include persons of note within the world of politics and social justice; two areas where Washington is profoundly active and passionate, specifically domestic violence against women and children. 
Which has raised the question, on multiple occasions, "why not pursue a career in politics?" to which Guardian writer Ellen E. Jones so eloquently responded on her behalf, following an interview, "She already has." Washington, herself, conveyed to Jones that she's far more comfortable "directing attention elsewhere", and that she is "too self-effacing for politics," She explained, "I feel you really have to decide that you're the one, like: 'I'm the one to solve this problem!'"
Actors are often told to "stay in their lane" when it comes to politics, to which Washington vehemently disagrees and argues that she, too, is an American—in the public eye, or not. "I'm never going to stop participating in my democracy because of what I do for a living," she said, despite being criticized for the entirety of her career. Washington, being a mom to two children (of whom she is immensely private), certainly has much wisdom to share and influence upon their futures. An activist and an inspiring celebrity mom? Sign us up.
Serena Williams Inspires with Self-Awareness & Discipline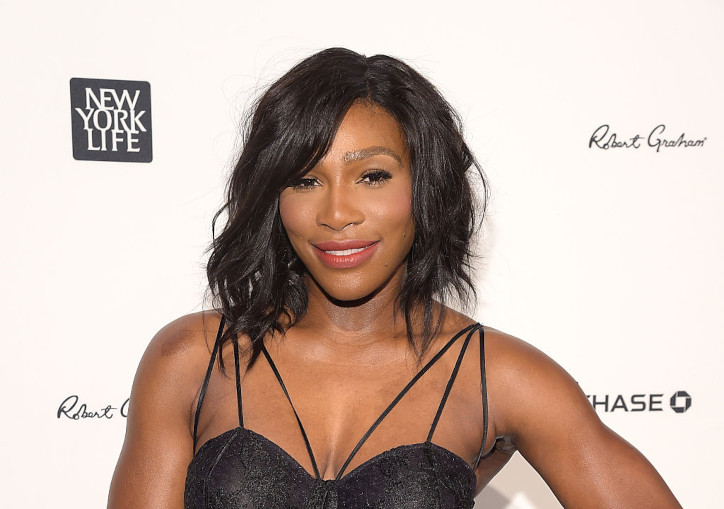 Serena Williams has 23 twenty-three Grand Slam titles. As she told Vogue, in 2018, 25 is the magic number – one more than the current record. Williams is, however, gorgeously self-aware that her perfectionism is as much a strength as it is a weakness. Becoming a mother both made that clear to Williams and loosened its hold on her, but not without the journey that such revelations are born from.
Williams gave birth to her daughter, Alexis Olympia Ohanian Jr., and suffered a pulmonary embolism followed by post-partum depression. Yet, despite an extended maternity leave to manage these issues, she still went on to reclaim her top 10 ranking, and in 2020, met with fellow competitor, and mom, Victoria Azarenka, to make history—they were the first two moms to compete against one another in a Grand Slam Semi-Final.
While sustaining her greatness on the court, Williams started to recognize a change in herself after becoming a mother. She said that so much of her "anxiety disappeared," and that she no longer felt like she had to play another match or get another title. "I want them," Williams said, "But I don't need them. That's a different feeling for me." How Williams' perception of her own ambition has changed is inspiring.
Which of these inspiring celebrity moms did you relate to most? Did any of them inspire you? In what ways? Let us know in the comments below.