Every self-help book, magazine article, and online essay touts the importance of date night in marriage, especially after children enter the picture. "Don't let the spark die!" they warn. "Make date night a priority!"
Yes, that makes sense. Date night is important because it gives my spouse and I an opportunity to reconnect and remember what made us fall in love in the first place. That sounds like something we should do, right? Plan a date night? EXCELLENT IDEA.
Except that the events leading up to the actual date can make me feel like grabbing the car keys the moment that the sitter arrives and making a run for it — BY MYSELF. The reality is, as nice as getting away without the kids can be, actually making it happen feels a lot like running a sticky, toothpaste-covered gauntlet. Here's what date night is really like as a mom: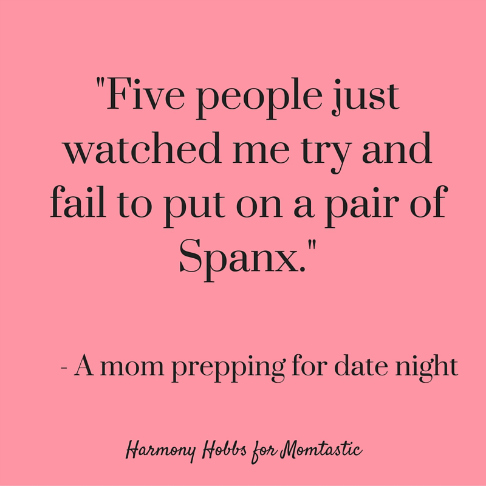 1. On trying to put on Spanx, with an audience…
My kids do not care if I want privacy to put on sturdy undergarments. In fact, the entire process of putting on pantyhose, tights, Spanx, or body shapers fascinates them to no end. And so, I always seem to have an audience witnessing my struggle to squeeze my mom bod into a garment that will make it appear as though I never gave birth. Even if they aren't actually in the room, they're beating on the bedroom door.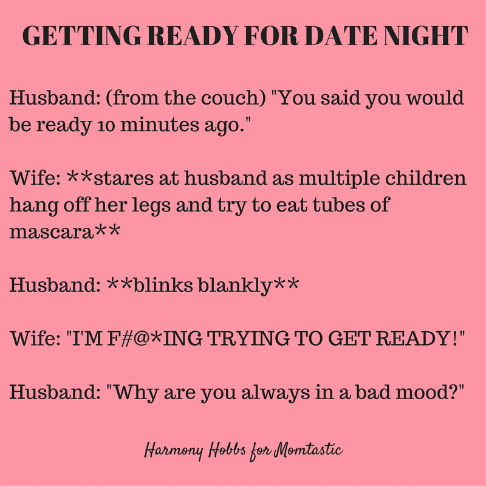 2. On trying to get out the door…
Why do the children ignore their dad when he is home? He's sitting in the living room, dressed, peacefully waiting for me to emerge so we can leave. However, it's taking me three times as long to get ready as it should, because I keep getting interrupted by children. All together now: "YOUR FATHER CAN GET YOU A SNACK."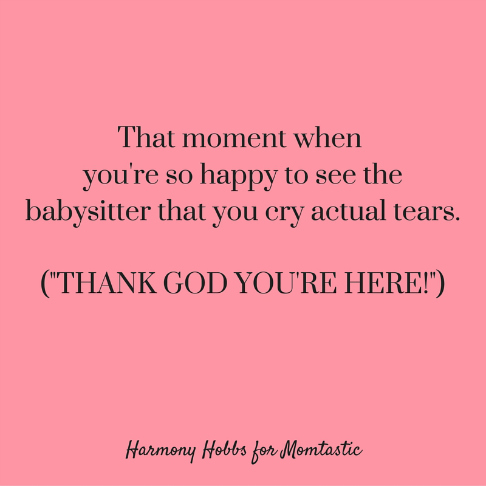 3. On the savoir babysitter arriving…
Babysitters are God's gift to mothers. I literally think they are the best thing ever. I've been known to hug them for no reason other than I'm just so happy that they are willing to keep our kids alive for a few hours so I can put on real clothes and pretend to be a normal person.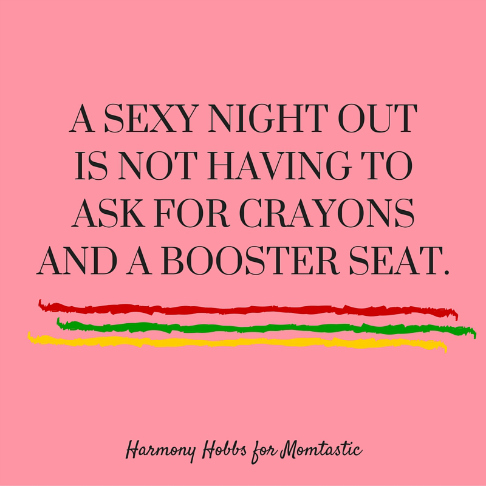 4. On eating in a grown-up restaurant…
It's really nice to occasionally go to a restaurant that doesn't offer us a coloring sheet that doubles as a place mat. Seriously.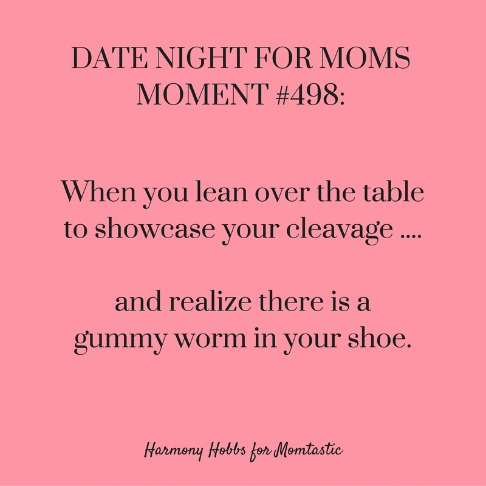 5. On trying to get sexy…
Yes. That happened. There's truly nothing sexier than finding a chewy piece of candy in my high heel when I'm trying to seduce my husband.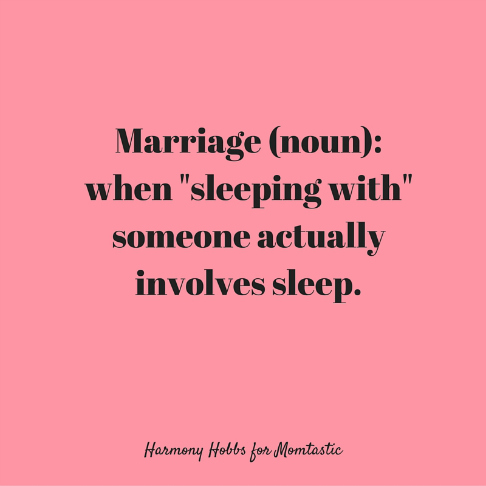 6. On actually sleeping afterward…
At the end of a perfect date night, I just want to SLEEP. Sex is fun … when I'm well-rested. Otherwise, I'll take a full 8 hours of sleep, thanks.
More Mom Truths: