Caregivers often think they can rely on instincts to get things done. And, yes, there's nothing like a mom's intuition, but there's also nothing like expert help. Parenting is hard enough, let's not punish ourselves by making it harder! When people tell me I'm lucky that my toddler has been sleeping 12 hours through the night since 11 weeks, I tell them I'm not lucky, it's Taking Cara Babies and when people say I'm lucky my toddler will eat anything I say it's not luck, it's Solid Starts.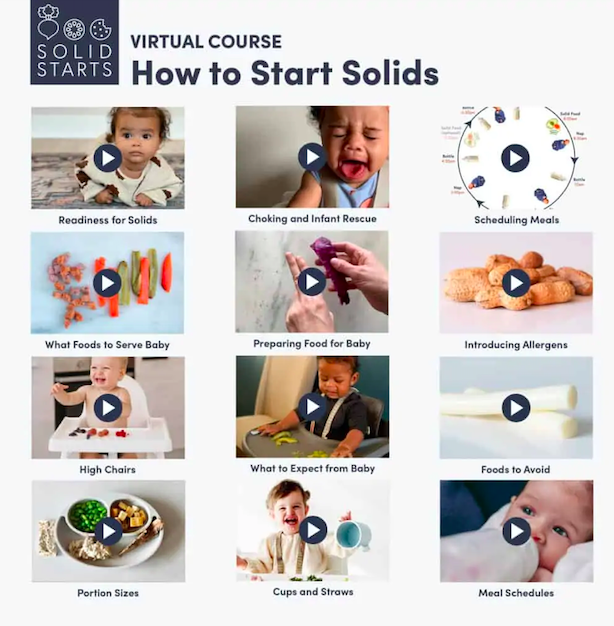 Their How to Start Solids course gave me the confidence and tools to get my son to the table and happily (and messily … no way around that!) eating at the table. Around the 11 month mark, however, things started to shift and he began resisting the high chair and many meals ended up being eaten on the floor. Luckily a few weeks before this started happening Solid Starts launched Toddlers at the Table.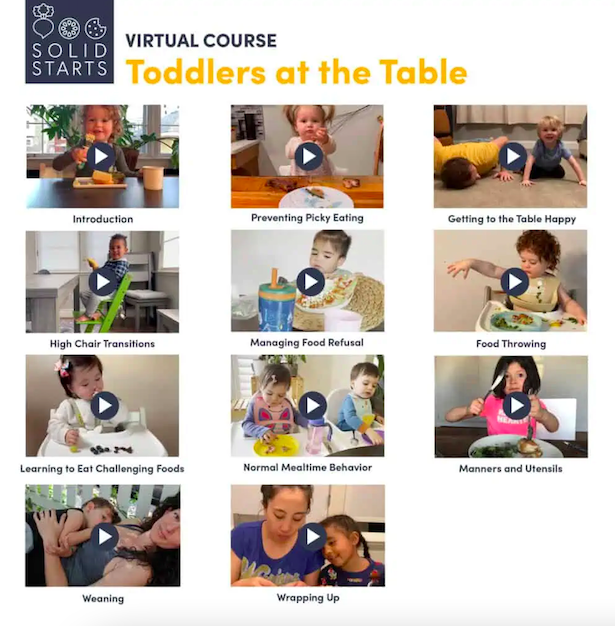 I can't recommend this program enough. The course is broken down into short videos by topic, so you can click on what is relevant to you and your child and skip what isn't. You can also keep going back as new issues pop-up (as they always do…). If you're later in the game and have a picky eater on your hands, they also have a Reverse Picky Eating course to help with that.
Ideally a parent will start with the "Starting Solids" course before baby turns six months and then progress to Toddler course, but it's never too late to start and as I said even if you have a an amazing baby eater, issues can crop in the toddler years. Mealtime shouldn't be a struggle and I can't stress enough how much Starting Solids' courses – which are short and sweet – help.
On a side note, I know many parents want to do baby-led weaning but have a partner who is worried – Solid Starts has plenty of videos of babies eating both in their course and their app to put parents/caretakers at ease as well as plenty of free resources on their website. Their app is also my #1 most recommended for parents. It's free and you can basically type in any food and it will show you – along with detailed description – how to serve the food by age along with videos of babies of various ages actually eating that food!