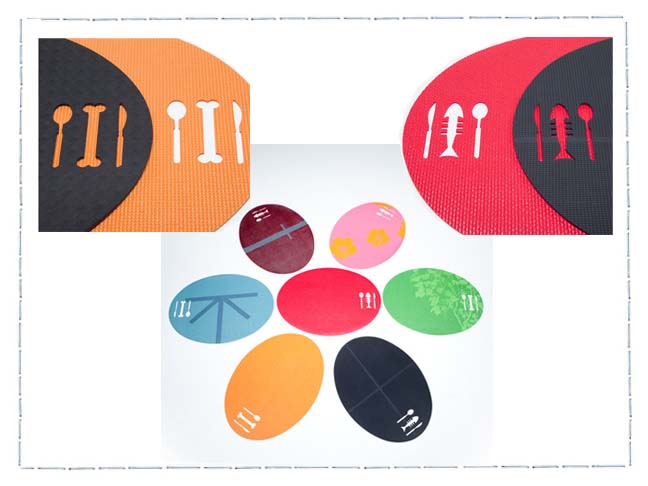 Spoil your four legged friend and help the environment at the same time? I'm in.
It's amazing to me how something as small as a cat can make such a big mess when they eat, and dogs are even worse. My cat is all of eight pounds but when she eats her food ends up all over the floor, and don't even get me started on her water. But I think I have found salvation from Better Buddies.  Dog and cat food mats made from old yoga mats. These of course fit right in with my three loves, yoga, animals and finding unique things for my animals. Not only are these food mats super cute, they help the environment as well. Using a special sterilization process old yoga mats are cleaned and then cut into one of a kind food mats for your purring princess or barking boy. 
No two mats are a like, although there is a color range to choose from so you can stay within your pets color comfort zone.
Better Buddies
makes only eco-friendly dog and pet products and donates a portion of their proceeds to The Gaurdian Angel Program.
Check the yoga inspired food mats out
here
, and feel good for helping the environment and animals in need when you snap up one or two.