It's often a challenge to organize the smallest room in your house that you and the rest of your family depend on every day, but a little bit of out-of-the-box thinking will help you to utilize every inch. 
Matching containers on a shelf give a unified look to the room, while keeping random toiletries out of the way and uncluttered.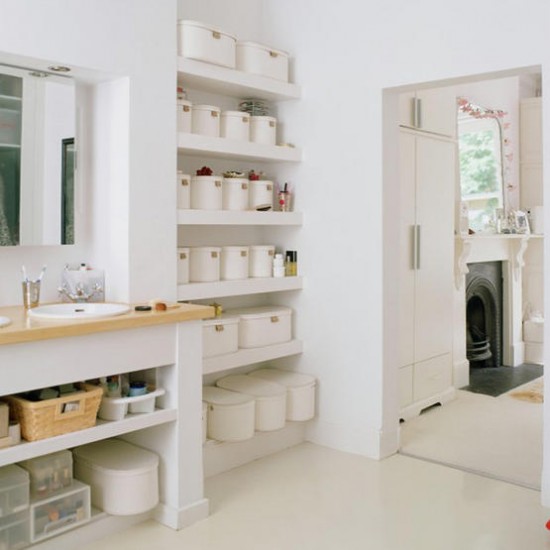 1. Storage wall via Living Etc.
No built-in shelving?  Use a small piece of furniture or vintage crates to store towels and toilet paper.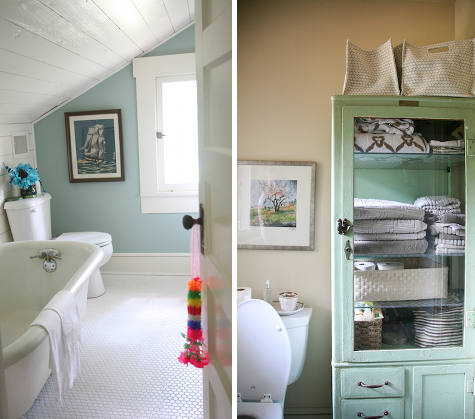 Attaching a fabric skirt around the pedestal sink gives you tons of hidden space for just about anything.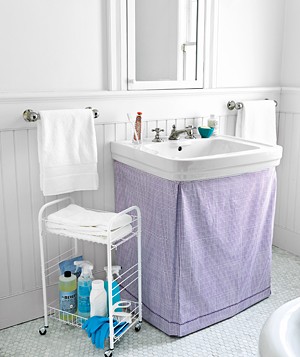 3.  Sink skirt from Real Simple
Hanging boxes on any empty wall space makes for several new surfaces to set bathroom goodies on.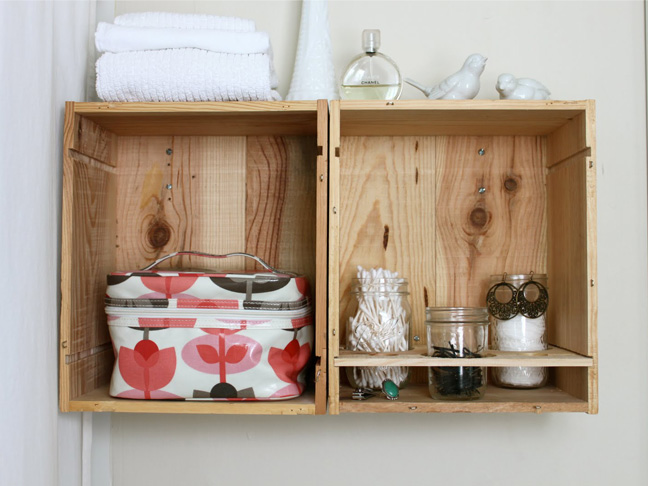 4.  DIY crate storage from Rachel Denbow
Keep additional, uniform jars on hand like these vintage Ball jars to keep cotton balls, swabs, hair ties, and small knick knacks from cluttering your shelves.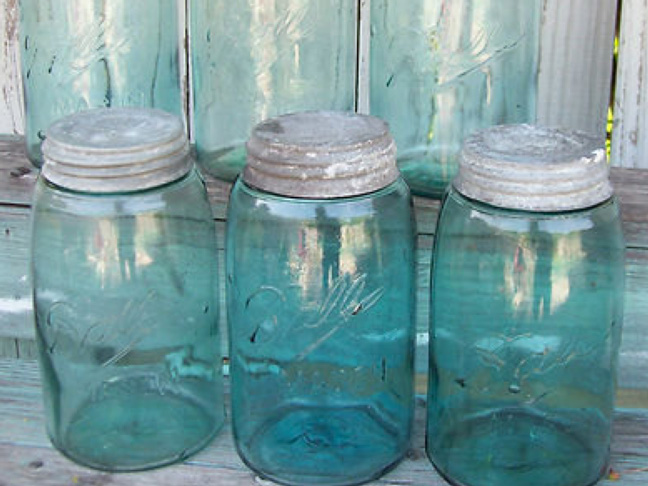 5.  Storage jars from AirthandOlson
Create storage space in overlooked areas — hanging a simple wooden shelf over the doorway is the perfect spot for supplies and towels.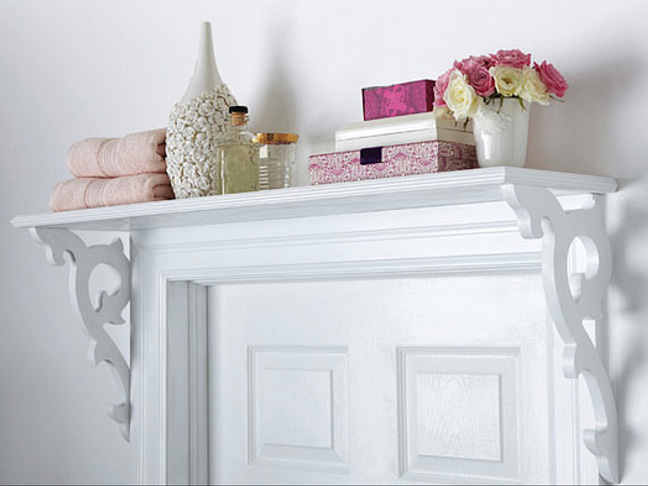 6.  Over-the-shelf storage from Poppytalk 
In-drawer dividers keep makeup at bay, and a pretty tray left out with just your essentials makes getting ready a breeze.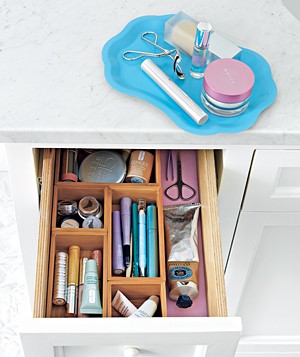 7.  Makeup drawer and tray from Real Simple
Finally, a coat rack keeps wet towels and robes off the floor, and before you know it, your tiny space will be super-efficient!
How do you make the most out of your small bathroom space?