The only thing that is rivaling the excitement of Trader Joe's opening on the UES in New York City, is the recent opening of Breads Bakery.
Known for their out-of-this-world babka and rugelach (which you can get on Goldbelly), Breads Bakery has opened with a major bang.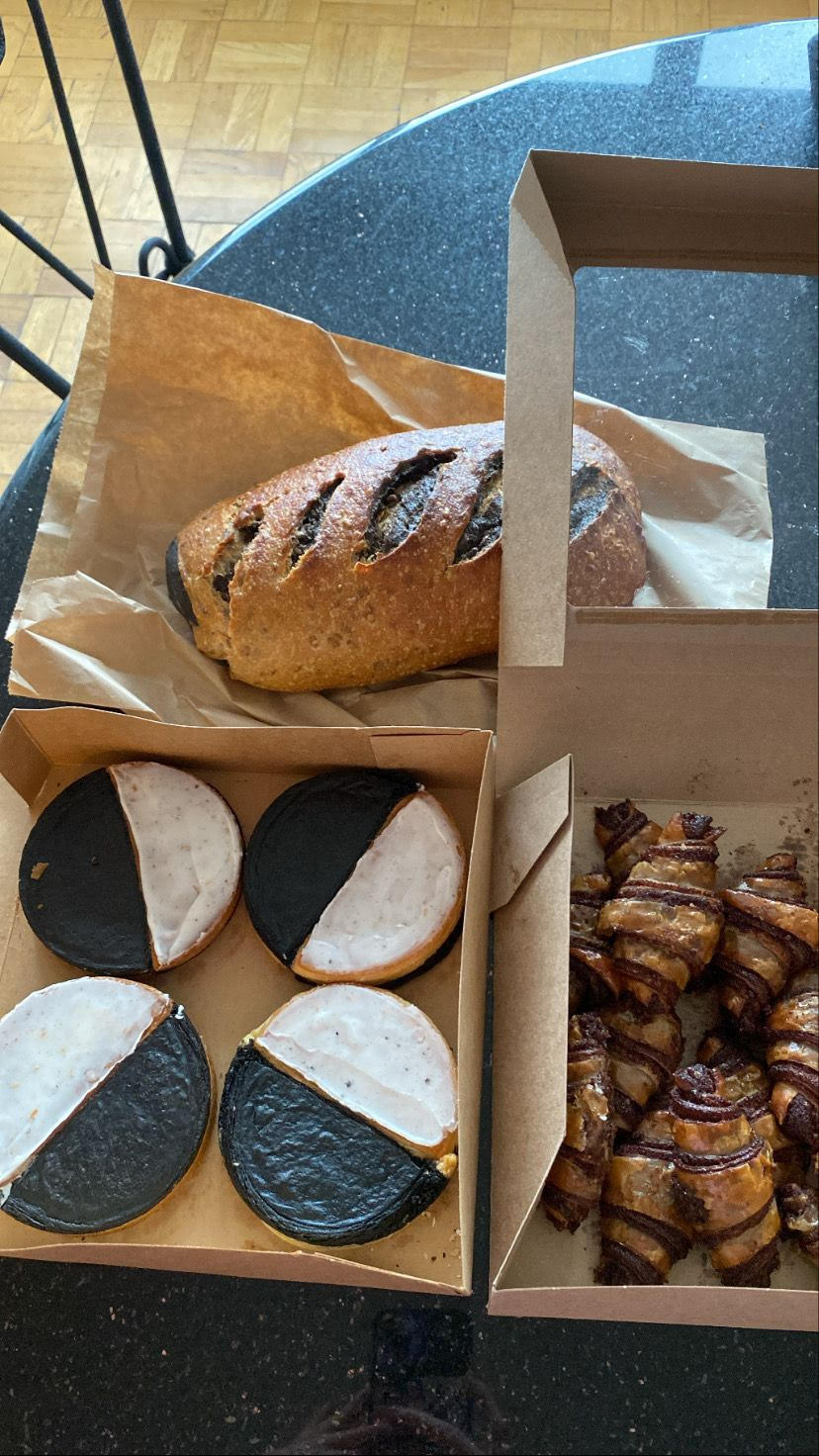 Before I dive into their limited edition Hanukkah delicacies, the UES Breads has two exclusives: Black & White Cookies and a Marble Rye. I got a box of four cookies and immediately noshed my way through three (and this was the morning after Thanksgiving!). Unlike your run-of-the-mill black and white, which are usually made with a pound cake-style bottom and artificial frosting top, these are made with flaky, croissant-like dough. Plus, unlike your corner deli, the frosting here is top notch and fresh and not toothache-inducing sweet.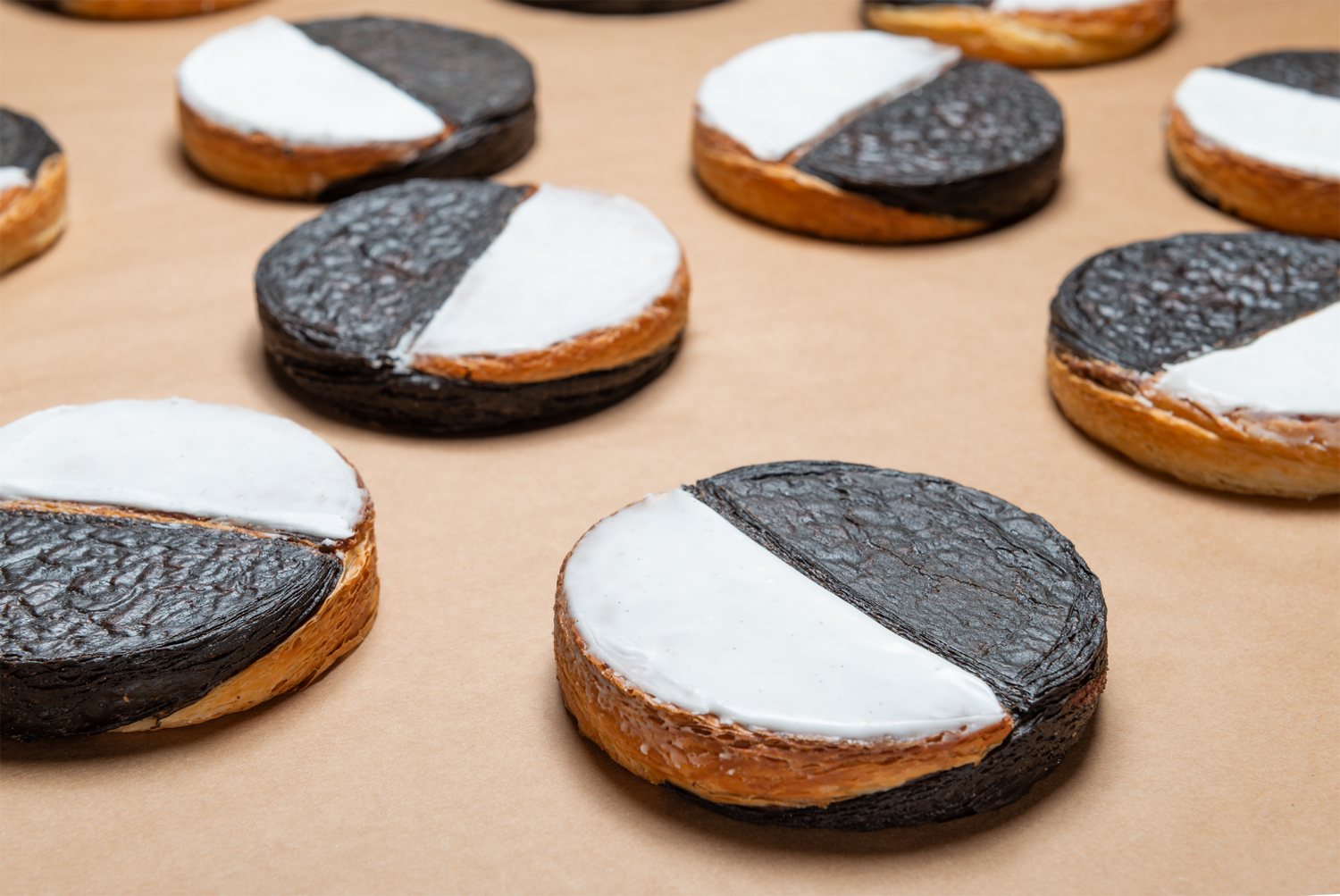 Bottom line: Run don't walk if you're in the NYC area to get our hands on these cookies. They also have plenty of outdoor space to enjoy them with coffee (from a coffee snob, their cappuccinos are fantastic).
As for the marble rye, it's has a perfect outer crunch and is flavorful enough to eat on its own – though I've been enjoying it with avocado and smoked salmon post morning workout.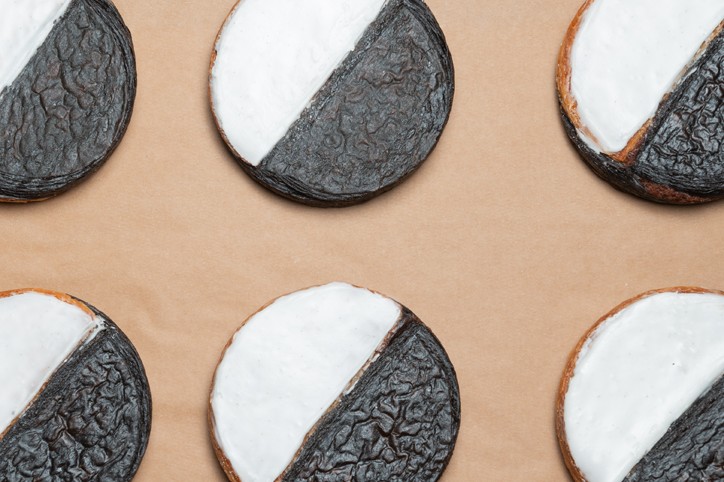 While all of the aforementioned carb-y delights will be available year-round, now is the only time you'll be able to enjoy Bread's famous Hanukkah treats.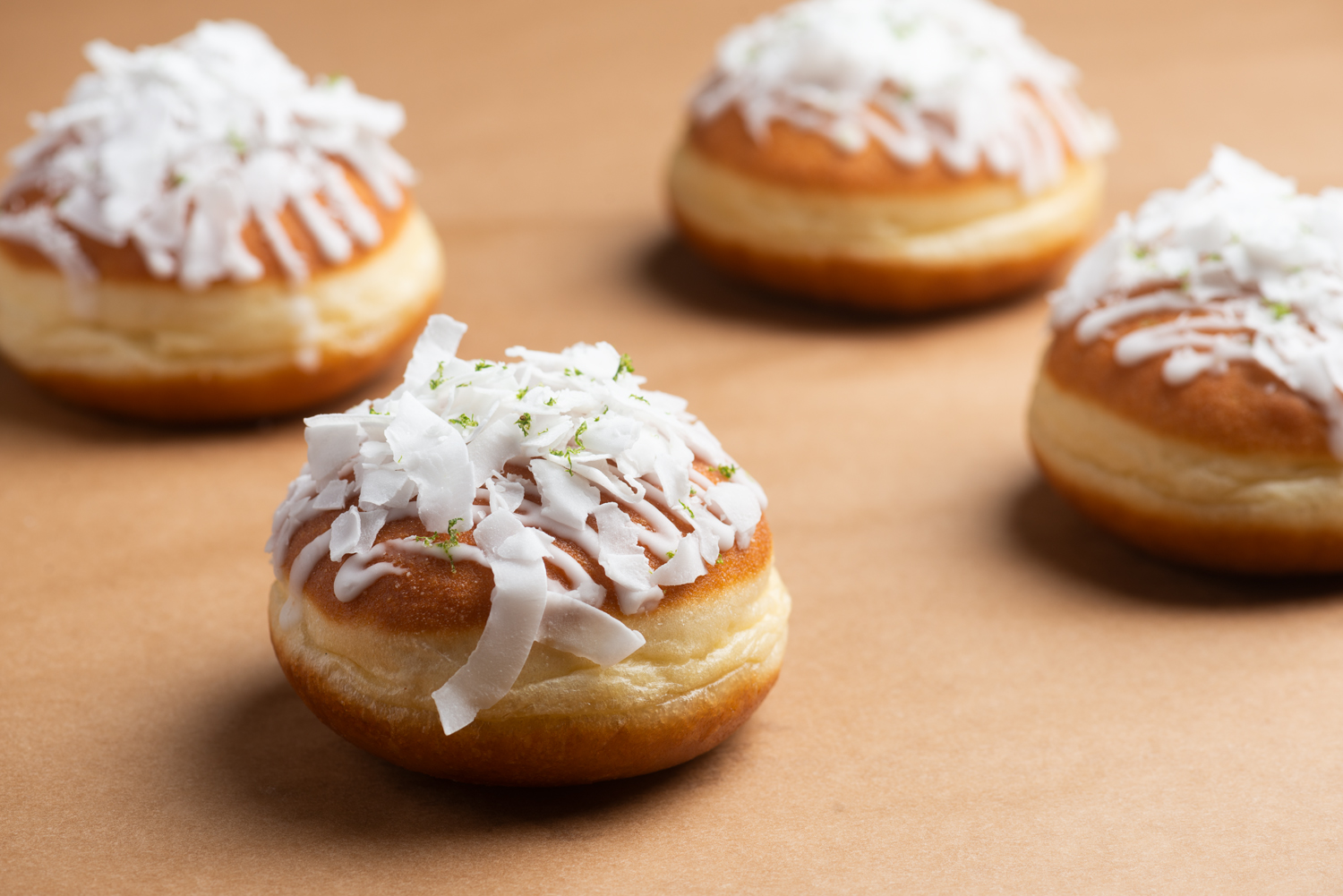 This year they are offering sufganiyot (aka Hanukkah donuts) in four flavors:
Yuzu Basil
Coconut Lime
Strawberry
Chocolate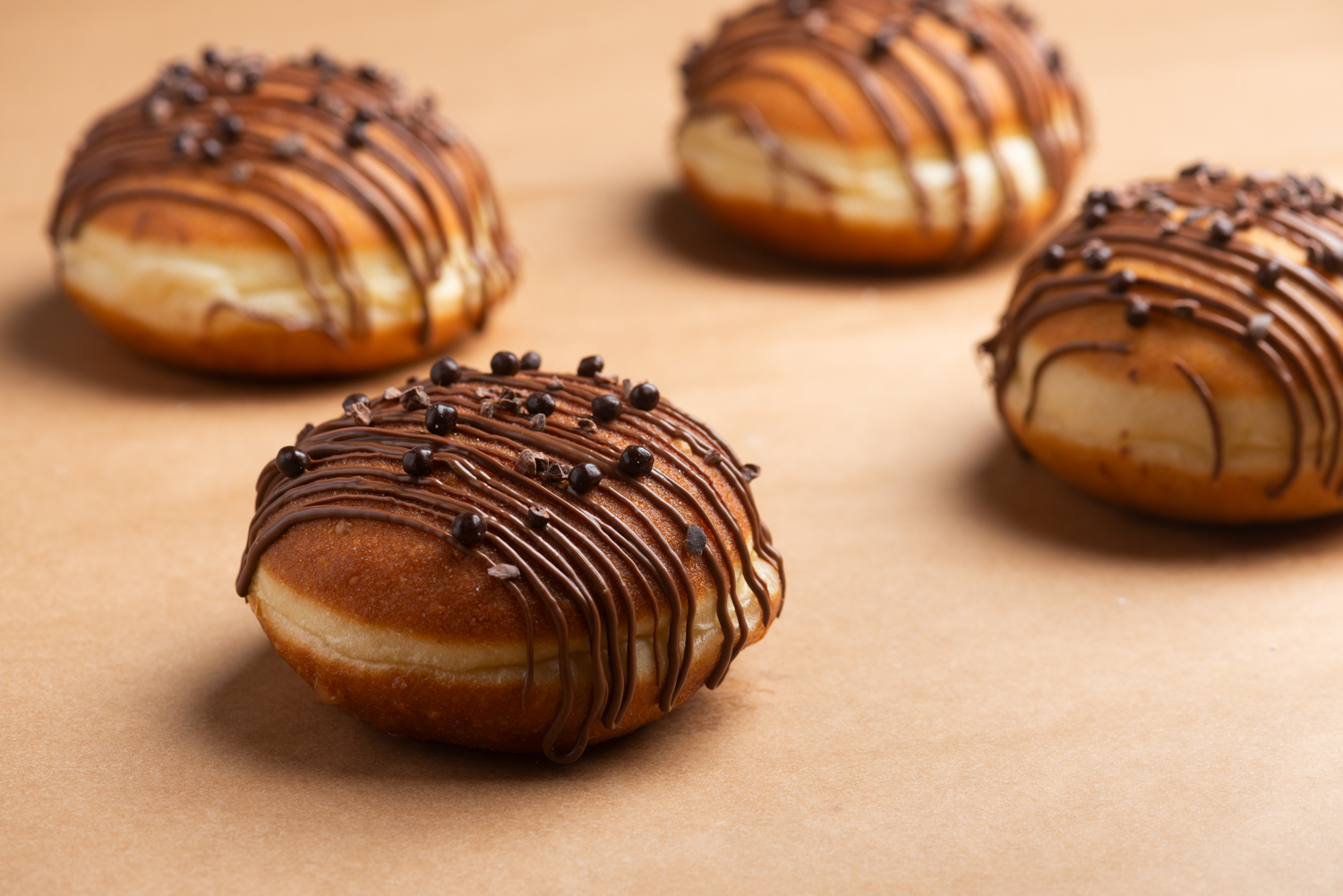 As well as Potato Latkes served with sour cream and house-made apple sauce.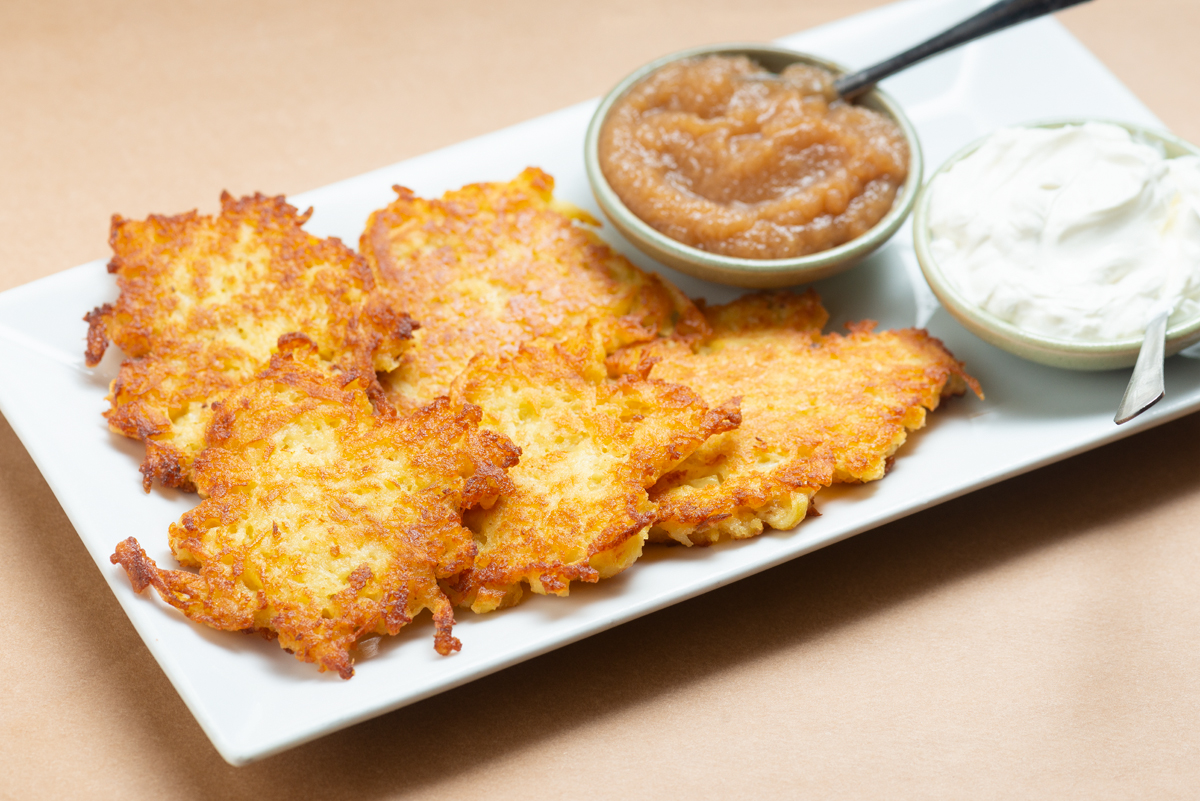 All of the Hanukkah items are available through 12/5 and one thing is for sure, you don't need to be Jewish or even celebrate Hanukkah to fall in love with all of the sweet and savory flavors. If you're not in the NYC area or more interested in making your own versions of Bread's Bakery famous treats, checkout their recipe page.