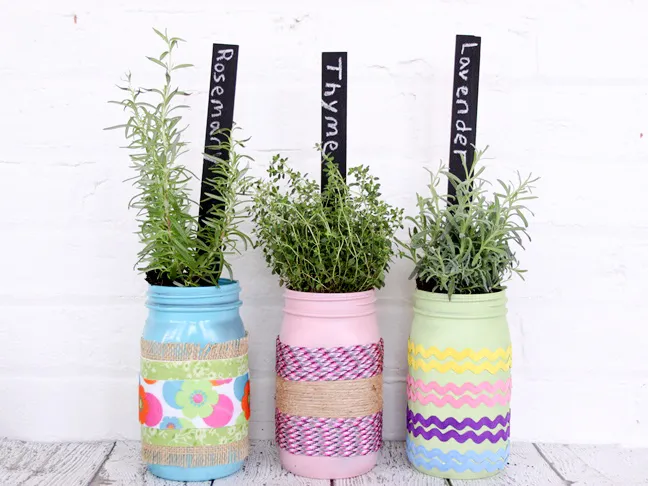 Earth Day 2014 is on April 22!  If you'd like to bring a little spring to your indoors, make a fun DIY mason jar planter with your kids and plant them with your favorite flowers or herbs. These would also make a wonderful Easter or Mother's Day gift idea!
Supplies:

2 quart-size jars, clean
pink, blue, and green spray paint
¼ yard or large scrap piece of burlap
¼ yard or large scrap piece of coordinating cotton fabric
felt flower pattern
pink, yellow, purple, and blue rick rack: 1 package of each color
1 yard of twine
1 package of pink-striped paracord
potting soil
3 paint stir sticks
chalkboard spray paint
chalk
3 herb plants
hot glue stick
hot glue gun
Instructions:

To make the burlap and fabric wrapped jar:

Step 1: Use the spray paint to paint one jar blue, then add a second coat of paint and set aside to dry.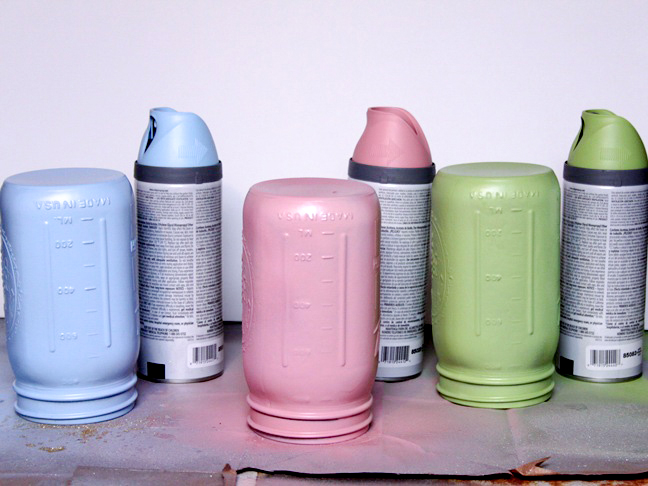 Step 2: Cut a piece of burlap to 14 inches long by about 4 ½ inches wide.
Step 3: Cut the cotton fabric to 14 inches long by about 3 inches wide.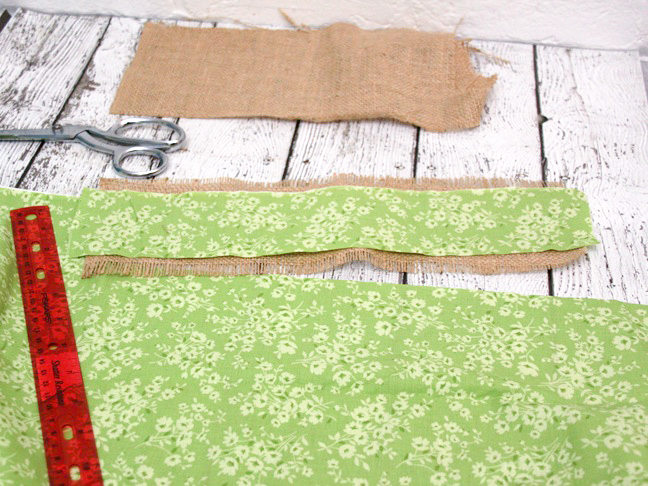 Step 4: Cut the felt to 1 ½ inches wide.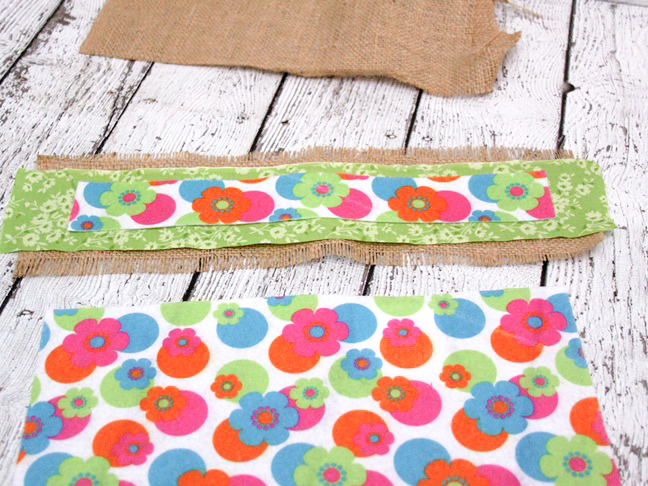 Step 5: Wrap the fabric strips around the green jar, and use hot glue to hold the fabric in place on the back of the jar.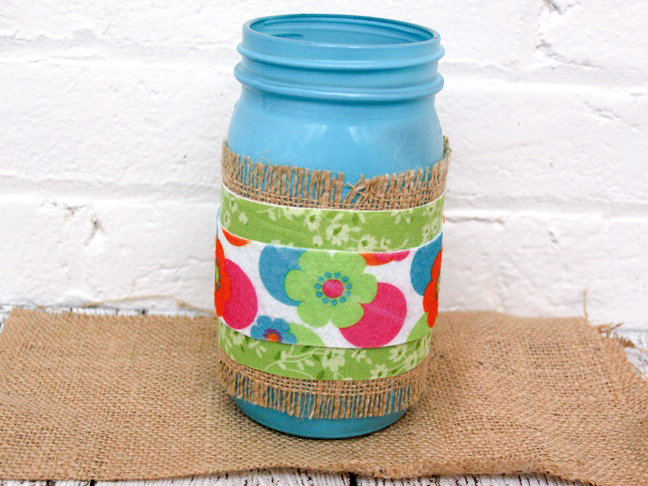 Step 6: Fill the jar with potting soil and add your favorite plants or herbs.
Next page: How to make the twine and paracord wrapped jar