Svetikd / Getty Images
Entertaining isn't easy, so it's important to thank your hostess upon arrival. While the safe choice is often wine, liquor, or dessert to serve at the event, a better bet is to pick a hostess gift that makes the party-throwing more efficient or fun. Take it from someone who has been hosting get-togethers large and small for decades: those two goals are much appreciated! Here is a smattering of hostess gifts that are sure to be a hit.
Hostess Gifts for Under $25
Checklist Notepad
The types of people who host events are usually the kind who love a good checklist. Make it easier for them by bringing a notepad designed for their organizational tendencies, then add a pretty pen to complete the set!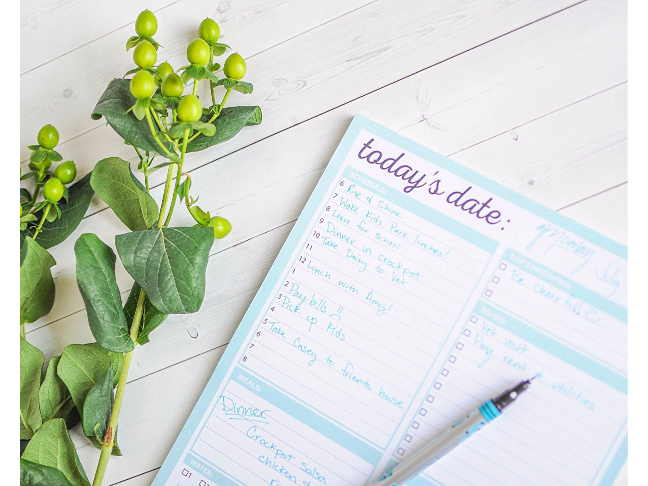 Julianne & Co. Daily To Do Planner Notepad, $12.50
Photo via Amazon.com
Scented Soap and Lotion Set
Hosts wash their hands a hundred times on the big day. Why not make it a more pleasant experience? This all-natural wintery scent set comes with hand soap and lotion, ensuring clean hands stay soft all day and night.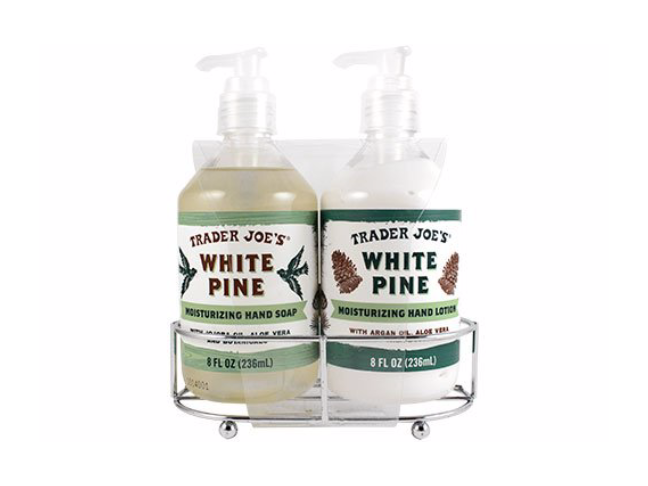 Trader Joe's White Pine Moisturizing Hand Soap and Lotion Set 

Photo via Amazon.com
A Fun Apron
Make the practical pretty! This vintage-inspired polka-dotted apron will dress up any outfit while the hostess is in prep mode.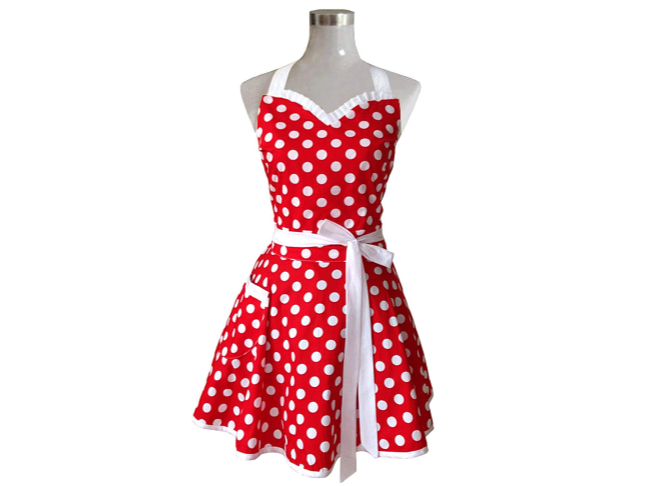 Hyzrz Lovely Sweetheart Red Retro Kitchen Apron, $13.99

Photo via Amazon.com
A Recipe Book to Match Their Personality
With a little legwork, you can find a book of recipes that reflects what the recipient is all about. This one would be perfect for any book lover or literary nerd, for it not only features drink recipes based on beloved classics, it has a title that'll make them laugh out loud.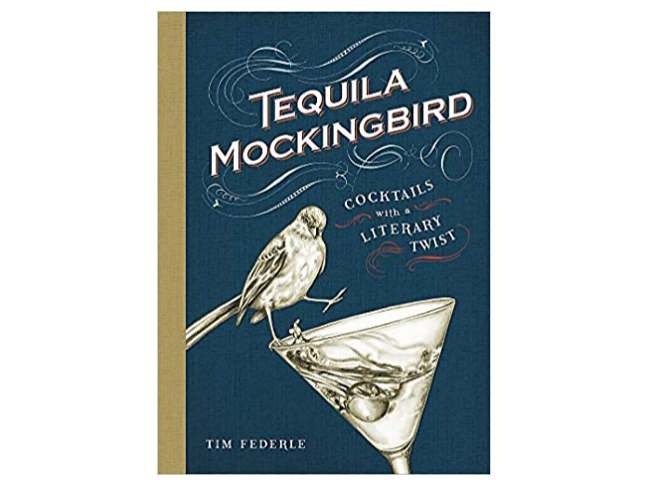 Tequila Mockingbird: Cocktails with a Literary Twist

Photo via Amazon.com
Kitchen Towels
If you're going to grab a bottle of wine from your own stash, wrap it in these dish towels! They'll be sure to tickle the funny bone of any wine aficionado as they pour themselves a glass after the last guest has left.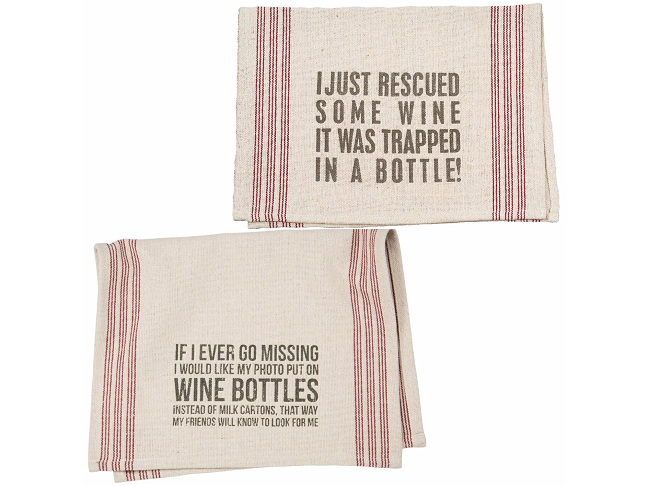 Wine Lovers Dish Towel Set, $18.99

Photo via Amazon.com
Electric Wine Opener
Forget the fancy and convoluted openers that no newbie can figure out. This affordable opener works every time, doesn't take up much space, and recharges in a jiffy. A personal favorite of mine!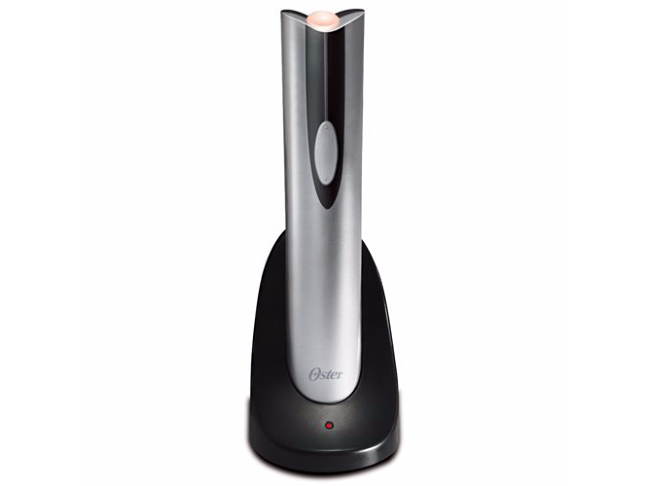 Oster Cordless Electric Wine Bottle Opener, $17.99

Photo via Amazon.com
The Best Oven Mitts Around
Hostesses are multitaskers, drastically increasing the chance of getting burned as they chat up guests while  they repeatedly take hot things out of the oven. My wrists have been burn-free ever since I invested in these gloves, which are safe up to 540°F and give the freedom of finger movement that traditional mitts don't have.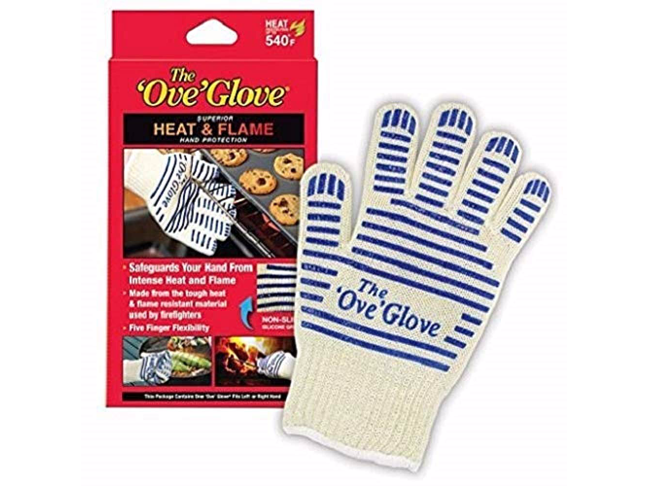 The 'Ove Glove $14.99

Photo via Amazon.com
Up Her Barkeep Game
If their parties usually include cocktails with condiments, why not gift them something to keep those fruits and veggies cool? This five-compartment container has a space for ice underneath, ensuring the condiments inside stay chilled throughout the festivities. It even comes with serving tongs!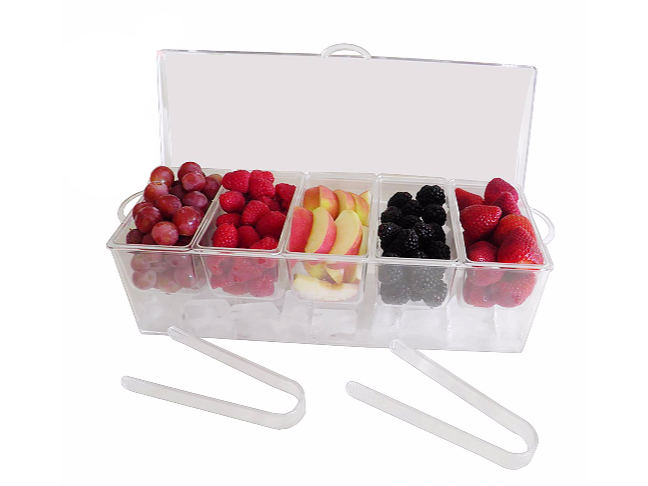 Pom Premium Chilled Condiment Server, $21.97

Photo via Amazon.com
Full Set of Cheese Knives
Most people have a cheese knife or two floating around in one of their kitchen drawers, but it's never enough. This boxed set of six sleek knives to cover a variety of slicing needs, plus a grater, is something that will get used every time hosting duties call.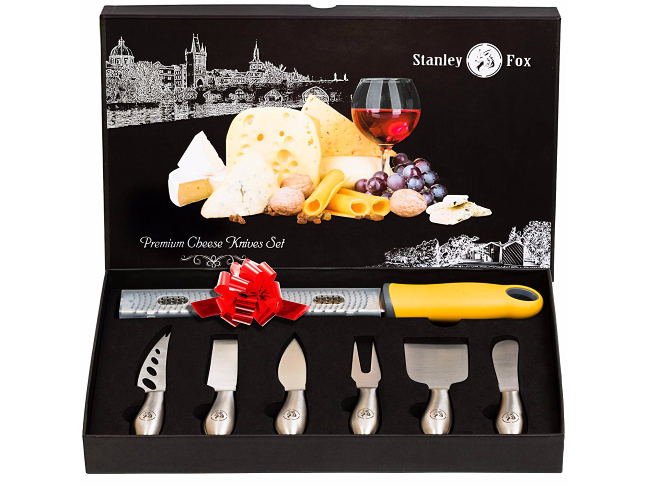 Stanley Fox Deluxe Cheese Knife Set, $22.99

Photo via Amazon.com
Entertainment
Conversation starters are a great way to get guests talking, laughing, and connecting over shared opinions. This set was designed to help strangers get to know one another, and comes in an elegant case for safekeeping in between events.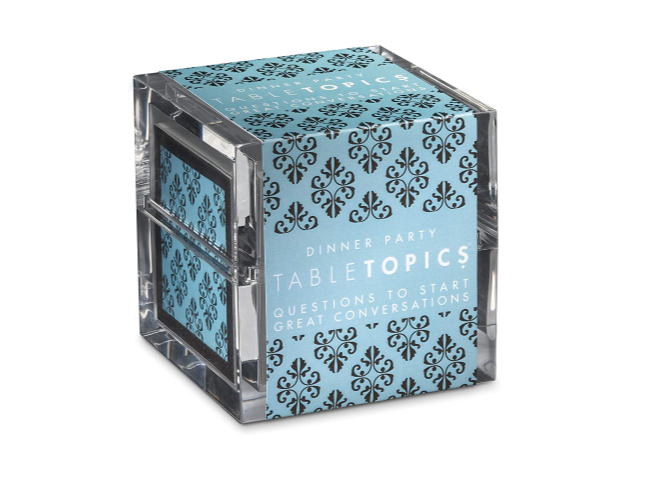 TableTopics Dinner Party Edition, $24.99

Photo via Amazon.com
A Fresh-Smelling Powder Room
Nothing calls to nature like being at someone else's home for an extended period of time. This is why a busy bathroom deodorizer that stops any stink before it happens is the best gift of all.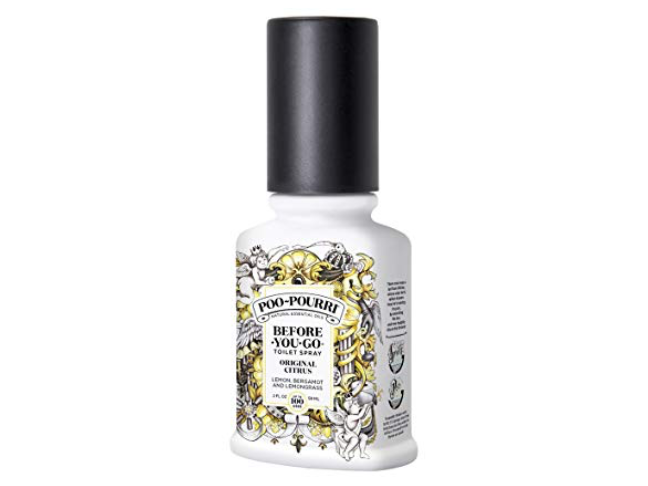 Poo-Pourri 2oz Bottle in Original Citrus $9.89

Photo via Amazon.com
Restroom Reading
Give visitors something quick to read while they're in there! This eye-catching pink hardcover book is filled with fun, funny, and sweet haikus that any suburban parent can relate to, but isn't so long that guests would get a little too comfortable staying put on the pot.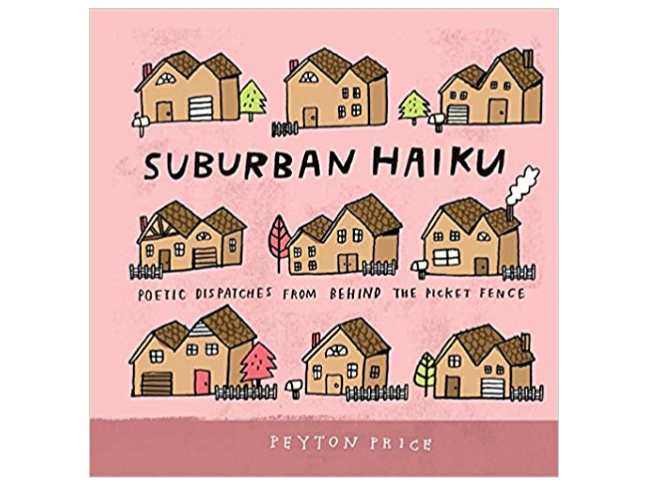 Suburban Haiku: Poetic Dispatches from Behind the Picket Fence $12.95

Photo via Amazon.com
An Important Refill for Family Parties
One of the most thoughtful gifts I received was after a good friend stayed overnight with her young kids. Hers plus mine equaled six little ones who insisted on independence in the bathroom (even though some of them weren't quite there yet). Soon after, I received a box of soft, flushable wipes as both a wink to the amount of time we spent checking on kids in their and to be prepared for their next visit.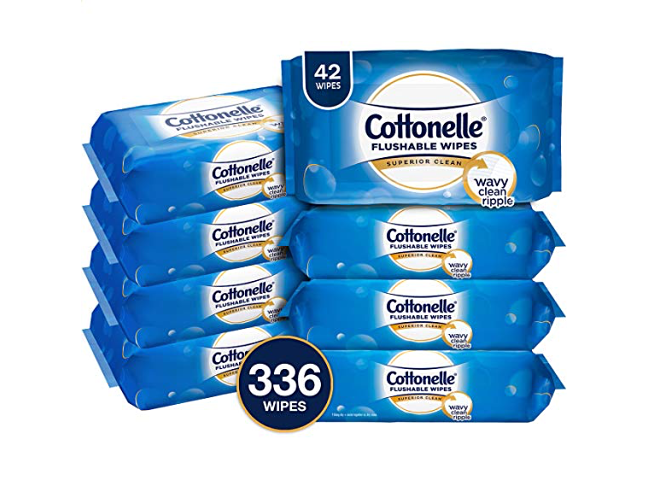 Cottenelle FreshCare Flushable Wipes, $12.24/8-pack

Photo via Amazon.com
A Cozy Throw
The next day, when everyone is gone and the hostess is plopped on the couch in front of the TV, trying to recover from all the planning, prep, partying, and clean-up, give them something wonderful to curl up on. This fluffy throw is just big enough for one person to nap in, which is exactly what you should tell them to do with it.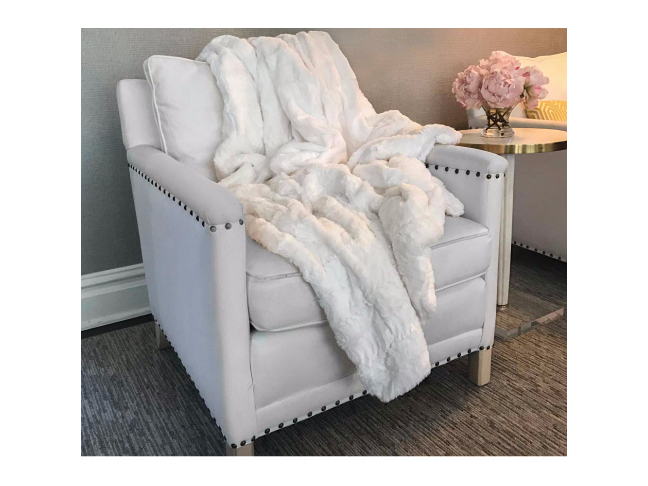 The Connecticut Home Company Luxury Throw Blanket, $19.99

Photo via Amazon.com
Something to Sip
After their nap, the hostess is going to need a pick-me-up to finish the cleaning up. This duo will put a smile on their face with its very honest mug and divine coffee grinds. Guaranteed to get you invited to their next shindig!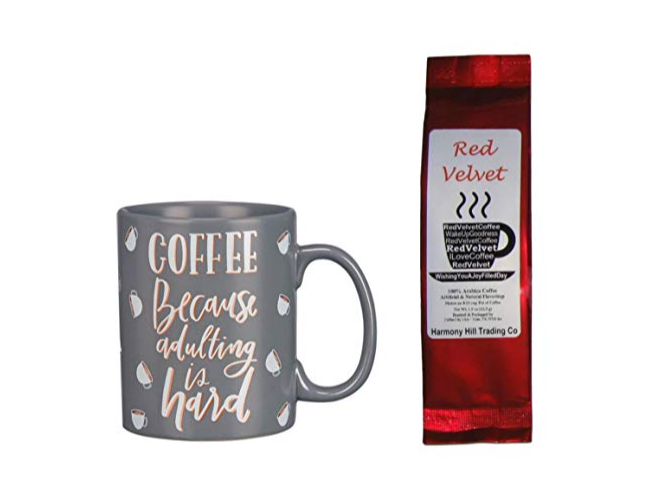 "Coffee because adulting is hard" Gift Set, $21.97
Photo via Amazon.com