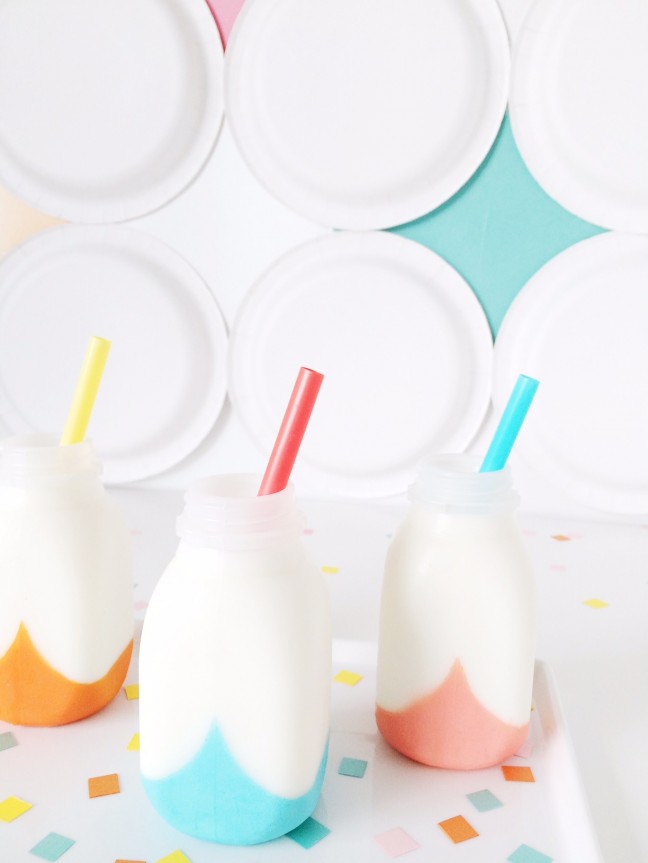 Not long ago, I shared a few tips on how I turned a bland venue into a bad-a*s birthday bash locale for my daughter's dance party. One of the fun details I incorporated was this DIY diamond backdrop with color block bottles that played on the rounded retro diamond shape I used throughout the event. I love color blocking and paint-dipped stuff of all kinds, but I wanted to add a fresh twist to that concept by creating a shape of color.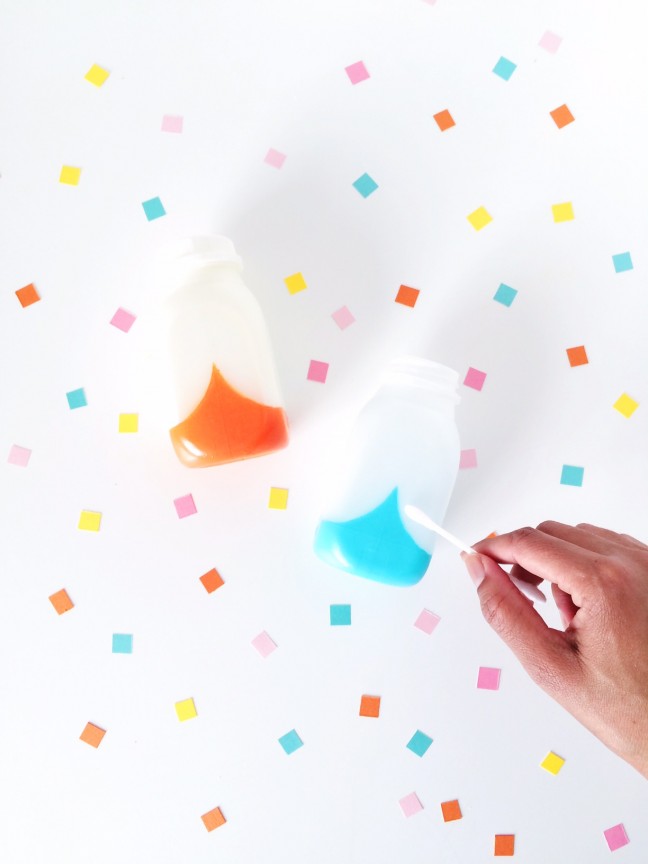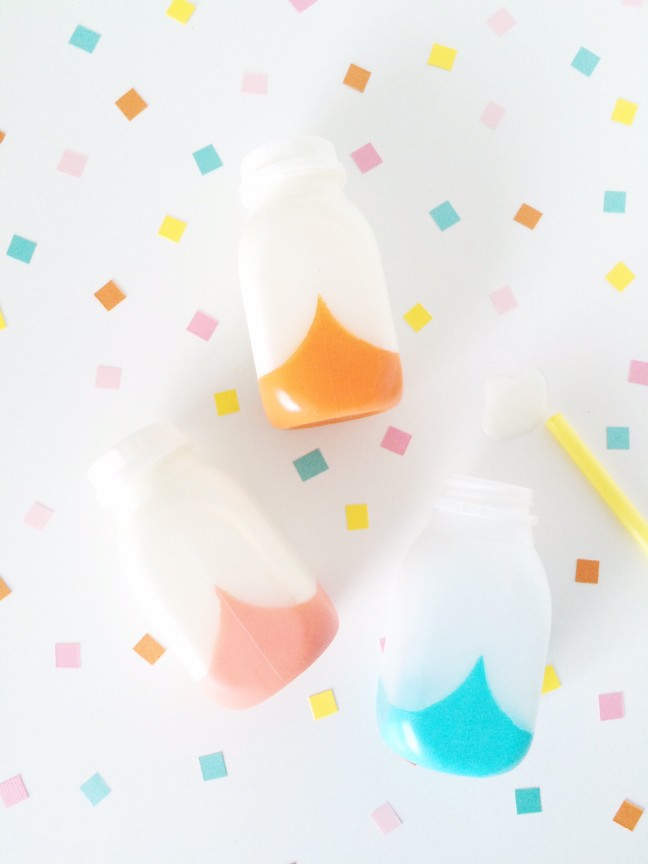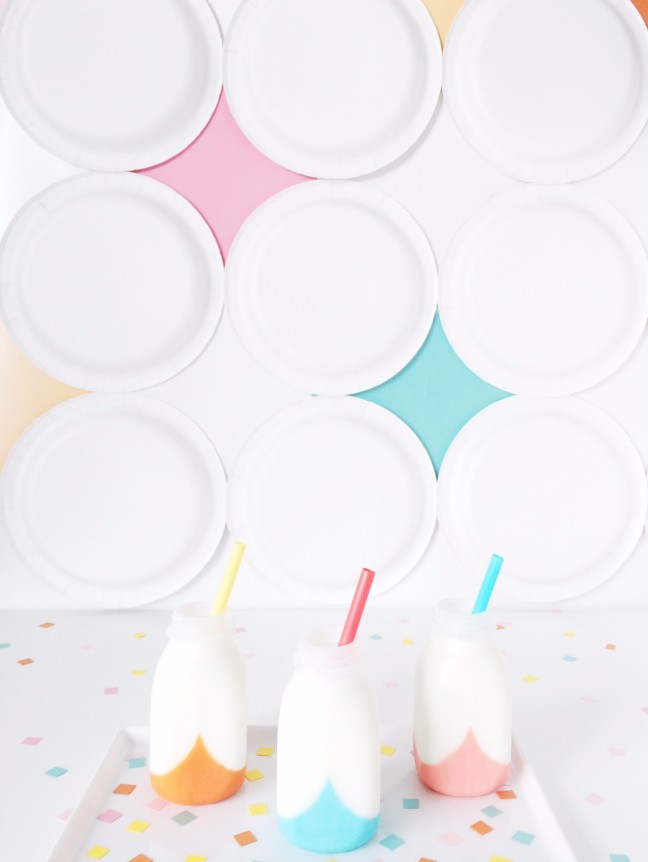 Supplies:
8 oz. plastic milk bottles (or any bottle of your choice)
spray paint
transparent tape
scissors
Instructions:
Step 1: Print and cut out the diamond bottle wrap bottle template.
Step 2: Wrap the template around the bottle, and secure in the back with transparent tape. If the bottle has flat sides, make sure to align the point of the diamond with the center of the front of the bottle.
Step 3: Spray paint the exposed areas of the bottle, including the bottom. To minimize the likelihood of paint traveling beyond the borders of the template, spray downward or away from the edges of the paper. Set aside to dry. Apply a second coat if necessary.
Step 4: Some overspray is inevitable. Remove any excess paint with a cotton swab dipped in nail polish remover.
Note: The paint is not permanent. For best results, hand wash only.
Click to "Birthday Party Makeover" to see all the posts!
Photos by Shauna Younge of Sweet Tooth for Momtastic
More DIY Party Decor: