When my son was born I made the "mistake" of buying a beautiful changing pad covered in fabric…. completely impractical! I had to cover it with disposable changing pads, which not only defeated the purposes has it covered the cute blue designed, but my son ended up slipping and sliding around the cotton throw-away pads. Not to mention that the fabric cover was often getting pee/poo on it when my son decided it was bathroom time mid-change or when I was dealing with an "explosion" situation. Never again!
I quickly swapped out the fabric changing pad for a plastic one. I ended up buying the Hatch and it made those messy diaper changes a lot easier. I thought the Hatch was popular, so I'm not sure why it is no longer being sold, but it's irrelevant because there is now an even better option – Skip Hop Nursery Style Wipe-Clean Changing Pad. At the time I bought the Hatch because it doubles as a baby scale, but I never ended up using that feature…it's not a needed feature unless you're having feeding issues and even then your pediatrician will be monitoring baby.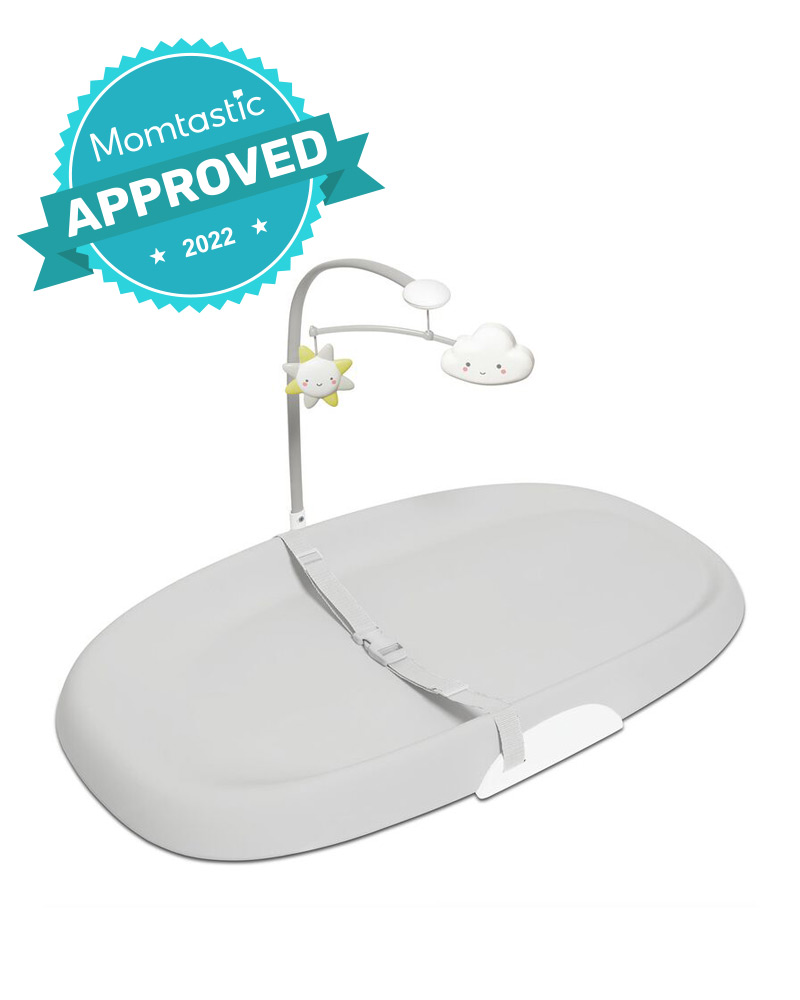 But back to Skip Hop. Their changing pad is made with cushioned foam, so it's a lot comfier than it looks (and certainly a lot comfier than most other wipeable options) and it has a safety belt which comes in handy once the baby gets to be around 5 months and starts wiggling all around.  Besides being wipeable, it also won't absorb any liquids or smells and has a non-skid base with tabletop attachment. Plus, it has a tuck-away toy bar with baby-safe mirror to distract baby during diaper changes! Lastly given that it supports babies up to 30 lbs, it's the only changing table your baby/toddler will need.