I was first introduced to the idea of a pantry stockpile by renowned blogger and author Rhonda Hetzel in her book, The Simple Home. If you're seeking a simple life, you might also want to consider creating a pantry stockpile.
"If we get sick, lose a job, have unexpected visitors or if there is a community emergency and we can't get to the shops, I know the stockpile will keep us fed and happy," says Rhonda. As a passionate home cook who grows an abundance of fresh fruit and vegetables and keeps laying chooks, Rhonda is certain that her stockpile would keep her and the family going for a good few months (although she admits that thankfully, she's never had to test its longevity).
So how can a cupboard full of dry goods assist in simple living? Firstly, there's contentment in knowing that even if something unexpected happens, you have your stockpile on standby. It's basically an insurance policy for your kitchen – and insurance always settled the mind.
But ultimately, it means less trips to the shops which means more time doing what your heart desires. That once a week frantic shopping trip is in the past and so too is the twice-weekly top-up shops when you realise that you're missing ingredients (and you inevitably come home with much more than you intended).
For the budget-conscious, it's also a savvy way to save money. "If you look for specials, buy in bulk as much as you can, shop at the cheapest supermarket and plan your menus and your shopping list, it will save you money. You're not at the mercy of price fluctuations due to shortages because your stockpile will generally hold a perfectly suitable alternative. If it doesn't, stockpiling usually gives you the mindset to do without until the price returns to normal," says Rhonda.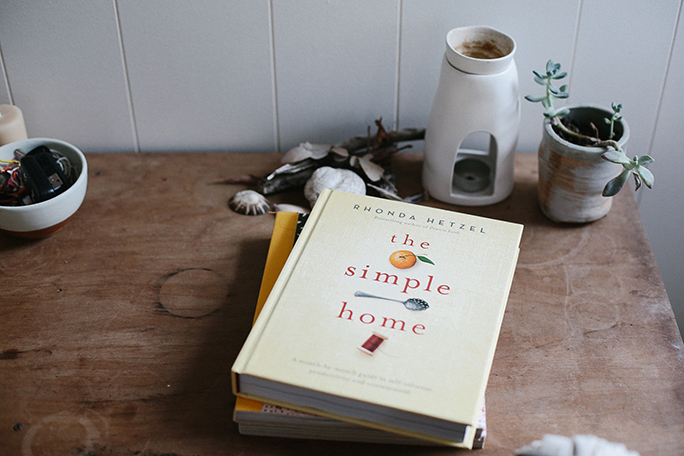 Related: How to Save More Money at the Supermarket
Inspired to spend less time shopping and have more options in the pantry, Reannon Hope, a mum of four (two teenagers and two toddlers), recently created her first stockpile. "We are a single income family and being able to live within our means, live simply and live well is really important to me. Budgeting helps us to do that," she says.
She admits that while she's always been good at stockpiling food, she only recently created a proper stockpile. She buys multiples when a product is significantly reduced and will always add a few extra staples into her fortnightly shop (tinned tomatoes, pasta, lentils, sugar, flour). Much to her delight she no longer needs to do those pesky top-up shops that always cost her upward of $100. "I rarely run out of essentials because I always have them stashed away."
Reannon knows what her teenagers are like and has had to go one step further to make sure the stockpile isn't raided. "Don't leave the goodies on the pantry shelves! I've stacked mine in big tubs at the bottom of the pantry because otherwise they'd be gone within days," she says.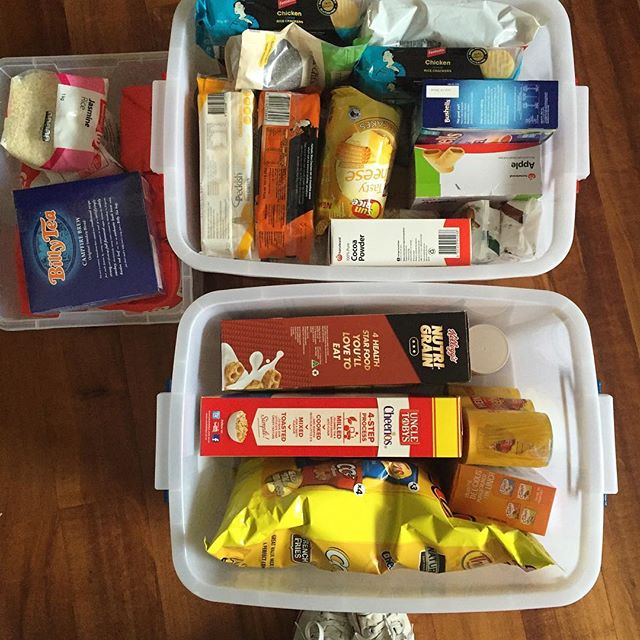 She also stresses the importance of a master list. "Write a master list for your pantry, fridge, freezer, laundry and bathroom and check each list before you shop so you don't forget anything. The point of a stockpile if to save time and money and these lists help me do both."
Once you have created a decent stockpile it's essential that you look after it. A few tips:
Add new products to the back and take from the front
Keep a written record of your freezer stockpile
Put dry goods – rice, flour, lentils – in the freezer for 2 days to kill any bugs and then store as normal in the pantry
Regularly check for pantry moths and treat quickly.
Do you have the space for a pantry stockpile approach?
More tips for a happy simple life:
Images: Jodi Wilson