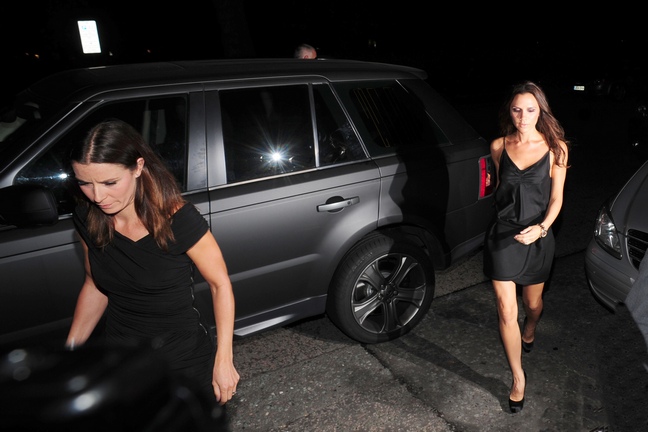 Victoria Beckham isn't just the name on the tags of her clothing line.
Victoria took some time after her crazy-hectic schedule of Fashion Week to sit down with the ladies of The View and dish about her fashion line.  The mother of three isn't one of those celebrities who just slaps her name and face on a collection and calls it a day, she puts a lot of time and effort in: "It was me in my studio, with a meter and a half of parachute silk, draping it on myself and tying it in a knot and saying 'Ok what do I think?'…It really is a dream come true." Victoria's collection showing at Fashion Week was a huge success, and she's grateful for it. "It's been a real whirlwind. I'm in my fifth season and just showed my fifth collection during Fashion Week and it was a huge success, I mean the reviews were great."
Even though she's not exactly a curvy gal, she wants to create designs that will be worn by women with curves: "I want to celebrate a woman's curves, though you're right, I don't have that many myself, I love a woman's body and I want to make women look and feel fantastic."
Many celebrities are big fans of Victoria's line, but she admits that she'd love to dress Michelle Obama: "I actually dressed Sarah Jessica Parker for an event at the White House so I'm getting there, I'm in the door!"
Have you purchased anything from Victoria's collection?