Pokemon Violet and Scarlet is the newest installment of Pokemon games. Released in 2022, Violet and Scarlet are role-playing games where explore the land of Paldea to collect, train and fight Pokemon.
Violet and Scarlet take place in a open-world set in the Paldea region. Both versions will play out the same with differences in theme, color, and characters available.
Platform: Nintendo Switch
Rated: E for Everyone
Understanding the Video Game Rating System
Why does Pokemon have 2 different versions of their games?
Pokemon was designed to be a social game where players collect and trade unique creatures. By releasing 2 different versions of the same game it allows players to collect more Pokemon that are exclusive to each version. Trading Pokemon has always been an integral part of the game therefore, trading between different games and versions is highly encouraged.
Parent Guide
Age Recommendation: 8 and up
Violence
The goal of the game is to train and fight Pokemon so characters will battle with other characters utilizing special abilities like: earthquakes, flames, claws and more.
No blood or gore present
Characters disappear when they are defeated
Profanity
None
Mature Content
Some of the female character wear somewhat revealing clothing.
Intensity
Battles can be challenging for players with less experience and knowledge of the different characters and their abilities.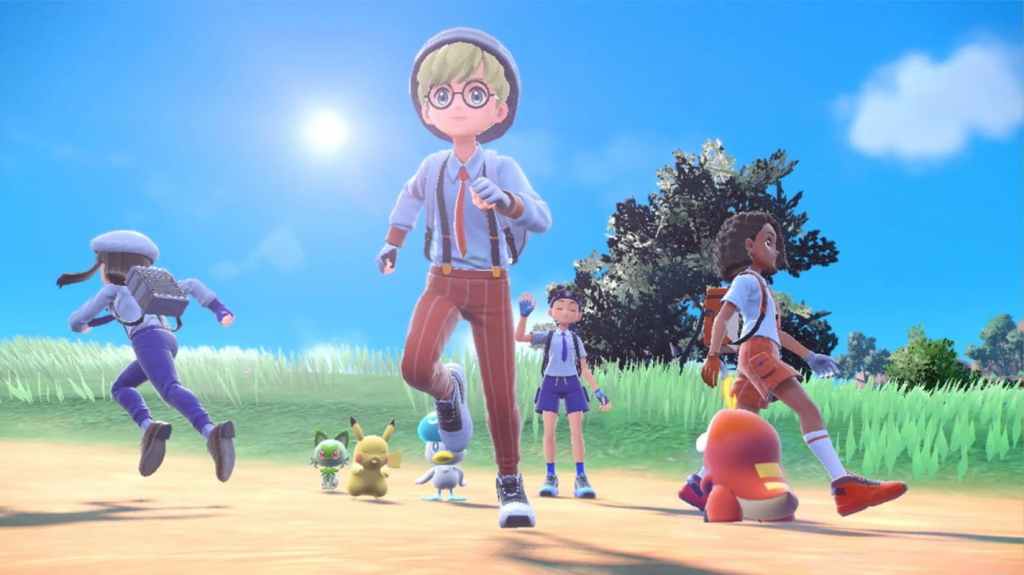 Overall
Pokemon Violet/Scarlet is the first fully open-world game in the franchise, allowing players to accomplish quest in whatever order they choose. Players join the Academy as a young trainer who is mission is to capture Pokémon across the land of Paldea. Partner with friends to explore the world, battle Pokemon or hone skills against each other. The game is fairly simple to learn, however knowledge of each characters and their skills makes battles less challenging. The multi-player experiences makes exploring and battle more fun for players, especially younger players