Hogwarts Legacy is an immersive, open-world action Role Playing Game set in the world first introduced in the Harry Potter books. For the first time, experience Hogwarts in the 1800s. Your character is a student who holds the key to an ancient secret that threatens to tear the wizarding world apart. Now you can take control of the action and be at the center of your own adventure in the wizarding world. Your legacy is what you make of it.
Rated: T for Teen
Platforms: Nintendo Switch, Xbox One & Series X/S, PlayStation 4 & 5, Windows
Parent Guide
Best for Ages: 13 and up
Violence
Occasional blood seen when a character dies
Characters die in ways that may be upsetting
Profanity
Occasionaly use of the words "damn", "hell" and "bastard"
Mature Content
References to alcohol
Intensity
Battle scenes may contain explosions, characters crying out in pain and/or intense fighting
Players by be disturbed when fighting giant spiders or other mythical creatures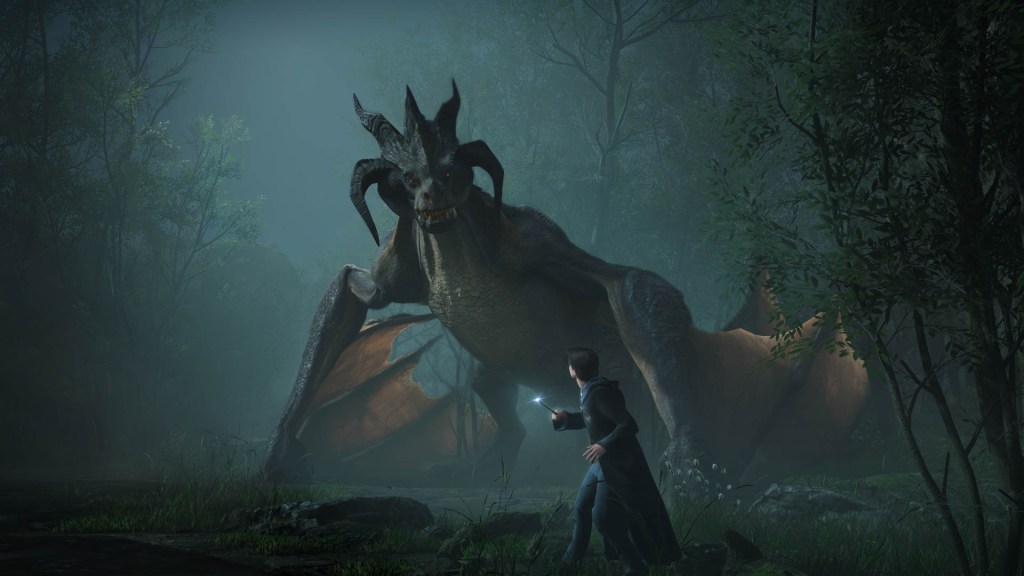 Overall
In Hogwarts Legacy players customize their own character and are sorted into Hogwarts houses – Hufflepuff, Ravenclaw, Gryffindor, or Slytherin. Students attend classes and increase their power and skill through magical challenges. The students will also cast spells and brew potions to defeat enemies like goblins. Players are free to explore Hogwarts and the surrounding areas like Diagon Alley and Hogsmeade. The choices players make throughout the game determine the arc of their game.
In the game characters will encounter scary creatures and battle enemies with some blood and violent deaths. This game is recommended for teens and older.