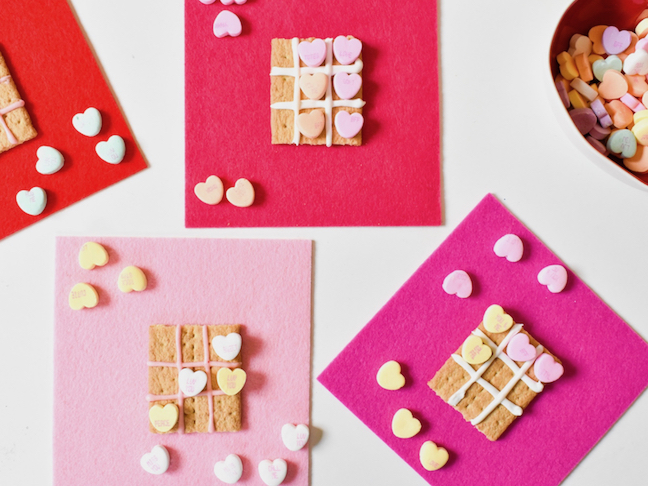 Tic Tac Toe is a classic game for people of all ages. I've seen it played with the standard x's and o's with a pencil and paper, felt, painted rocks, shells and toy bugs (ladybugs and bees). But this is the first time I've played edible tic tac toe! Yes, the entire game, including the board, is totally edible. This particular DIY tic tac toe game is a special Valentine's Day edition, with conversation hearts as the colorful game pieces, and a graham cracker base as the card. It's sweetness in every square.
In less than 30 minutes, you can make this and use it as a Valentine's Day classroom activity, or weekend game night activity. Just follow the stops below:
Valentine's Day Tic Tac Toe
Materials:
Directions: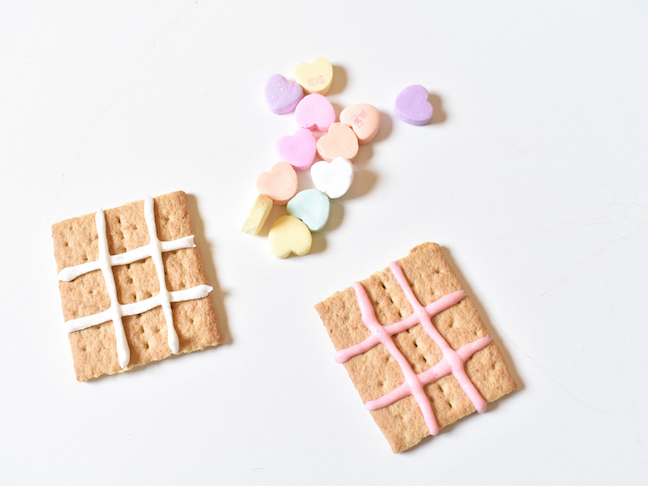 Step 1: Add lines for a game grid. There are two ways you can do this.
Option 1: Ghiradelli Wafers. If you choose to use the Ghiradelli chocolate, begin to melt the chocolate wafers in increments of 30 in the microwave until it's fully melted. Stir in between increments. If you want to make the chocolate pink or red, you can stir in food coloring once it's melted. If you like it white, leave as is. Once it's melted, pour the chocolate in a ziplock bag, and cut a small hole on one of the corners to gently squeeze it out.
Option 2: Cookie frosting. It is easier to use the tube of cookie frosting because t's already in a bag, and hardens just like the chocolate once it dries. You can use either one. It's a flavor preference.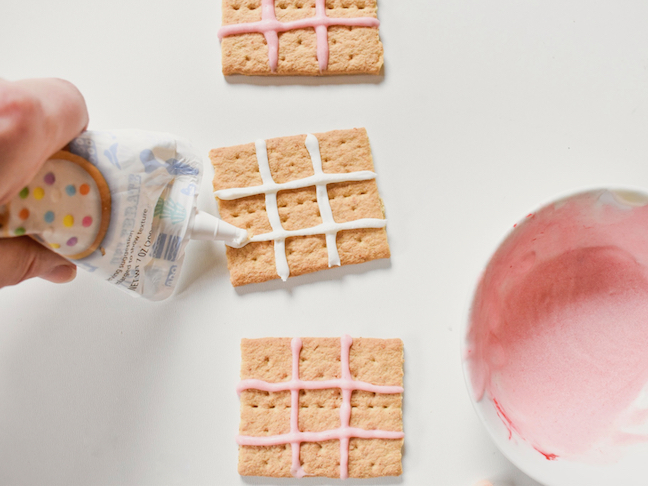 Step 2: Gently squeeze the bag (for either option 1 or 2), and pipe lines on the graham cracker to look like a tic tac toe board.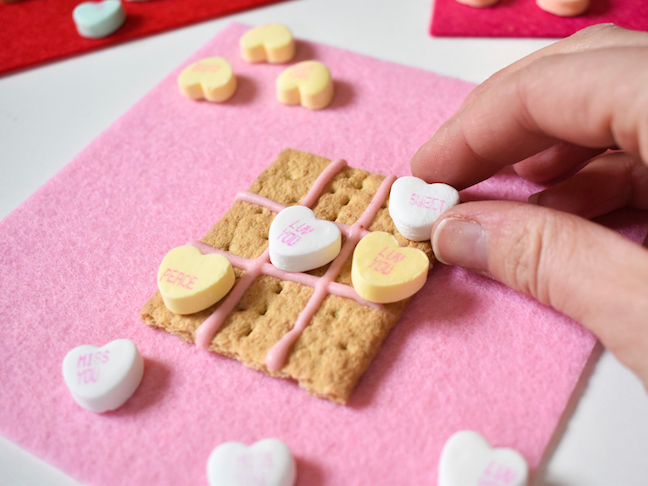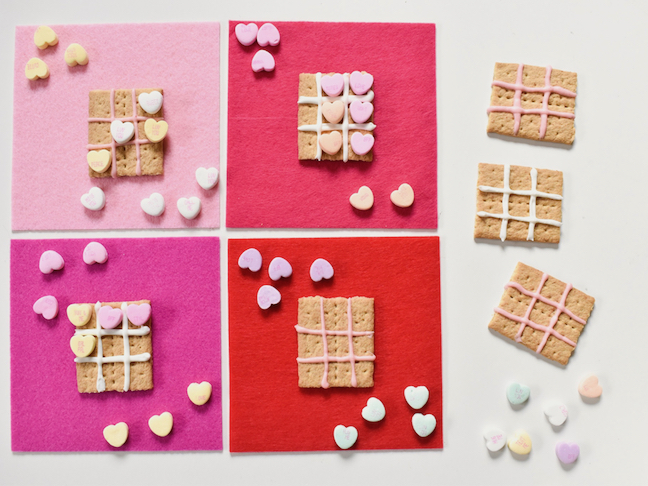 Step 3: Choose colors for each player. It can be pink vs. yellow, orange vs. purple or green vs. white. Gather friends so everyone can play together.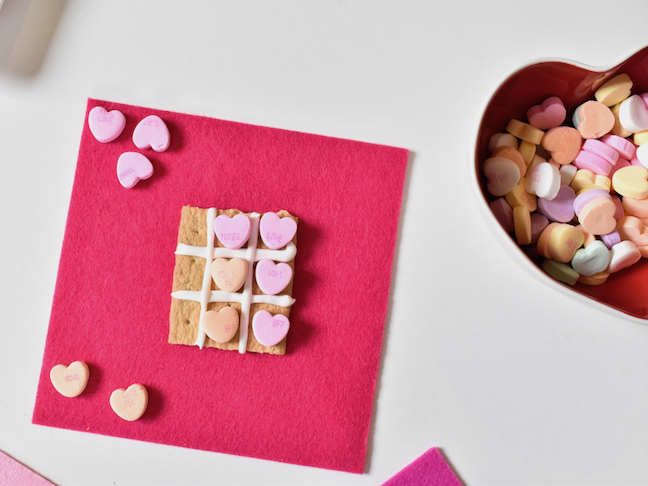 Step 4: You're ready to play. May the sweetest player win!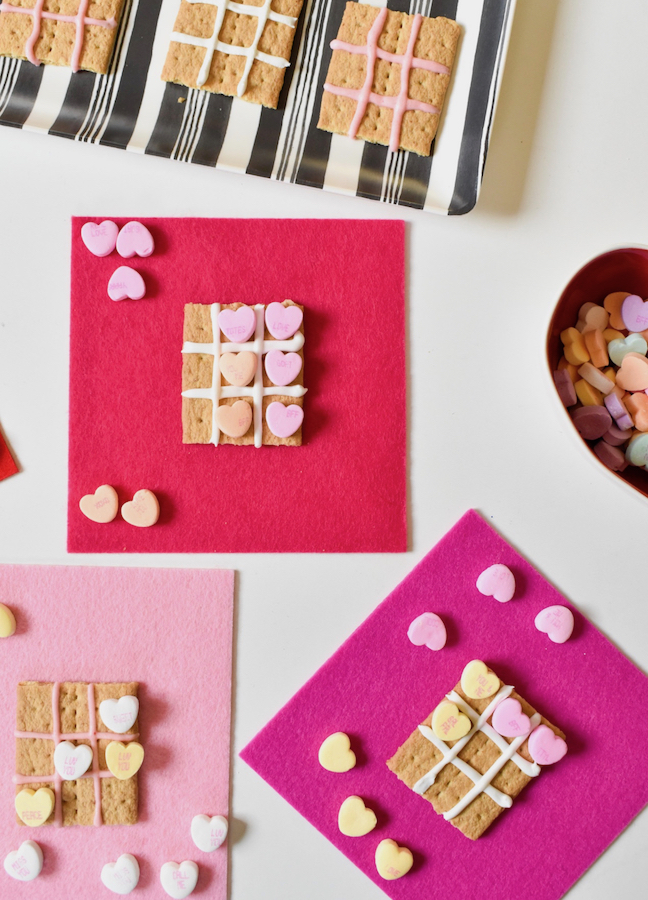 More Easy DIY Valentine's Day Treats: