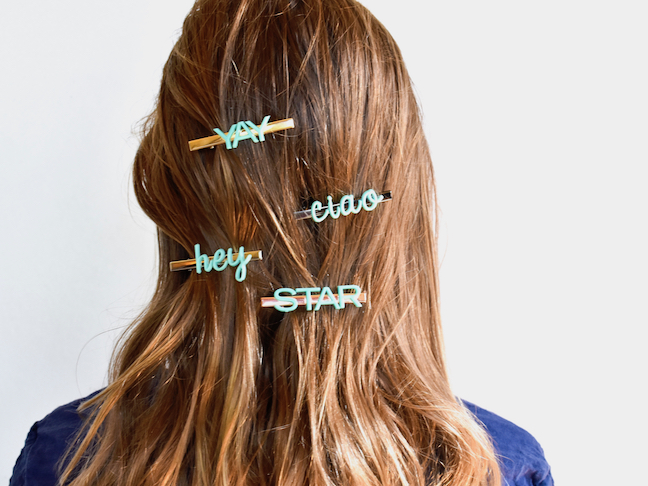 After scrolling Instagram, I think it's safe to say, hair clips, bobby pins, and barrettes are the top hair accessories of the season. I've seen hair clips in a variety of sizes decorated with pearls, resin, bows, metallics and even bejeweled. The 90's are coming back with a bang, or in this case, a clip. The good news is everyone can get on board with this hot hair trend, and look cool at school at a fraction of the cost with a DIY version of a hair clip.
Gather your teens and tweens for a DIY word hair clip craft session. It requires a small workspace and minimal supplies; plus girls can express themselves with words. It can be made uniquely for them. If words aren't your thing, decorate them with jewels, flowers or bright colors.
Skip the hair tie, and wear a pin or clip instead. Let's get started on your own DIY hair accessories:
DIY Word Hair Clip
Materials:
Letterboard letters, ½ inch or smaller is the best. I found the script ones for $3 at Target, and the others here.
Barrettes, hair pins or clips. I used these barrettes.
Acrylic paint (if you want to change the color of the letters)
Glue, either super glue or E-6000 glue.
X-acto knife
Directions: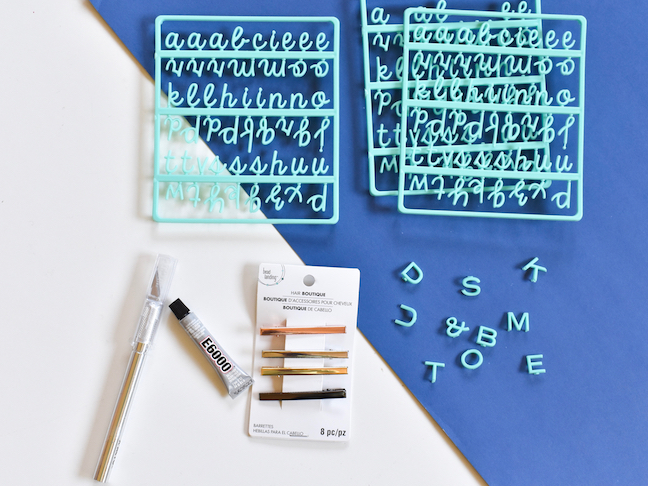 Step 1: Gather supplies. Paint the letters and let dry (optional). I bought the letters in a teal color, and left them as is.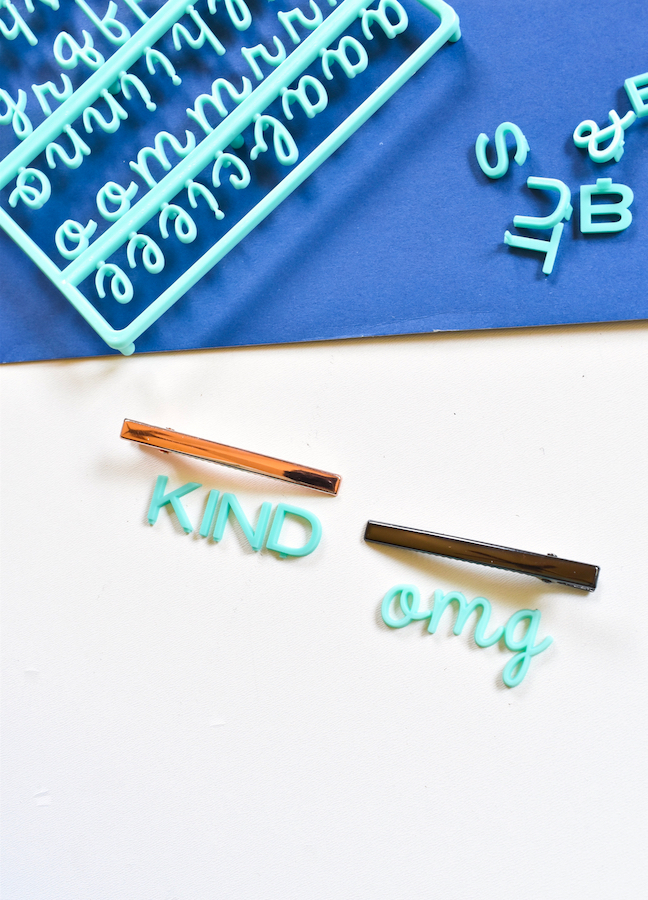 Step 2: Decide on words or phrases you want to wear on your head such as sweet, kind, ciao, and yay. You can even make monogram DIY hair clips for friends.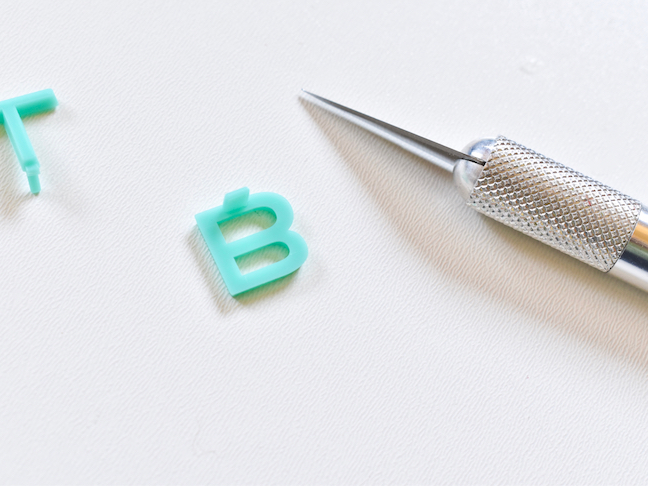 Step 3: With an X-acto knife, cut the little legs on the back of each letter. The legs are used on letterboard letters to stick into the letterboard. You won't need those for this project.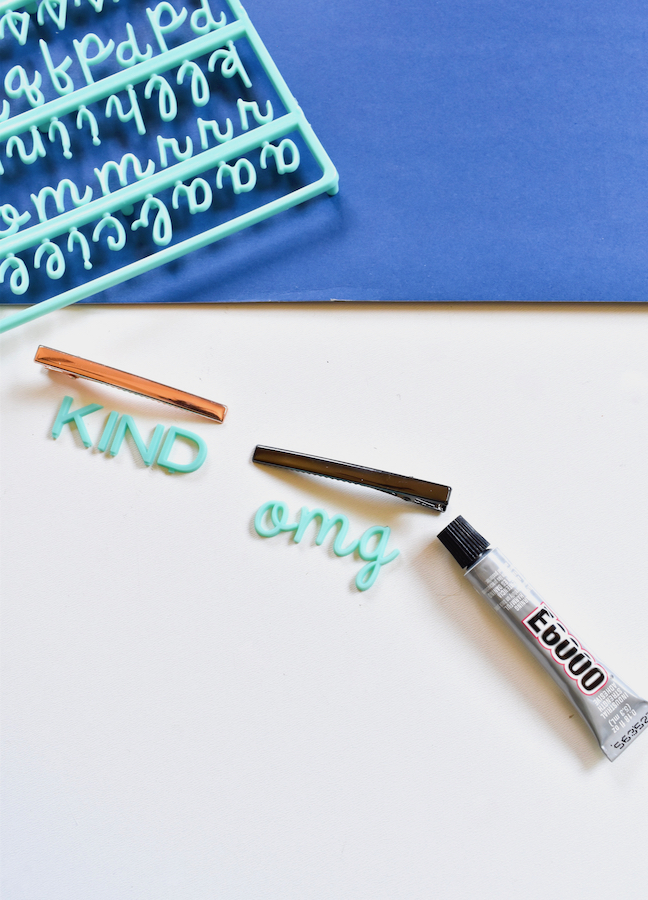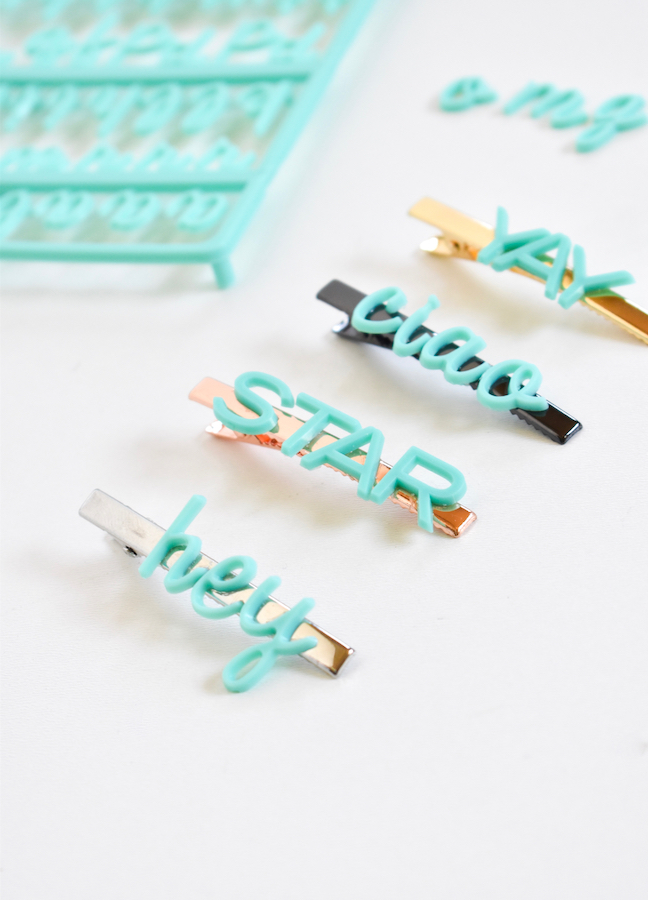 Step 4: Add tiny dabs of glue on the back of the letters and press them on the hair pins.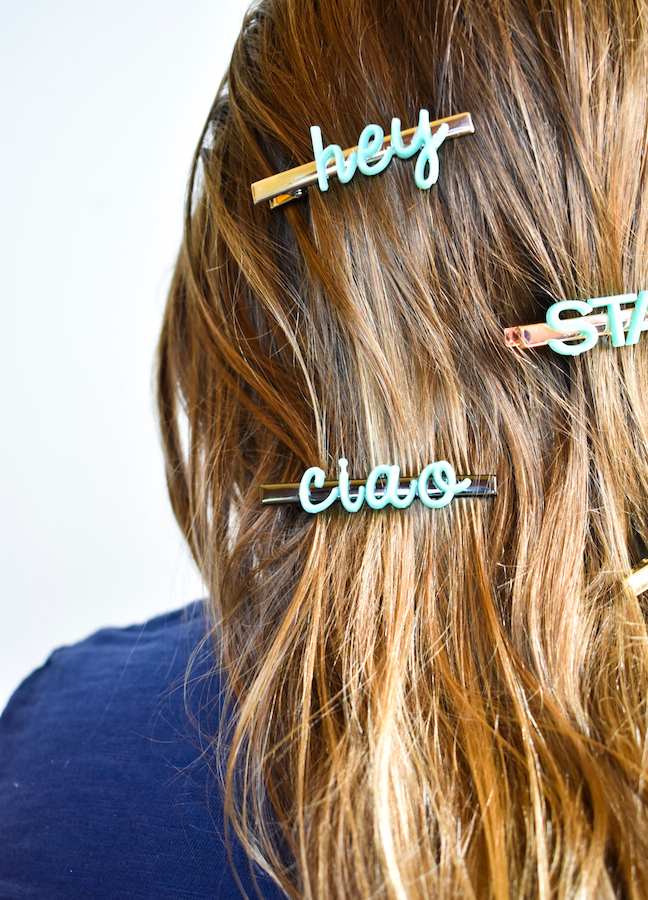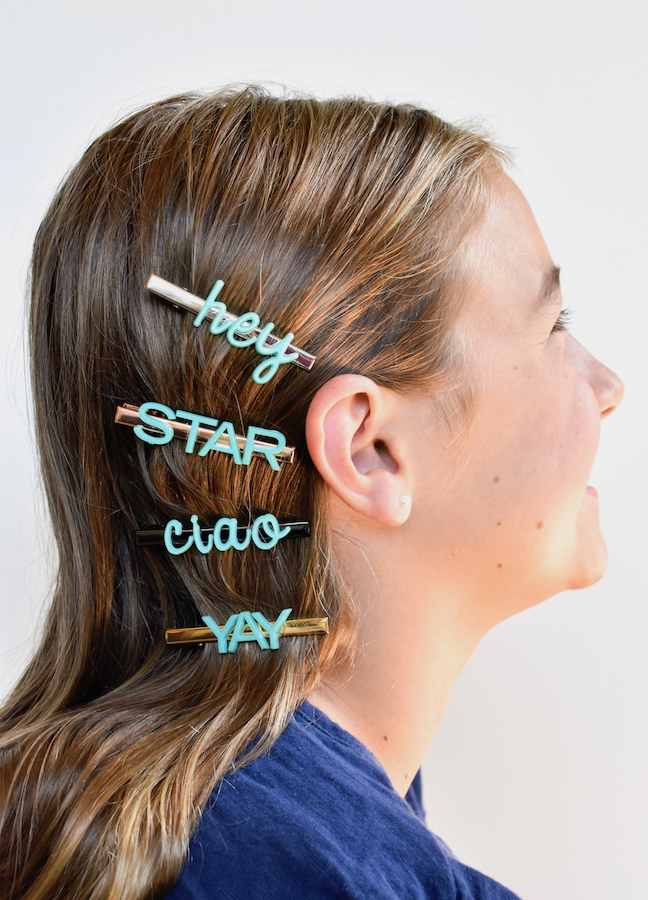 Step 5: Let dry, and then rock them.
More DIY Hair Accessories: