If you are looking to add a sweet touch to your home decor, look no further than this DIY donut garland. This simple strand is made with felt and a glue gun can hang on your dessert table, your shelving, your countertop or anywhere else! It's also the perfect birthday party decor if any your kiddos want a donut themed gathering!
This donut garland can also be made out of paper if it's easier for you, or you can use felt to make a garland you can reuse for future parties. Draw on the sprinkles with puffy paint for a little 3D appearance and customize the colors however you want. DONUT you want to make one now?!
Whether you're stringing a colorful strand on your mantel or draping a few festive garlands around a DIY photo booth, there's no going wrong with this sweet decoration.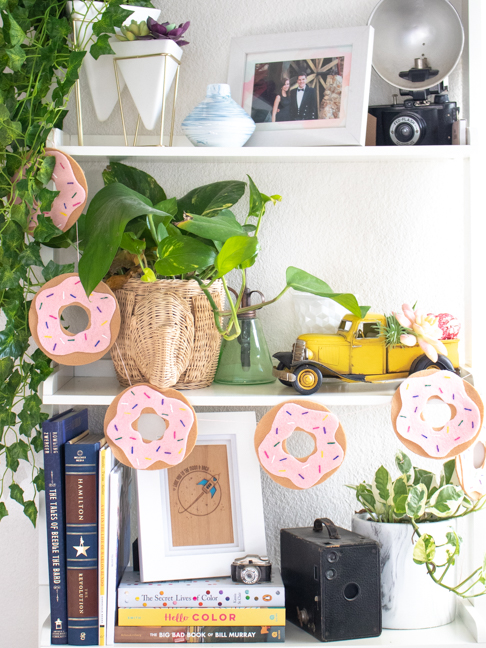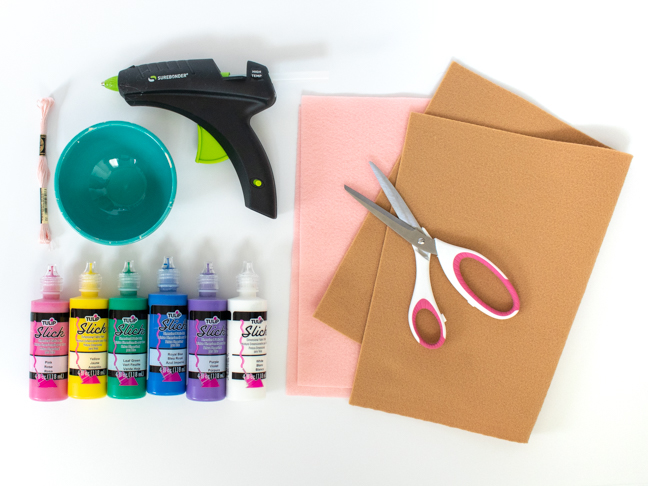 Supplies:
Tan felt
Light pink felt
Scissors
4-inch bowl
Glue gun
Puffy paint, rainbow of colors
String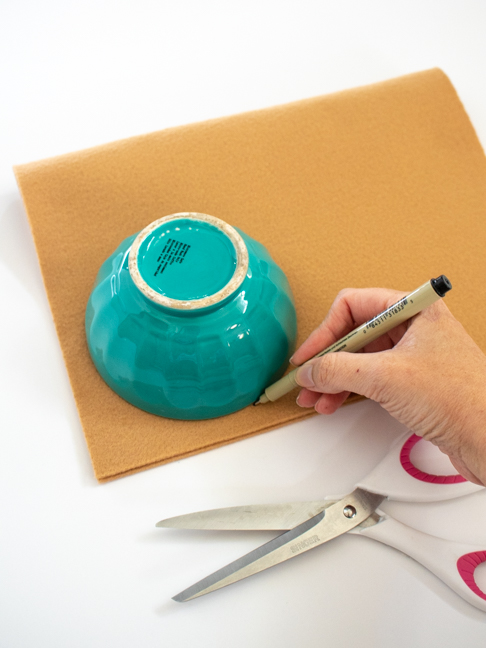 Step 1: Use the bowl to trace circles onto the tan felt. Repeat as many times as needed to use up all the felt and cut out each circle. Ideally, you'll want 6-8 for a small garland.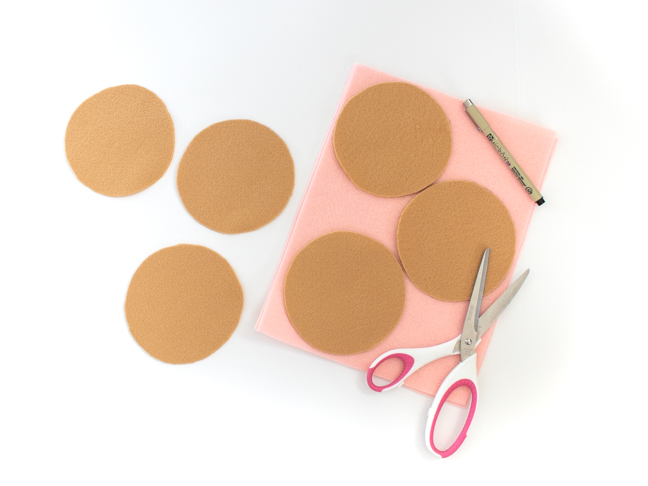 Step 2: Use them as templates to trace circles onto the pink felt as well. Then make squiggly lines all the way around, slightly smaller than the circles. This makes the "frosting." Cut them all out so that they fit on top of the tan circles.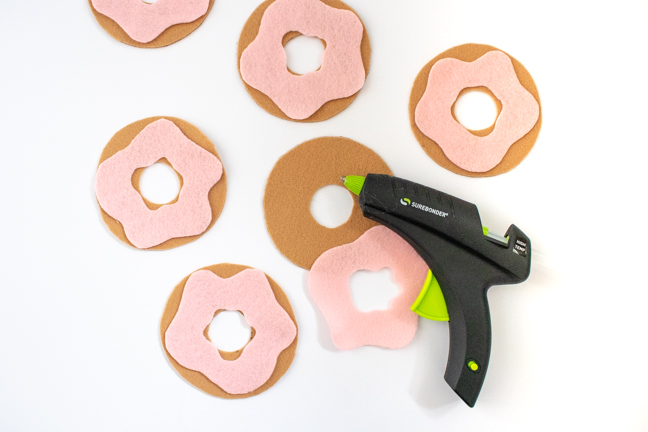 Step 3: Use another, smaller item to trace small circles in the center of each circle. Do the same with the pink felt and cut.
Step 4: Glue the pink felt onto the tan felt with the heated glue gun.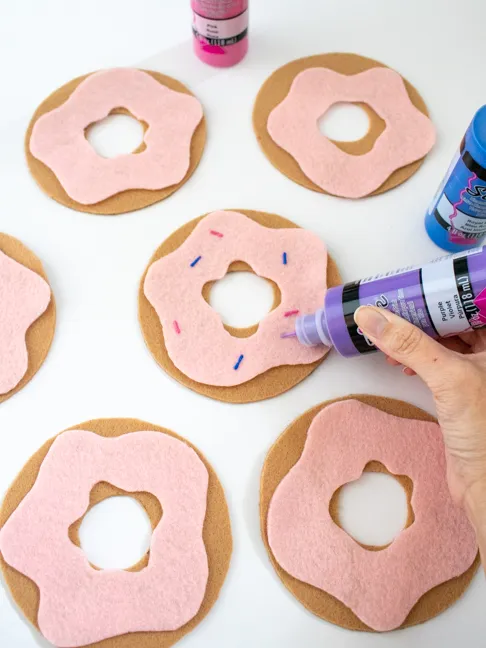 Step 5: Draw a variety of "sprinkles" on the layers of pink felt with multiple colors of puffy paint. Let dry for several hours.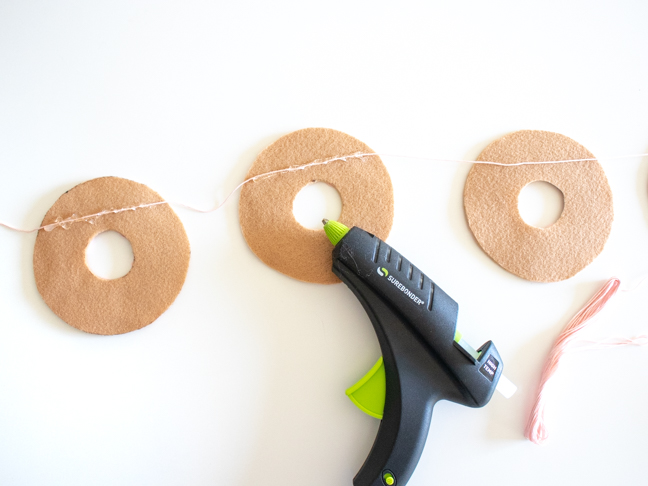 Step 6: Turn over each donut and arrange them about 2-3 inches away from each other. Glue the string to the back of the donuts all the way across, leaving excess inches of string at either end. For best results, glue down the string, then add glue on top of it.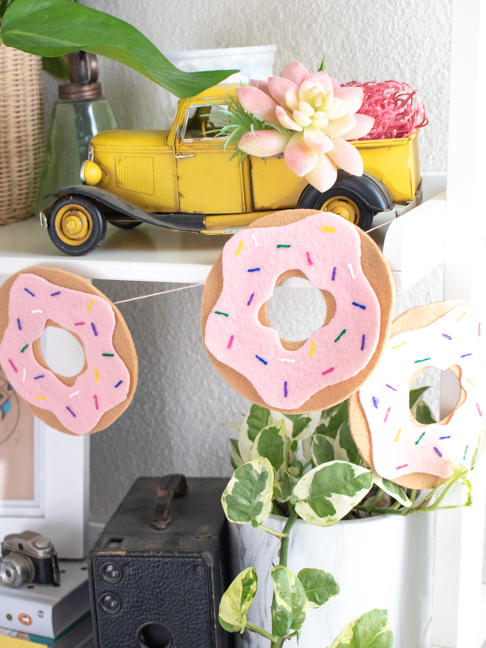 Tie the donut garland in place or use tape to secure it. When it's time to take down decorations, simply fold it up and store it away for next time!